The Real Reason Lindsay Lohan Is Requesting For A Viral Cameo Video To Be Removed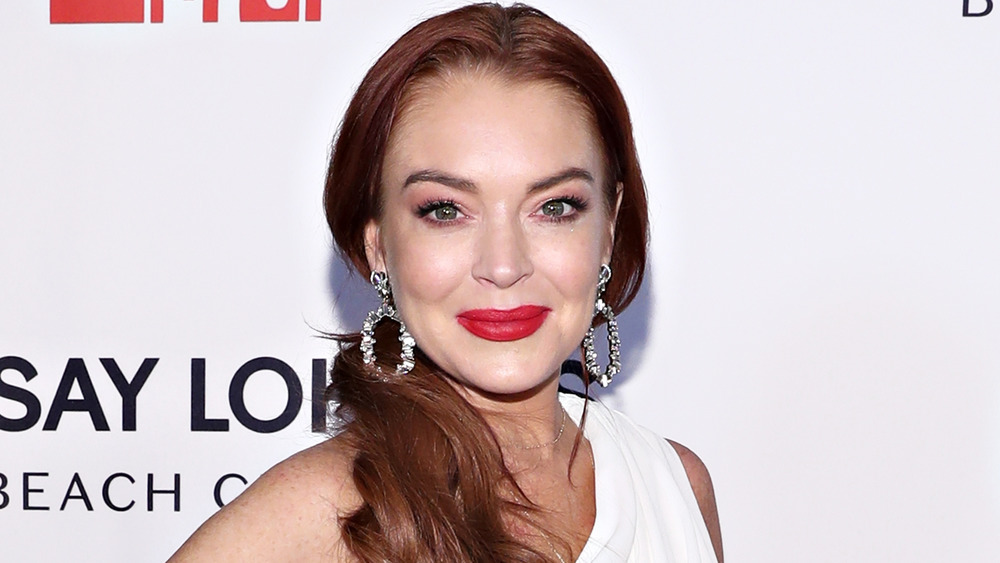 Cindy Ord/Getty Images
Lindsay Lohan helped a fan come out to her parents, but not in the way the fan expected. In a January 2021 interview with Yahoo! Entertainment, the fan, named Alana (who asked that her last name be kept private), revealed that she randomly got the idea to ask a celebrity to craft a coming out message to show her parents via Cameo, a platform that allows fans to request custom videos from celebs. When Alana saw Lohan on the app, she knew it had to be her. "I thought, 'Wow, this would be so amazing.' I grew up watching Lindsay in all of her movies."
So, Alana submitted a request for a shout out from the actress, but got something a bit different. Instead of announcing that Alana is part of the LGBTQ community, Lohan encouraged Alana to tell her parents herself. "I know that you are about to take a very big step in telling your parents who you truly are and what you want them to accept of you — and I think you should do it yourself," she proposed. "I think that coming from you, you'll feel a lot of power and strength. And it's important that you are who you truly are, and that you love yourself and that you can live by that and tell your parents that," she finished.
Alana was so pleased with the video, she decided to post it to her TikTok — and it went viral. However, Lohan is now requesting for the viral Cameo video to be removed. Here's why.
Lindsay Lohan said the video was only for her fan's eyes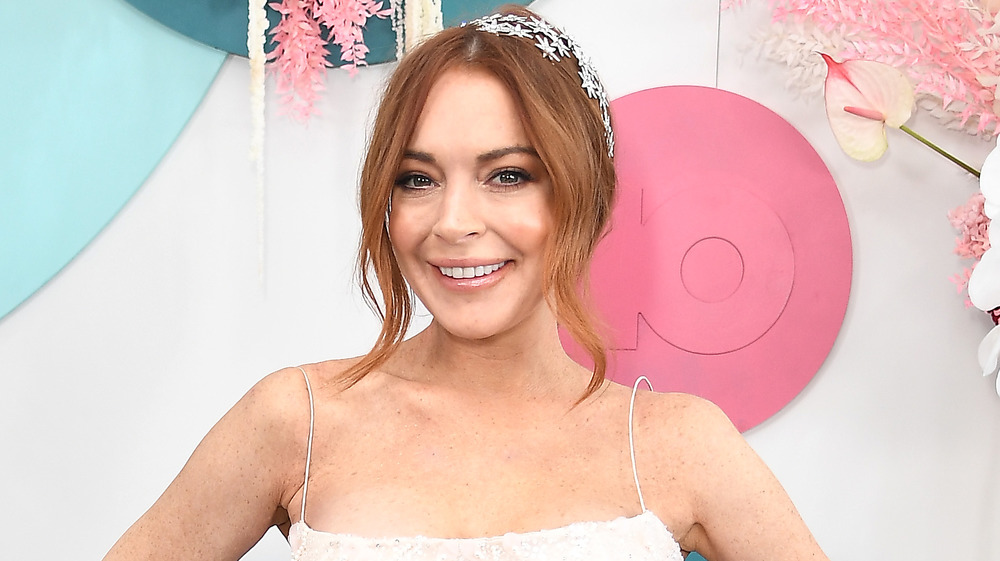 James Gourley/Getty Images
Lindsay Lohan seemingly put a lot of thought into her video for Alana, and even told Alana that if she wasn't satisfied, she would do it again, per Yahoo! Entertainment. Alana was more than satisfied with the surprising video from the actress, and wanted to share the message with others. 
"My initial reaction was, 'I know there are so many people out there who need to hear this message, who are also struggling whether or not to come out — whether or not to be true to themselves,'" Alana said about her decision to post the inspiring video on TikTok. "I didn't think it was gonna blow up — whoever saw it, that was enough for me," she told the outlet. However, the video did blow up and garnered thousands of supportive comments for both Alana and Lohan.
With such a largely positive response, Alana was shocked when Lohan asked her to take the video down from TikTok, claiming that it was a video meant for just Alana to see. However, a representative from Cameo told Variety that Alana does have the right to share the video. Therefore, she has decided to keep the video up so it can hopefully inspire others.
Alana has since told her parents that she identifies as both bisexual and queer, and is "grateful" Lohan decided to go against her original wishes and send her such a moving video.