Amber Heard Sued For $10 Million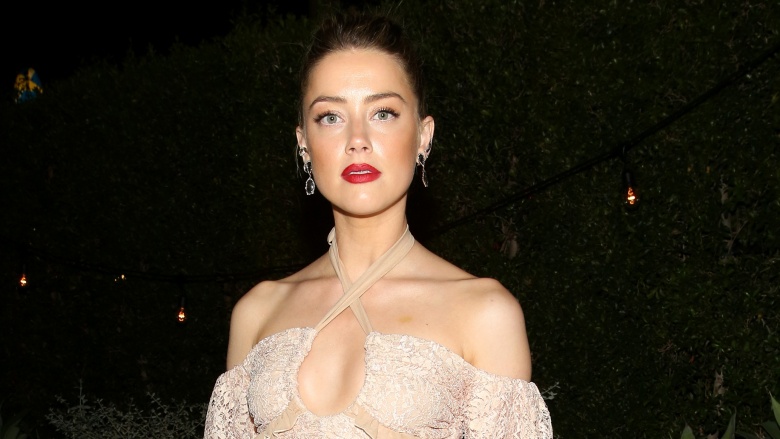 Getty Images
Amber Heard may be wishing she didn't donate her $7 million divorce settlement from Johnny Depp right about now. The Aquaman (2017) starlet is being sued for $10 million by the Nicola Six production company for breach of contract.
The Hollywood Reporter obtained documents that allege the blond bombshell refused to film the script that had been agreed upon for her flick London Fields (2015) and skipped out on promoting the film at the Toronto Film Festival. The movie's director, Matthew Cullen, sued Nicola Six for its controversial editing of the film, which is based on a novel by Martin Amis, to include scenes of 9/11 "jumpers" and pornography (uh, yikes), as well as for allegedly failing to fund the movie adequately.
"While the inherent tension between actors and directors (on the one hand) and producers (on the other) is nothing new in Hollywood, the unauthorized and unlawful acts of Heard, Cullen, and others—most notably, their campaign to damage [Nicola Six], the Picture, and the Picture's investors—are perhaps unprecedented," the suit against Heard reads. "Indeed, as a result of their misconduct, which continues to this day, the very promising Picture remains in limbo, hijacked and placed under a cloud by Heard, Cullen, and others...In an effort to intimidate Nicola Six, Heard falsely claimed to Nicola Six that she had not contractually agreed to allow the use of nudity in the Picture."
The suit also alleges Heard refused to film certain "provocative scenes," resulting in "key scenes in the script [having] to be removed and/or rewritten to accommodate Heard's behavior." Heard also allegedly refused to record dialogue replacement and is accused, along with ex-husband Depp and co-star Billy Bob Thornton, of forwarding confidential messages to Amis. "This act, along with Heard's other disclosures of confidential information, was in violation of Heard's agreements with Nicola Six," the suit claims.
Heard has not yet commented on the suit.