Inside Matthew McConaughey And Jennifer Lopez's Relationship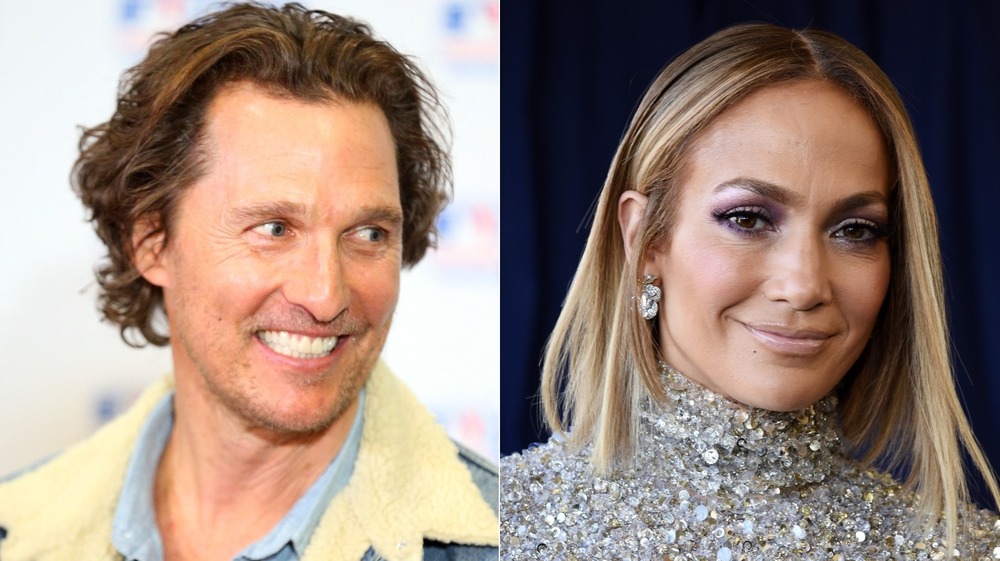 Richard Rodriguez, Amanda Edwards/Getty Images
In January 2021, Jennifer Lopez and Matthew McConaughey reunited virtually to celebrate the 20-year anniversary of The Wedding Planner. The ever so popular romantic comedy hit theaters in 2001, raking in a whopping $94 million worldwide, per Glamour. The movie served as a major launching pad for Lopez's acting career (although it came after her turn as Selena Quintanilla in Selena) and made all the ladies fall in love with McConaughey.
Appearing on Instagram Live to celebrate the milestone, Lopez gushed about their "chemistry" on set, telling McConaughey (via Glamour), "I so enjoyed working with you. We had such a nice rapport and chemistry. We were somewhat at the beginning of our careers at that time. It was exciting to be working on any movie. I still feel that way." The "Jenny from the Block" singer continued, "It was a magical time. I'm such a romantic too that working on those types of movies have a real feel for me." 
McConaughey took the opportunity to highlight JLo's work ethic, telling the singer "You prepare so well for everything you do. I love your intentionality. I love how deliberate you are." As it turns out, it was the Ghost of Girlfriends Past actor who was super intentional on set.
Jennifer Lopez revealed details about kissing Matthew McConaughey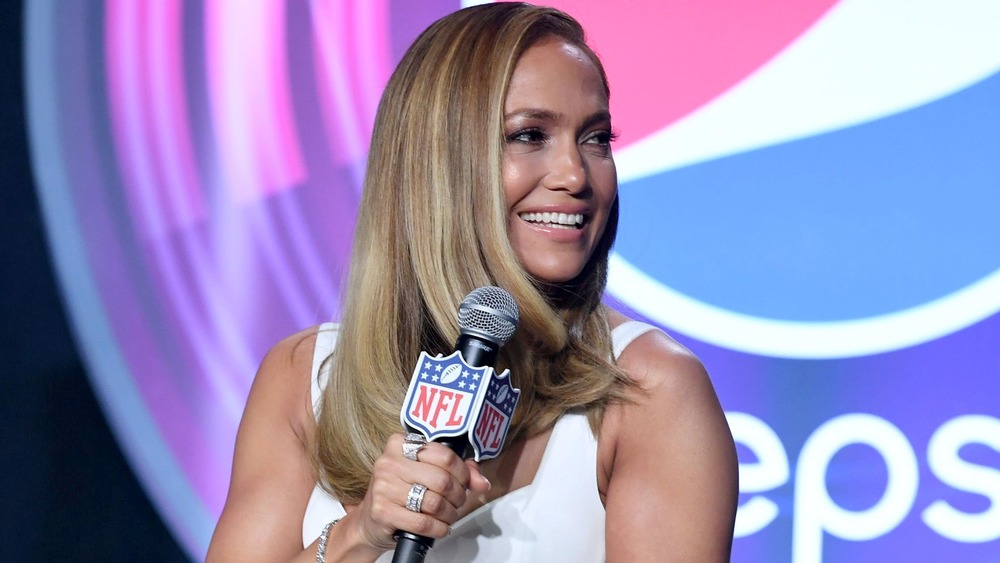 Kevin Mazur, Noam Galai/Getty Images
In an Instagram Live catering to rom-com fans everywhere, Jennifer Lopez and Matthew McConaughey re-lived their favorite memories from their 2001 hit movie The Wedding Planner. After first fawning over each other and how far they've come in the last 20 years, Lopez revealed what McConaughey told her right before the iconic final kiss scene where characters Steve and Mary confess their undying love for each other under the moonlight in a drive-in movie lot.
"Just yesterday we were in the middle of that field with the movie theater," JLo shared (via Glamour). "Do you remember doing that scene where you were about to kiss me? And I remember you saying to me, I don't know if you remember this ... You said, 'Ms. Lopez, I'm going to kiss you now.' And I was like, 'Okay, let's do it. Let's kiss.' I remember that clearly."
While it seems like McConaughey and Lopez had a pleasant on-set kiss experience, other actors haven't been so lucky.