Actor Colin Egglesfield Wants You To Live Your Best Life - Exclusive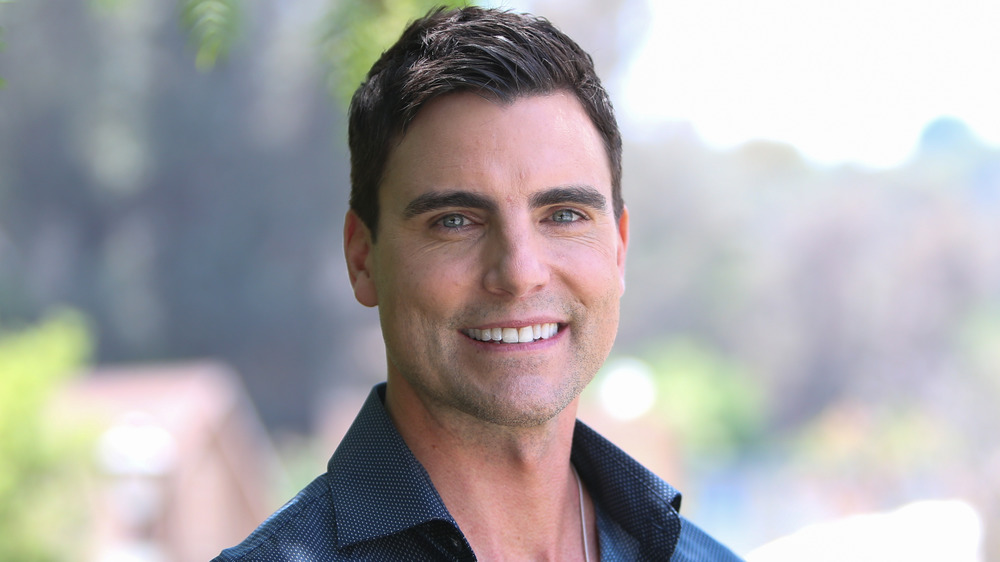 Paul Archuleta/Getty Images
While you may know Colin Egglesfield from TV shows like Rizzoli & Isles, The Client List, Melrose Place and Lucifer, or as heartthrob Dex in the romantic comedy Something Borrowed, the actor is a lot more than his most famous roles. As of this writing, Egglesfield is celebrating the release of his movie 100 Days to Live, a psychological thriller about a serial killer, which will surely shock many fans of the handsome actor. Aside from his many memorable roles, Egglesfield has an extremely busy career outside of Hollywood. 
From his work as a real estate agent and house flipper to his customizable T-shirt business Shout Out! to authoring the book Agile Artist: Life Lessons from Hollywood and Beyond, Egglesfield basically doesn't have a minute to himself. Plus, the All My Children alum is a motivational speaker who also offers one-on-one coaching sessions and runs inspirational workshops to help attendees to focus on their life goals.
In an exclusive interview with Nicki Swift, Egglesfield opened up about his many creative ventures and revealed how dealing with a cancer diagnosis led to him inspiring and empowering others.
How a cancer diagnosis inspired Colin Egglesfield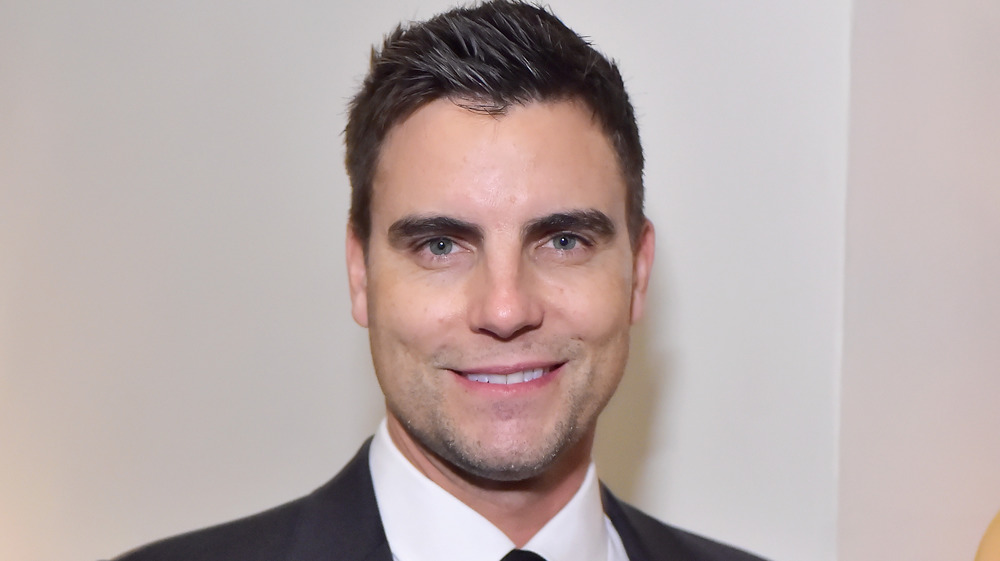 Stefanie Keenan/Getty Images
While his career as a Hollywood actor must keep him pretty busy, Colin Egglesfield has been expanding his empire in recent years. From writing a book about his experiences as a famous actor to developing a series of workshops to inspire others, the 100 Days to Live star has continually proven that no challenge is too great for him. Additionally, most of his endeavors have seemingly sprung from a very personal place. 
Speaking to Nicki Swift, Egglesfield revealed, "The causes that I'm really passionate about are pretty much anything related to self development and providing opportunities for people to achieve their dreams and their goals. ... I also work with kids who have been diagnosed with cancer because I'm a cancer survivor myself, so I've done quite a bit of volunteer work with Children's Hospital Los Angeles and St. Jude Hospital. I do marathons and triathlons to raise money for these causes."
In fact, it was Egglesfield's 2006 testicular cancer diagnosis that inspired many of his new work ventures and his decision to help other people realize their dreams. "I've actually volunteered at the hospitals themselves, where I read books to some of the kids in the wards," the actor told Nicki Swift. "It's one thing to go into these hospitals and be there and be with these kids, but it's another thing to have been through what they are going through.
He continued, "I feel like when I tell them, 'You know what, I've been through what you've been through,' I think there's something that helps them feel more hopeful and positive about, 'You know what, well Colin got through this, then I can too.'"
Above all, Egglesfield is dedicated to helping, inspiring and empowering others, which is a trait we might not commonly expect from a famous celebrity. As he explained, "If I can be that pillar of hope and inspiration and strength for these kids when they're going through that experience, that's what really makes having gone through that scary experience in my life worthwhile."
Colin Egglesfield is now cancer-free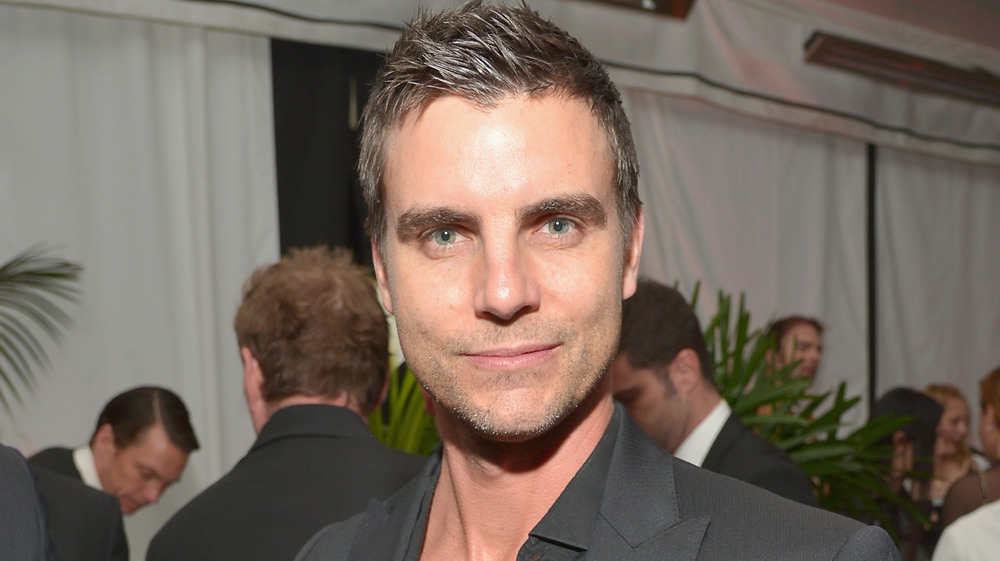 Charley Gallay/Getty Images
When Colin Egglesfield was first diagnosed with testicular cancer in 2006, he'd only recently started starring on All My Children in a regular role which was a turning point in his acting career. Discussing his cancer battle with Nicki Swift, Egglesfield said, "Fortunately, five years after being diagnosed and going through surgeries and the radiation, I was going for checkups pretty much every few months and at the five-year mark, if all indications and tests show that there's no cancer, with ... testicular cancer, then you're considered cancer-free."
Unsurprisingly, Egglesfield's positive health news has made the actor incredibly thankful and hopeful about the future. "So, I'm totally healthy right now and I thank my lucky stars," he explained. "And it's made me appreciate life and want to just, every day, make the most of life because I've realized facing those days of not knowing if I was going to make it through ... that just puts a whole new perspective on things that you complain about."
As a result of facing so many health challenges, the Vice actor was motivated to share what he'd learnt with other people. "I've developed this community of people who are on that similar path of looking for that deeper, more fulfilling experience of life," he told Nicki Swift. "So, I put together this six week course based on my book, it's called Inspire." He added, "I created the course to mirror what I learned in my acting classes with regards to, what do you want your Act 3 to look like in your life?"
Colin Egglesfield's acting training comes into play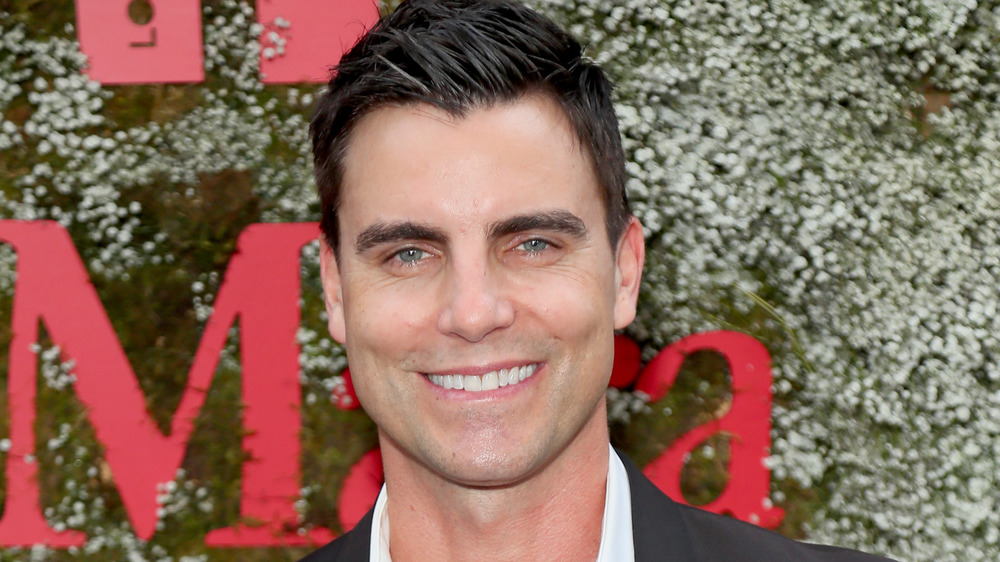 Leon Bennett/Getty Images
As a successful actor in Hollywood, Colin Egglesfield knows what it takes to land a big role and impress movie executives. With a multitude of experience, Egglesfield decided to base his inspirational courses on his acting work, taking the tools he uses in his creative career to empower attendees to follow their dreams. 
Telling Nicki Swift about his Inspire course, Egglesfield said, "I have them do a character biography breakdown, which is what we would do for every script and every audition." He added, "What I learned through that experience of going on over 2000 auditions was that in order for me to be able to successfully walk into this audition, to play this lawyer, or this World War II soldier, or this doctor who's dealing with health issues or whatever, I would literally have to dial up certain parts of my personality and my own characteristics to play these certain characters."
Egglesfield continued, "I realized that we, as human beings, have the ability to create whatever character we need to create for ourselves in our daily lives, in order to accomplish whatever it is we want to accomplish in life. So that was the whole impetus for writing the book [Agile Artist] and doing this course, because what I love to do is help people reconnect with their strengths and their authentic qualities. And when you do that, the charisma starts to come out. You start to realize that, you know what, I do have something unique that I can share with the world and that people can benefit from."
Colin Egglesfield wants you to be authentic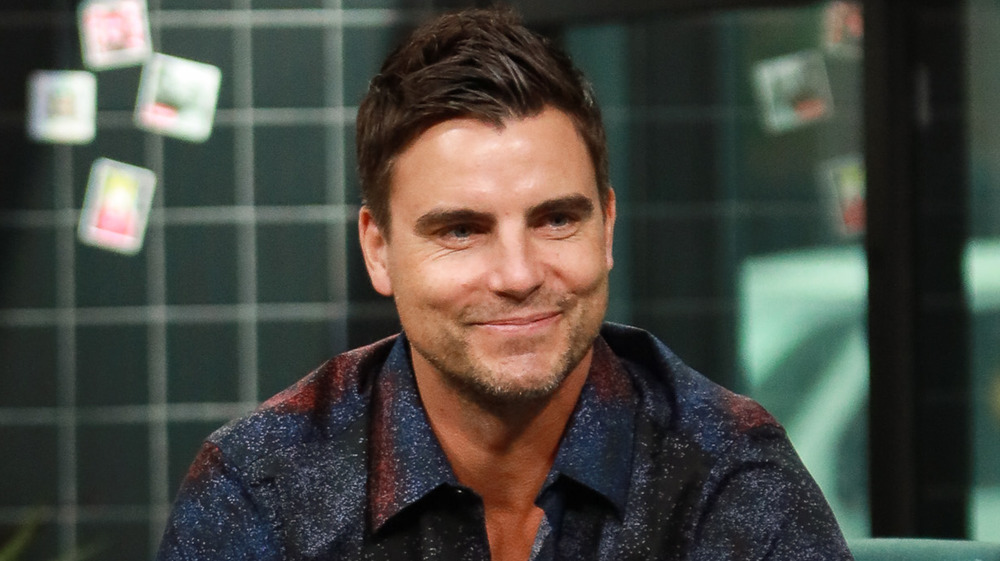 Jason Mendez/Getty Images
Above all, Colin Egglesfield's work as a motivational speaker and coach stems from his desire to get the best out of people, and help them appreciate their lives and unique abilities. Of his exciting new ventures, Egglesfield told Nicki Swift, "It's just all about helping people reconnect back to their authentic true selves — which I call your sacred spiritual self — and getting out of your mental noise that stops us from going after what we truly want in life. And what I've learned in my acting classes was that the only way in which you're really going to be able to create a memorable experience and to get the job ... is [to] get out of your head and drop down into your heart center and connect to that spiritual, sacred, artistic part of yourself."
With a myriad of movie and TV roles on his résumé, the 100 Days to Live actor is now committed to sharing his skillset and creating change in the world. "[W]hen you watch a movie, you don't fall in love with the character because of how brilliant they are or how smart they are or how beautiful they look. You fall in love with a character because of the journey that you see them go through," Egglesfield explained. 
He continued, "You see them go through the challenges and face those hardships in life, and yet they still keep putting one foot in front of the other. They don't give up. And when we see those qualities in our favorite characters in movies, we then tend to start to get inspired by those same qualities and say, 'You know what, maybe I can do that.' And that's what I nurture and that's where I latch into. And I say, '... what is it that you want to accomplish in your life and how can we help you get there?'"
It's hard to imagine a sweeter, more inspiring or cuter teacher than Colin Egglesfield, and it's nice to see that the Hollywood star wants to share his passion with the world.