How Mike Huckabee Really Feels About His Daughter's Decision To Run For Office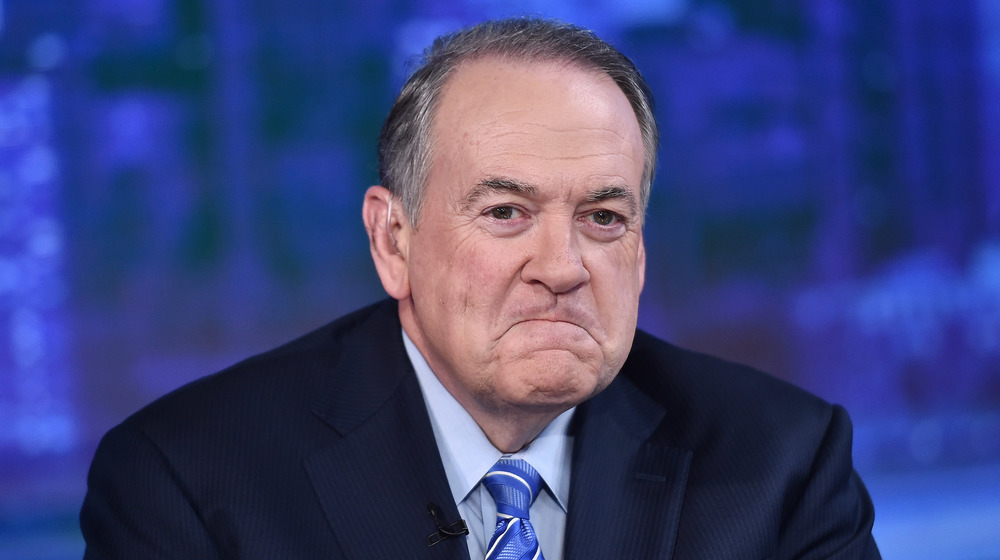 Steven Ferdman/Getty Images
Shortly after former Press Secretary Sarah Huckabee Sanders announced her decision to run for governor in the state of Arkansas in 2022, a number of Republican politicians commented or congratulated her for her future bid for office. Among those notable names were former Secretary of State Mike Pompeo, who tweeted he was "all in to support her campaign," and ex-president Donald Trump, who responded with his own endorsement for his former aide and campaign manager. But perhaps her most avid supporter is one that she's related to — her dear old dad.
Following Sanders' announcement, Republican politician and conservative pundit Mike Huckabee, who served as Arkansas' governor from 1996 to 2007, had his own thoughts to share over his daughter's decision to pursue her own gubernatorial ambitions. So what did Huckabee have to say about his daughter forging a new political path? Scroll on after the jump to find out how Mike Huckabee feels about his daughter's newest pursuit.
Mike Huckabee endorsed his daughter's decision to run for governor of Arkansas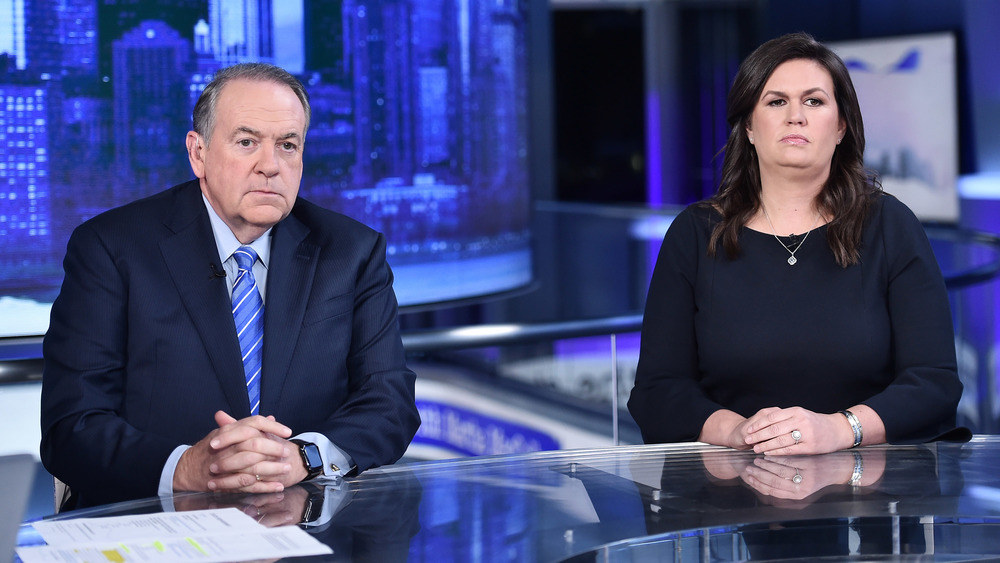 Steven Ferdman/Getty Images
By all appearances, it seems that former Arkansas governor Mike Huckabee is in full support of his daughter Sarah Huckabee Sanders' decision to make a bid for his old gubernatorial seat in 2022, going as far as to tweet these sentiments soon after Sanders announced her intent to run for office on Jan. 25, 2021.
"Today @SarahHuckabee just announced she's running to be 1st woman Governor of AR," Huckabee tweeted, reminding his followers that if Sanders were to win in 2022, it would be a historic first for women in the state. He then seemingly, slightly backtracked by qualifying that, for Huckabee, "it's not about her [Sarah Huckabee Sanders'] gender, but a lifetime of preparation."
"I can attest to her deep conviction that every person has intrinsic worth and value. She will be a great Governor in my humble but very accurate opinion!" Huckabee subsequently tweeted in a follow-up post. He also called Sanders "smart" and "compassionate" in his general thread. Of course, we can't deny the fact that since Sanders is Huckabee's daughter, there's no surprise here that he thinks so highly of her.