Eric Church: The Country Star Is Worth More Than You Think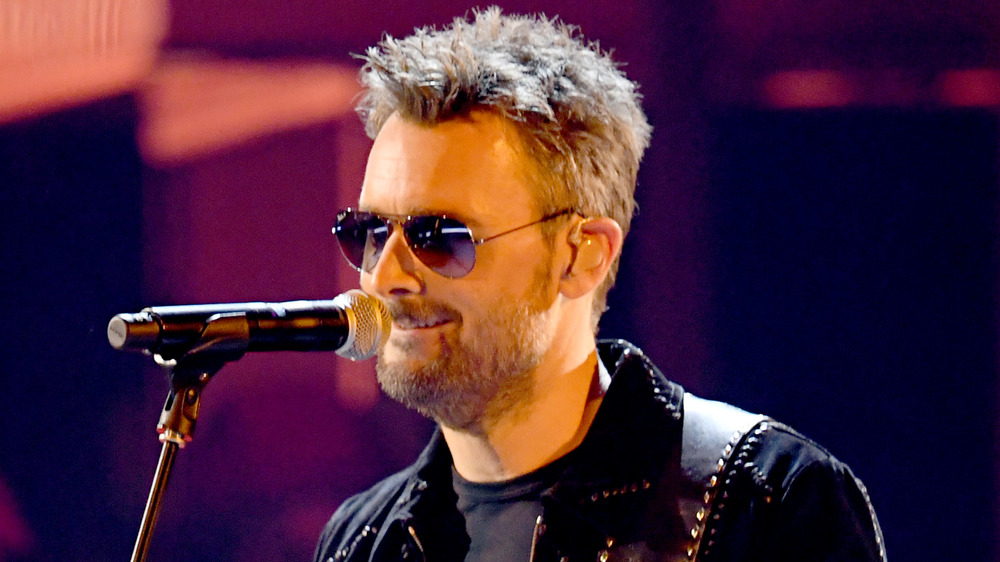 Kevin Winter/Getty Images
Country music star Eric Church hails from very humble beginnings. So it may come as a surprise that the Granite Falls, N.C. native is worth a pretty penny these days. But, then again, maybe not. After all, the talented singer-songwriter has had several of his albums certify as platinum and his concerts are notorious for being sold out, thanks to his devoted group of fans he affectionately refers to as "the church choir," as noted on his website, Eric Church.com. Definitely a far cry from the days he struggled to make it in Nashville when he played in bars, music halls, and basically anywhere else that would have him. As luck would have it, he was eventually able to capture the attention of Nashville and the rest is country music history! 
But just how much is the Aviator-wearing musician worth now? And how does he choose to spend all of that hard-earned moolah? Keep reading after the jump to find out!
Eric Church has enough money to create his own lakes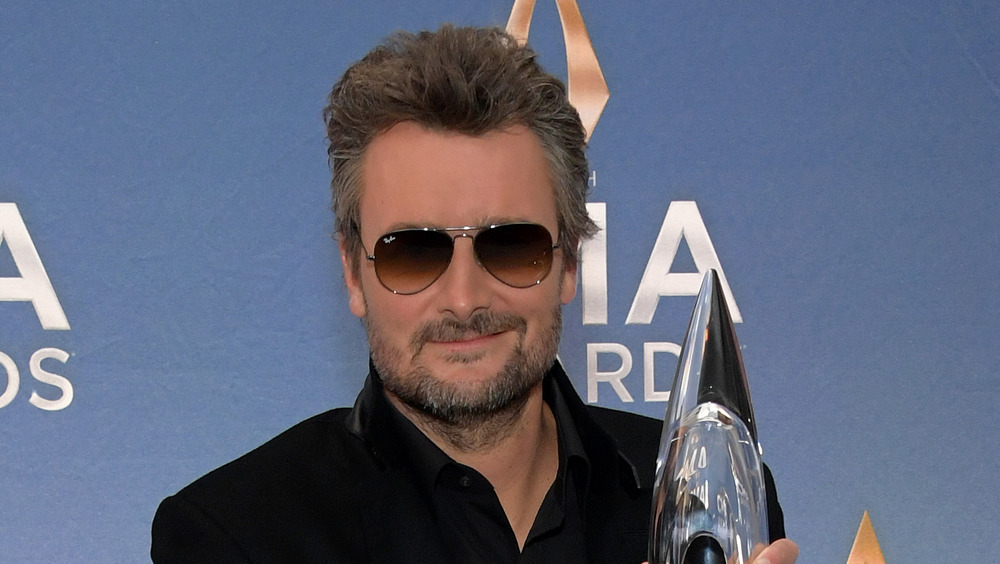 Jason Kempin/Getty Images
Apparently, music artist Eric Church is doing pretty well for himself these days. So much so that he has even had lakes built to complete his sprawling Tennessee property, Rolling Stone reported in 2018. During an interview with the publication, Church sheepishly admitted that bringing his vision to life turned out to be "expensive." He confessed, "Especially the lakes. When we started digging, we hit rock, so we needed more clay to hold the water..." But Church wasn't willing to disclose just how expensive. Instead, he just answered, "A lot." When asked if he thought the grand total amounted to eight figures, the country artist appeared stunned for a second before possibly running the numbers in his head. "Oh, I hope not..." he trailed off.
But even if Church's affinity for lakes proves to be a bit more financially draining than he initially planned (see what we did there), it looks like Church has the means to handle it. As reported by Celebrity Net Worth, Church is reportedly worth $14 million fat ones. We'll let you do the math on how many pairs of Aviators he could buy with that kind of dough — or uhm...how many lakes he could dig?