How Amanda Gorman's Books Are Already Bestsellers Despite Not Being Released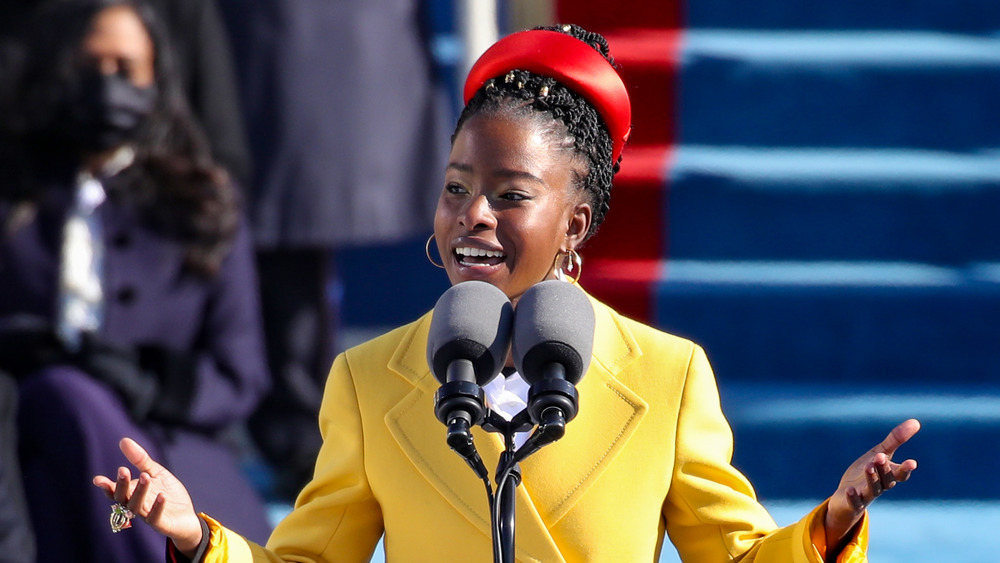 Rob Carr/Getty Images
If you tuned in to watch the full history-making inauguration of President Joe Biden and Vice President Kamala Harris in January 2021, then you were lucky enough to watch Amanda Gorman read her moving poem, "The Hill We Climb." If you missed it, get ready to experience the best kind of chills.
"When day comes we ask ourselves where can we find light in this never-ending shade, / The loss we carry a sea we must wade. / We have braved the belly of the beast. / We have learned that quiet isn't always peace, / And the norms and notions of what just is isn't always justice," the poem reads, per Forbes. It continues by delving into what the United States has experienced and is still dealing with before ending: "When day comes, we step out of the shade aflame and unafraid. / A new dawn looms as we free it, / For there is always light, if only we are brave enough to see it, / If only we are brave enough to be it."
If you are touched by Gorman's words, then you're not alone. That's why, as USA Today reported, "Gorman — a Harvard grad, National Youth Poet Laureate, and the youngest inaugural poet in U.S. history has another title to add to her resume: bestselling author." That's very true, which is even more impressive considering her books haven't even come out yet!
Readers are willing to wait for Amanda Gorman's books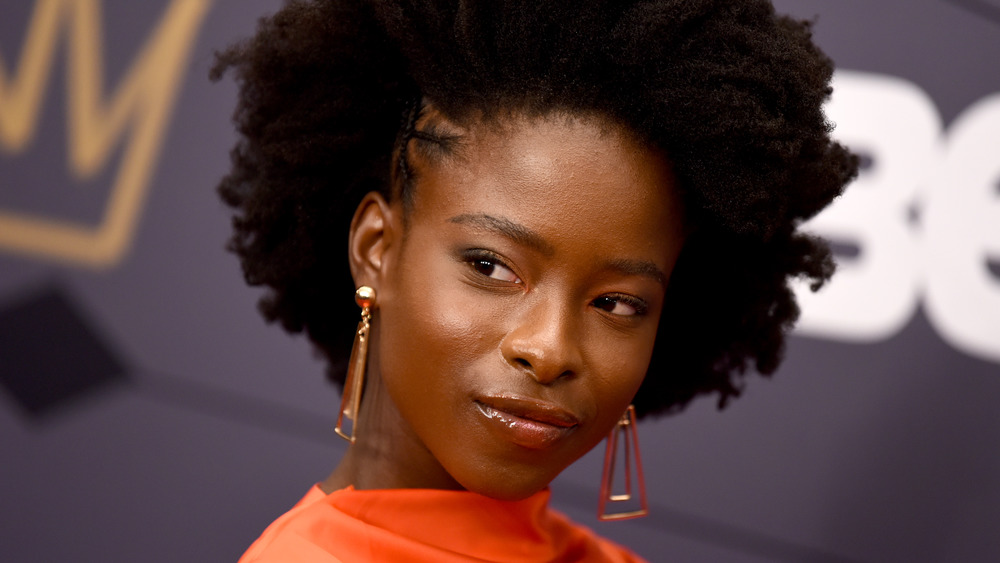 Dave Kotinsky/Getty Images
If there's any doubt that Amanda Gorman's reading made an impact at the 2021 presidential inauguration, consider what happened in the 24 hours after it took place. The poet explained the situation herself, tweeting, "I AM ON THE FLOOR MY BOOKS ARE #1 & #2 ON AMAZON AFTER 1 DAY! Thank you so much to everyone for supporting me and my words. As Yeats put it: 'For words alone are certain good: Sing, then.'"
TMZ clarified that "her books — The Hill We Climb and Change Sings — clocked in at No. 1 and No. 2, respectively." That certainly shows that readers are excited to check out what the poet has written, even though they will have to wait a while. That's because "the books won't even be out until September 21 ... everyone's just pre-ordering now." Luckily for anyone who can't wait that long, the printed version of Gorman's "The Hill We Climb" poem — which is sitting at No. 6 on Amazon's bestsellers list — will be released on April 27, according to USA Today.
While you're likely already beyond impressed with what has happened to the sales of Gorman's books, TMZ also noted that it's even more impressive when you find out that "Barack Obama's A Promised Land is at No. 4, Kamala Harris' Superheroes Are Everywhere is at No. 8 and Michelle Obama's Becoming is at No. 12." 
*Claps enthusiastically for Gorman while also pre-ordering her books and hoping that there will be many more in the future.*