The Real Meaning Behind The Weeknd's 'The Hills'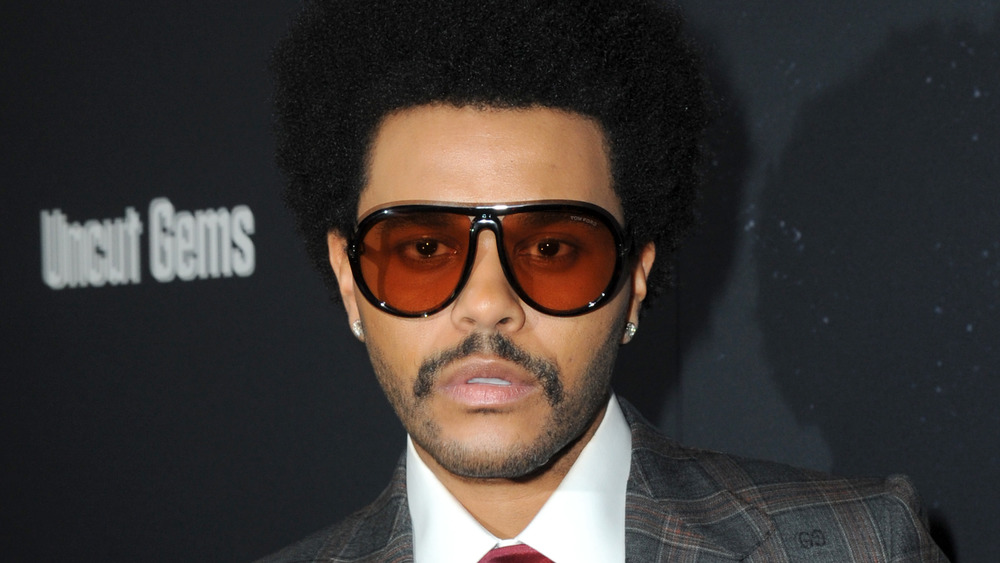 Joshua Blanchard/Getty Images
Over the course of The Weeknd's Grammy award-winning career, the singer/songwriter has received praise for chart-topping hits such as "Can't Feel My Face," "In Your Eyes," and "Heartless." Born Abel Tesfaye in Toronto, Canada to Ethiopian immigrant parents, The Weeknd broke onto the scene in 2011, and soon grabbed the attention of rising rappers Drake and Wiz Khalifa, who featured him on their popular tracks, per All Music. A recording contract with Universal's Republic Records followed, and it's been "Blinding LIghts" for this "Starboy" ever since. 
The Weeknd has certainly "Earned It," collecting three Grammy Awards to date, and making it clear that he thinks he deserves more. "The Grammys remain corrupt," he tweeted in November 2020, after receiving zero nominations from the Recording Academy for the 2021 ceremony. "You owe me, my fans and the industry transparency."
As The Weeknd's career continues to evolve, his longtime fans are still hung up on one of his early singles, "The Hills" — a track Pitchfork described as a "disaffected croak" with "horror-movie screams." Let's take a closer look at the real meaning behind the song.
The Weeknd's 'The Hills' is all about relationship ills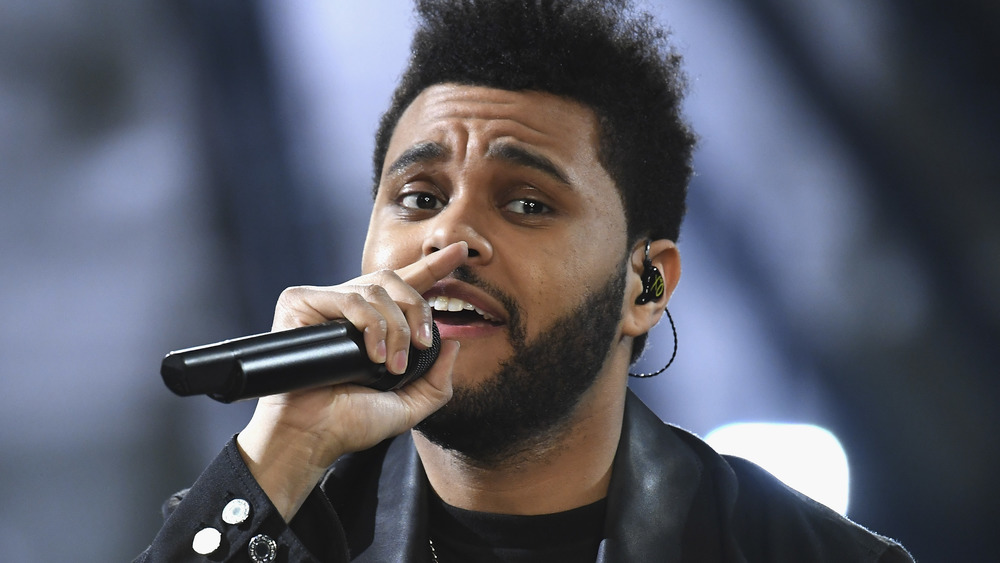 Pascal Le Segretain/Getty Images
The Weeknd's sultry soul and hip hop sound combine perfectly to fuel the intense lyrics of "The Hills." Singing to a woman who's cheating on her boyfriend with him, Abel Tesfaye starts the song off with a quick and dirty explanation of the track's dicey relationship situation. "Your man on the road. He doin' promo / You said, 'Keep our business on the low-low'," he croons. The Weeknd also alludes to wanting to take the romance to the next level. "I'm just tryna get you out the friend zone/ 'Cause you look even better than the photos," he sings. 
As the song progresses, The Weeknd continues to reveal more details about this scandalous arrangement, delivering his lines with the rebellious attitude of a "raised middle finger," per The Guardian. "I only call you when it's half-past five/The only time that I'll be by your side," he sings. "I only love it when you touch me, not feel me/ When I'm f***ed up, that's the real me." 
This infidelity banger definitely resonated with fans, holding the top spot on Billboard's Hot 100 for weeks and earning certified Diamond status with the Recording Industry Association of America in 2019.