Who Has A Higher Net Worth: Tom Brady Or Patrick Mahomes?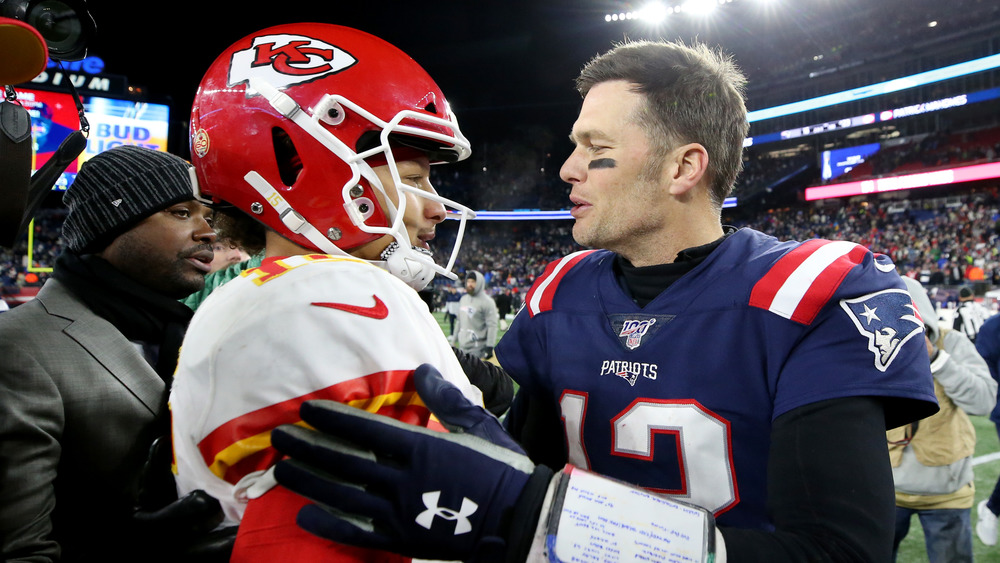 Maddie Meyer/Getty Images
With the Super Bowl LV on Feb. 7, 2021, fans might be wondering how the competing teams' quarterbacks stack up. The Tampa Bay Buccaneers have football legend Tom Brady, and the Kansas City Chiefs have Patrick Mahomes, who in 2020 signed "the largest contract in sports history" with a $503 million, 10-year extension. So both Brady and Mahomes are extremely well off.
But in terms of net worth, it's not much of a competition between the two quarterbacks. Sure, both of them have more money than many of us will ever dream of seeing. But Brady has been in the NFL since 2000, so his net worth is bound to be more than Mahomes'.
According to Celebrity Net Worth, Tom Brady is worth $200 million, while Patrick Mahomes is worth $30 million. But there's an upside for the Chiefs QB: Mahomes' yearly salary is $45 million, while Brady's two-year contract with the Buccaneers lands him at $25 million per year. (FYI: Brady's deal also included "$4.5 million in incentives per year," per The Tampa Bay Times). So Mahomes could catch up with Brady before long, especially due to that huge deal.
Patrick Mahomes is at the top of his game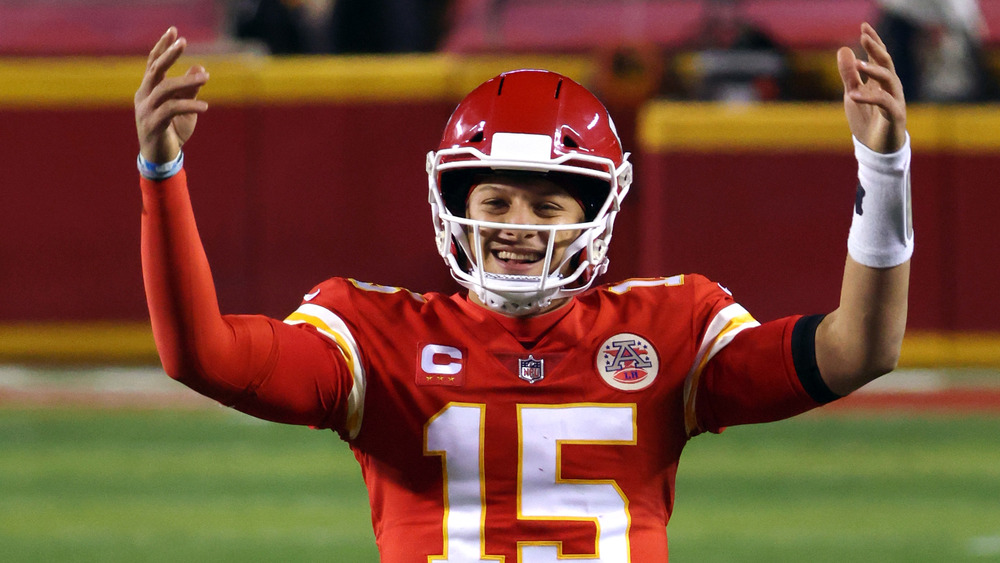 Jamie Squire/Getty Images
Yes, Tom Brady is a football icon, and he's sitting on massive net worth (not to mention his wife, Gisele Bündchen's, estimated net worth of $400 million). But as the NFL explained in 2020, Patrick Mahomes' contract extension made him "the first NFL player to be the highest-paid athlete in the sports world." Mahomes told CBSSports.com about the deal, "There were two things I said when we went into negotiations: I wanted to keep great players around me and I wanted to have long-term security for my family. I certainly wasn't thinking 10 years. I didn't even know NFL contracts did that."
Plus, it's worth noting that Mahomes could also have endorsement deals for product commercials, which would net him even more cash. The quarterback has starred in ads for State Farm, Head & Shoulders, Amazon, and plenty more. And they're surely paying him a hefty fee for giving their products his stamp of approval. 
As for how Mahomes and Brady's earnings (and careers) stack up, though, there are no hard feelings between them. In 2018, Brady visited Mahomes in the Chiefs' locker room after the AFC Championship, sharing words of encouragement for his fellow QB. There's more than one iconic football star, and that's not a bad thing.