Here's How Much Tom Brady Is Actually Worth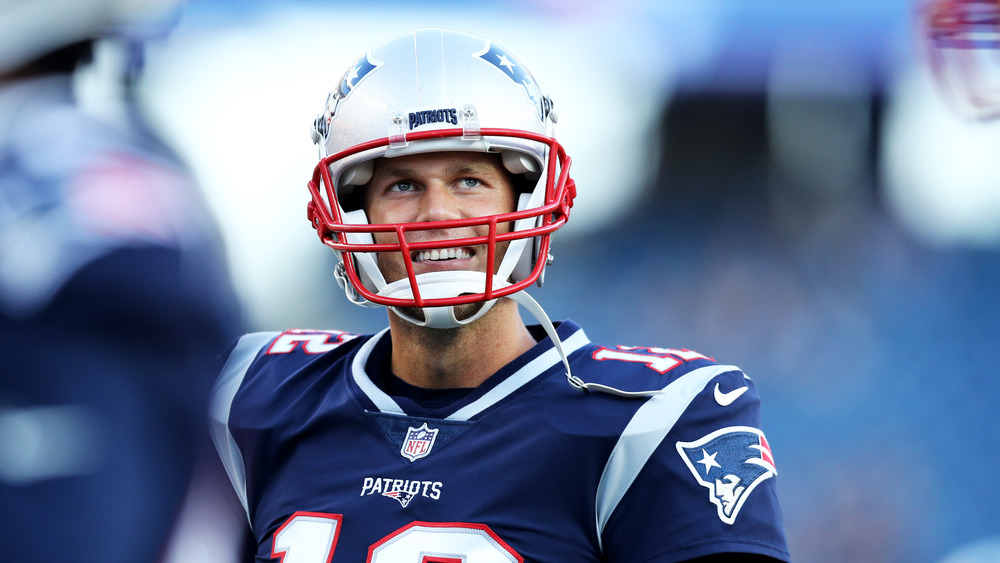 Maddie Meyer/Getty Images
Even if you aren't a big sports fan, there are a few athletes anyone would recognize — athletes who are at the top of their game and have crossed over from sports player to bonafide celebrity. Names that come to mind include Alex Rodriguez, Shaquille O'Neal, Tiger Woods, and of course, Tom Brady.
Some might know Brady best as supermodel Gisele Bündchen's better half. Brady and Bündchen had a whirlwind romance in the early 2000s after being set up on a blind date. Within a few years, they were married and expecting their first child. Brady's good looks and his ties to one of the most famous supermodels of all time cemented his place in history as one of the most recognizable athletes of our time.
After playing in the NFL for years and being married to an equally powerful and successful woman, Brady must be doing pretty well for himself. Exactly how much is Tom Brady worth? Let's find out.
Tom Brady made some good investments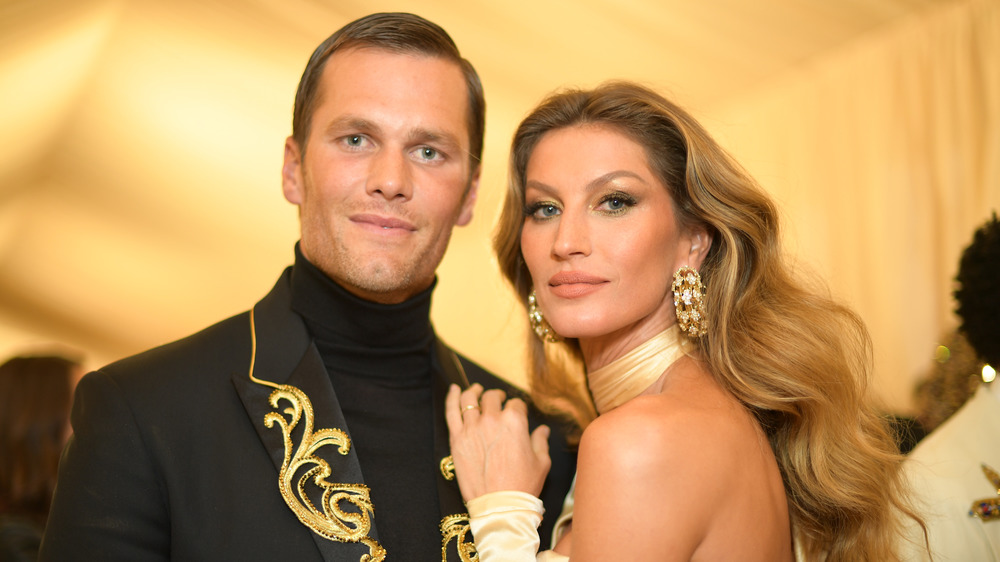 Matt Winkelmeyer/mg18/Getty Images
It should come as no surprise that one of the most successful NFL players ever, Tom Brady, has a pretty impressive net worth. As of 2021, his net worth is estimated to be around $200 million, per Celebrity Net Worth. How exactly did he earn all that money, anyway?
Taking the success of Brady's athletic endeavors into account, it follows that he would be one of the highest-paid athletes in the sport. Throughout his career, he's played in a whopping nine Super Bowls, and in 2020 he signed a two-year contract with Tampa Bay for $50 million, per Fox Business.
However, when combined with his wife Gisele Bündchen's substantial fortune, Brady's net worth nearly doubles. Bündchen is one of the highest-paid models of all time, giving her an estimated net worth of $400 million. So, with their bank accounts combined, the couple is worth somewhere around $600 million total. 
With that impressively large amount of money, they buy a lot of property, which is itself a good investment. Over the years, they've owned property all across the United States, including a $25.5 million apartment in New York City, land in Los Angeles, and a custom-built home in Massachusetts, per Celebrity Net Worth.