The Huge Amount Of Money Jared And Ivanka's Former Home Costs Monthly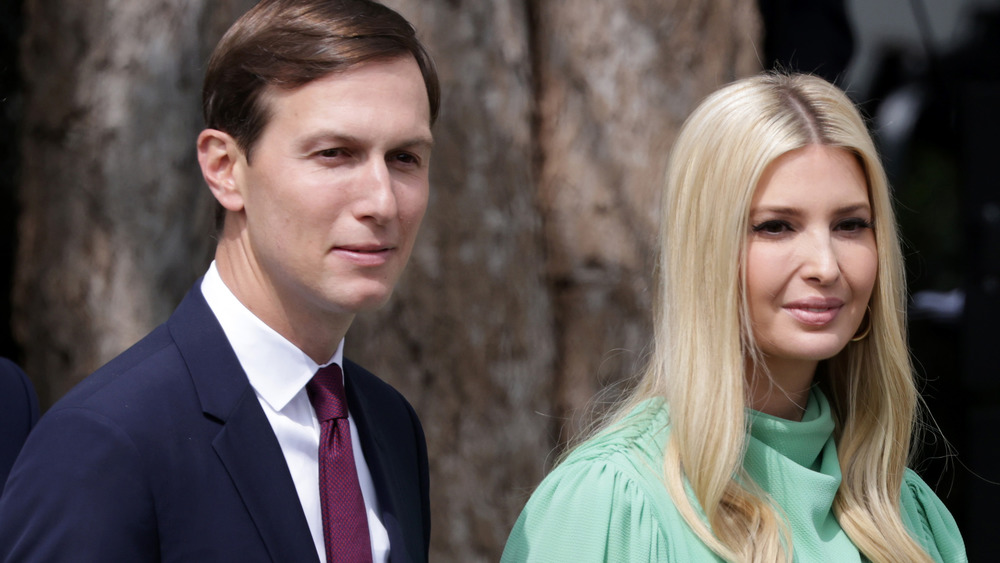 Alex Wong/Getty Images
Jared Kushner and Ivanka Trump's move to Washington, D.C. was not cheap. But the 6-bedroom, 6.5-bathroom home where the family lived in Kalorama Heights is now available for rent — if you have a cool $18,000 to spend each month, that is (per the Daily Mail).
Per its Realtor.com listing, the house is "one of the most well known and photographed houses on the planet." And, while brokers are famous for overselling their listings, that sounds pretty accurate. The Kushner-Trump home was recently in the news after a January 2021 Washington Post story revealed that the Secret Service had to pay $3,000 per month to rent a basement studio on the same street for the family's Secret Service detail to use the restroom.
And, for anyone hoping to get a closer look at how the former president's daughter and her family lived during their time in Washington, they may be disappointed. There are only five photos on the Realtor.com listing, four of which are of the home's exterior. The fourth image in the series shows the kitchen area and doors to the back patio, but not much else. (Ivanka has, however, shared the occasional Instagram post from what appears to be their D.C. home.)
Twitter had plenty of jokes about Ivanka and Jared's house being for rent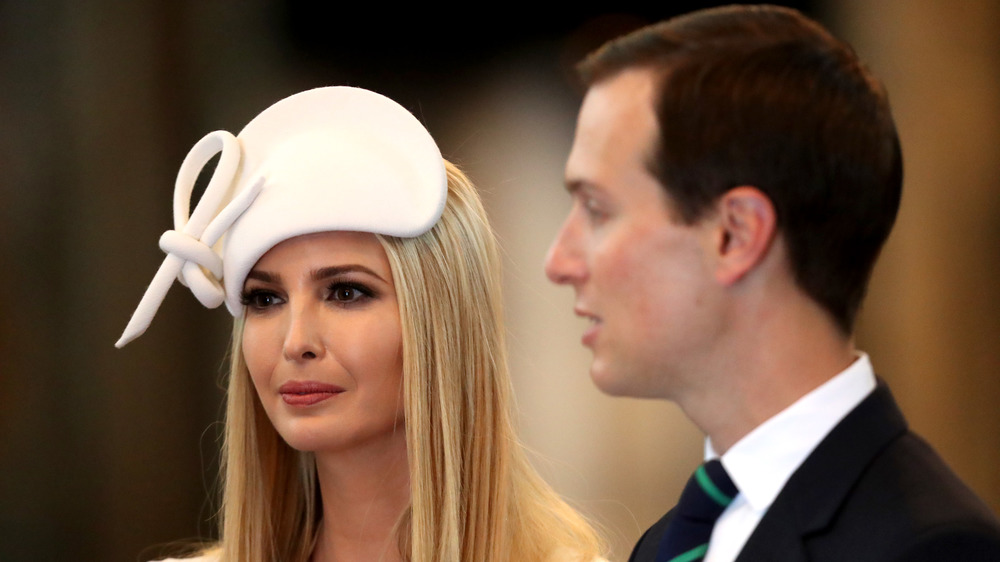 Chris Jackson/Getty Images
Jared Kushner and Ivanka Trump's former D.C. home has been getting lots of buzz lately, and it's not just because of the high price point — it's the fact that the family is leaving Washington. (And that the Secret Service could presumably have used one of the family's 6.5 bathrooms.)
"How much to rent just one bathroom?" one person tweeted. "You would have to have a spiritual cleansing ritual before move in," another person wrote. "For $18,000 a month, you can use any of the six and a half bathrooms in the residence," tweeted Jewish Insider managing editor Melissa Weiss.
And, as for where Ivanka and Jared are headed now, they are joining the former president in Florida. Ivanka and Jared are leasing a luxury condo in Miami — and it costs even more than the going rate for their old home. According to CNN, rent at the Miami location comes to around $40,000 per month. The condominium does offer some pretty impressive oceanfront views, but that's still a hefty chunk of change.