Life In Miami Might Not Be Easy For Jared Kushner And Ivanka Trump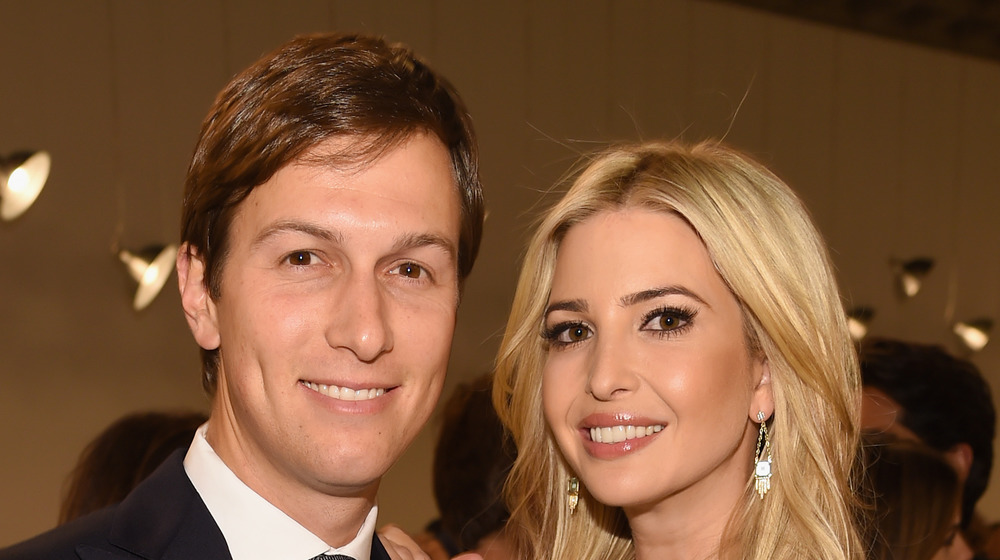 Dimitrios Kambouris/Getty Images
With the electoral college having officially declared Joe Biden the winner of the 2020 presidential election, per the Associated Press, many people in Donald Trump's administration are trying to figure out what their next move will be. Two of those people are Jared Kushner and Ivanka Trump, who will be out of their respective Senior Advisor to the President and Advisor to the President roles come Jan. 20, 2021.
Kushner owns Kushner Companies, which is "strategically focused on setting the pace for the way people live and work" through "environments that areproductive, efficient, and state-of-the-art," according to the company's LinkedIn page. Ivanka runs the Ivanka M. Trump Business Trust, which, per Forbes, comprises her various Ivanka branded fashion companies and holds her foreign and domestic trademarks.
While both businesses are based out of New York City, the couple may be planning to move to Miami, Florida. The couple has purchased a $30 million plot of land in the area known as "Billionaire's Bunker." The plot of land, reportedly purchased from singer Julio Iglesias, is located on Florida's Indian Creek Island, and according to the property listing (via Page Six), is "one of the most exclusive and private neighborhoods in the world with its private country club and golf course, police force, and 24/7 armed boat patrol." While Jared Kushner and Ivanka Trump will be living among the rich and famous, continue reading to find out why the couple may have a rough go of it in Miami.
Jared Kushner and Ivanka Trump may be deemed disgraced for Miami move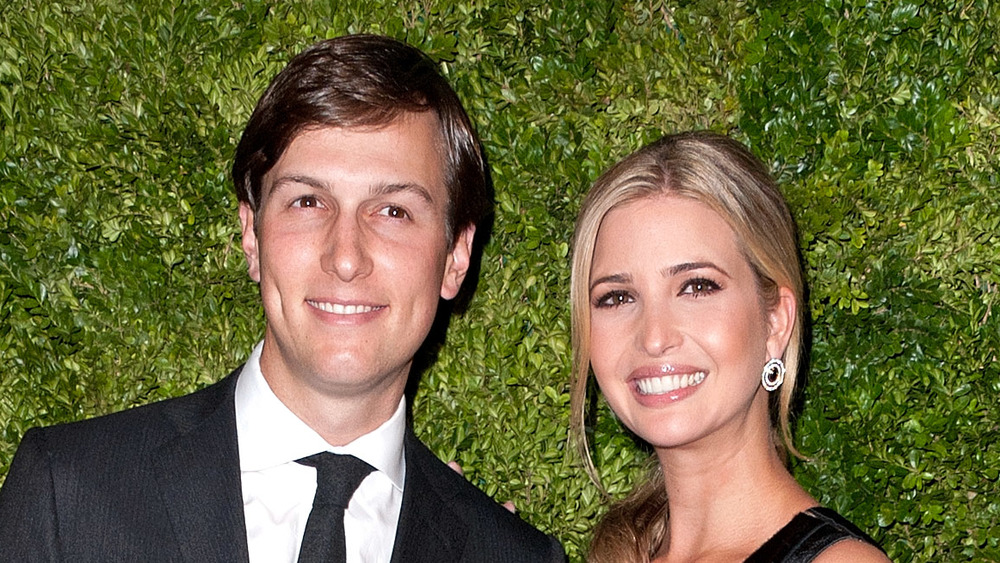 D Dipasupil/Getty Images
It was assumed that Ivanka Trump and her husband Jared Kushner would move back to New York City on Jan. 20, 2021, but they may be having second thoughts. The New York Times noted that Trump and Kushner realize that after Donald Trump's controversial and divisive presidency, they may no longer be welcomed back into New York's elite social scene with open arms.
With the purchase of the $30 million plot of land, it seems as if the couple will eventually move to Miami. The Miami Herald compiled a list of their new neighbors on Indian Creek Island, aka "Billionaire's Bunker," including billionaire philanthropist Carl Icahn and Chilean television personality Mario Kreutzberger, aka Don Francisco. Tom Brady and Gisele Bundchen also purchased a $17 million home on the island, and Jared's brother Joshua Kushner and his wife, Karlie Kloss, scooped up a $23.5 million mansion. 
A source theorized to Page Six about Jared Kushner and Ivanka Trump's Miami move, saying, "There's a big Israeli circle that loves what they have done for Israel," but added that some New York liberals "go to Miami when you are disgraced to get a second shot." Ouch. On the other hand, another source said they'll most likely be embraced, telling the outlet, "I don't think they will be shunned. Miami is a melting pot of everyone... I don't think people will care in the way they care in New York or LA."