Melania Trump Has A New Office To Continue Her Work. Here's What We Know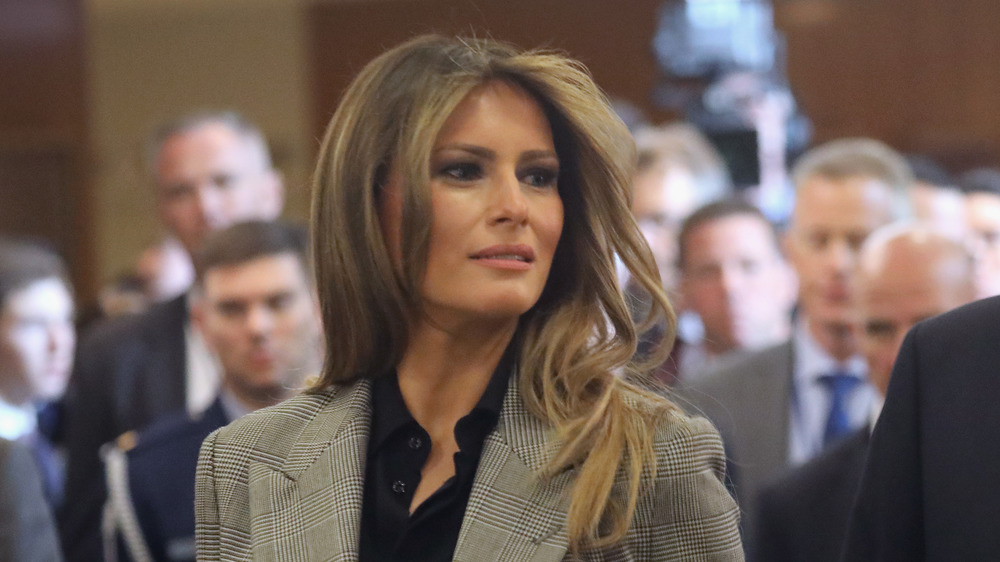 John Moore/Getty Images
If you thought former first lady Melania Trump's working days were over now that she's no longer weighed down with her official White House duties, think again. 
As reported by CNN, Trump wasted no time hiring a staff and establishing a new office for herself in sunny Palm Beach, Fla. Reports indicate that the former first lady intends to carry on the "legacy" of her "Be Best" campaign, an initiative that's purpose was to help children by focusing on "wellbeing, online safety, and opioid abuse" (via The Guardian), even from outside the walls of the historical White House. It's worth noting, however, that the campaign itself has been widely criticized by many. 
According to Elle, Trump was met with a barrage of tweets questioning the integrity of the campaign when she announced via Twitter that she planned to "carry on its mission," even after her duties as first lady came to an end. Bravo's Andy Cohen even got in on the action when he fired a tweet back, stating, "The legacy of #BeBest was sealed Jan 6 at the Capital [sic] and your husband getting banned off twitter. That's the legacy of your thingy." YIKES.
So how exactly does Trump plan to keep the mission of "Be Best" alive and well? Keep reading after the jump to find out!
Melania Trump enlisted the help of three of her former White House staffers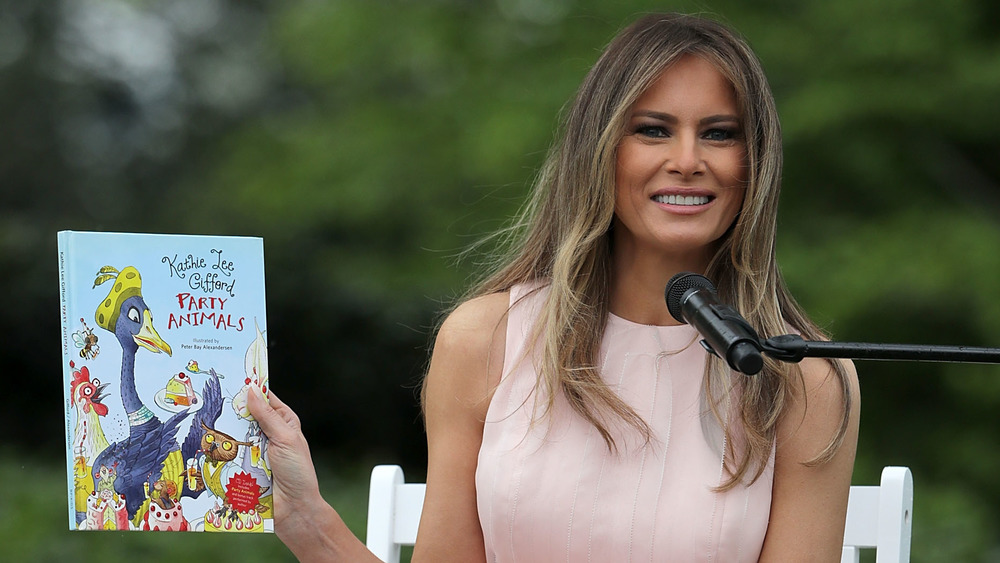 Chip Somodevilla/Getty Images
As reported by CNN, Melania Trump has hired a new staff to help keep her "Be Best" campaign alive. A source told the publication that Trump's staff consists of three of her former White House staff members, including Hayley D'Antuono, Mary "Casey" Finzer, and Marcia Kelly. 
You may recall that D'Antuono worked for Trump as her director of operations and trip supervisor throughout Trump's four years in Washington, D.C. According to her LinkedIn account, however, it appears D'Antuono received a promotion following Trump's exit as first lady, garnering a new title for herself as Trump's "Chief of Staff."
Finzer, who was widely known as "keeper of the gift closet" — what some may have considered a junior position, at best — also appears to have gotten a promotion. It has been reported that she now serves on the operational and administrative side of things. Peace out, gift closet!
Kelly, the unpaid senior adviser working under Trump's White House staff, also made the cut on Trumps post-White House team, though it's still unknown whether or not she gets paid a salary now. Hey, maybe they worked out a deal where she's compensated with unlimited free rounds of golf and spa days at the Mar-a-Lago club, along with free room and board? Now that we are thinking about it, that does not sounds too bad, TBH.