Larry King's Cause Of Death Has Been Revealed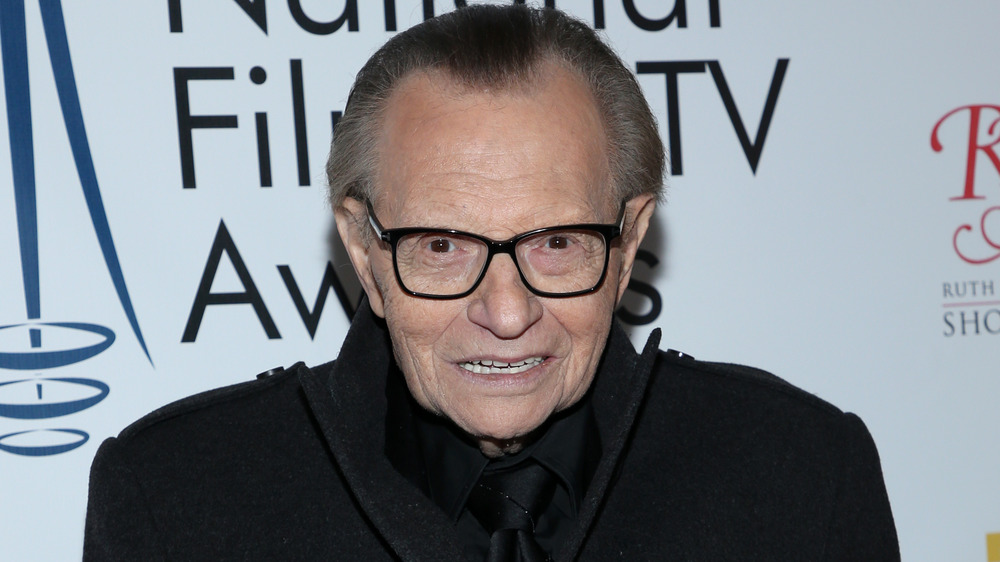 Phillip Faraone/Getty Images
Shawn King, the estranged wife of the late television legend Larry King, is publicly speaking out for the first time since his death. In a late January 2021 interview just days after her husband's tragic death, she revealed her final exchange with King. "We were able to do FaceTime in the hospital and it was hard for him to talk, but the one message that he wanted to make sure I heard was, 'I love you, take care of the boys,'" Shawn told Entertainment Tonight. Shawn and Larry share two sons — Chance and Cannon King — who were also frequently featured in the longtime CNN talk show host's final social media posts. 
The primetime TV mogul died on Jan. 23, 2021, at the age of 87. According to Shawn, Larry's death has brought their family closer. Despite their marital woes leading them to file for divorce in 2010 and 2019, per People, Shawn says they remained close until his final moments. "Larry and I, you know, we never finalized our divorce," she told ET. "In my heart, I didn't think it was really going to happen and it never did. We were partners in every sense of the way, in business, and in, well, first in our family and then in business. But we're a close family. You know, family is the most important thing, and God." 
Additionally, Shawn revealed that her husband's death was not a result of COVID-19 complications. Read on to find out Larry King's true cause of death.
Larry King's cause of death was not COVID-19 related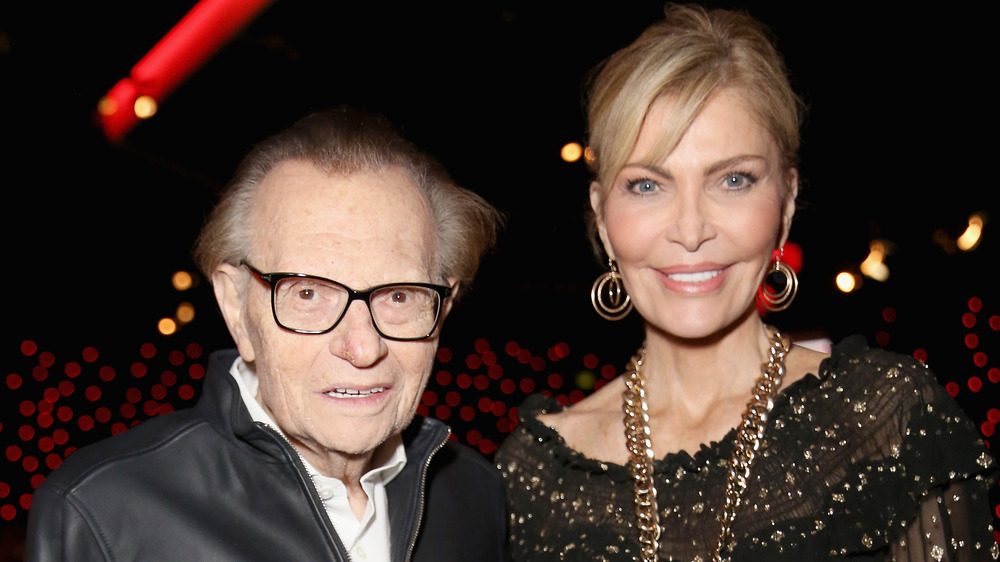 Rachel Murray/Getty Images
In early January 2021, Larry King was hospitalized at Cedars-Sinai Medical Center after testing positive for COVID-19 in late December 2020, per CNBC. The talk show host was later moved out of the ICU, according to USA Today. Although his sixth ex-wife, Julia Alexander, told the New York Post that the broadcaster's cause of death was coronavirus, Larry's wife Shawn King says that wasn't the case.
"It was an infection, it was sepsis," Shawn told Entertainment Tonight in late January 2021. "Well, he was finally ready to go, I will tell you that. You know, he never wanted to go but his sweet little body was just, it had just been hit so many times with so many things and once we heard the word COVID, all of our hearts just sunk. But he beat it ... but it did take its toll and then the unrelated infection finally is what took him, but boy, he was not gonna go down easily."
Shawn also touched on her late husband's previous health complications in his later years. In 2017, the media giant underwent surgery following a lung cancer diagnosis, per US Weekly. "His mind wasn't right, and his body was going, and so that was hard to witness because Larry as we know him is the guy that goes, 'Come on, let's go, you're late, get out of here,'" Shawn said. "It's always, 'You're late.'" 
We send our condolences to Larry King's family at this time.