The Truth About Jane Krakowski's Love Life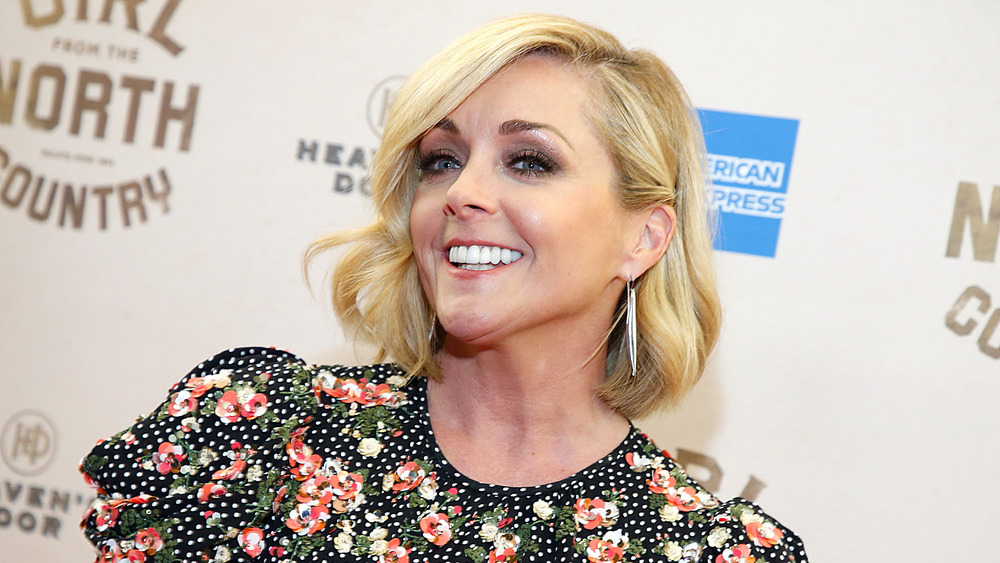 John Lamparski/Getty Images
Jane Krakowski was rumored to have dated the MyPillow guy — now, her beau seems to be a prominent New York based architect. The 30 Rock star is said to be in a very private relationship with David Rockwell, according to a report by Page Six. The founder of the Rockwell Group (a large-scale architecture and design practice with offices in the Big Apple and Madrid) has designed restaurants, offices, and hotel spaces globally, per Forbes. However, Rockwell is also known for designing sets for Broadway shows and movies, which Page Six says is how the pair met. The actress attended Rockwell's 60th birthday at Central Park Zoo in July 2020 and was even snapped cuddling him at Bette Midler's Halloween party the year before.
A source told Page Six in January 2021, "Jane has been dating David Rockwell for a couple of years now, however, very quietly." This comes after Krakowski jokingly shut down allegations last week that she was engaged in a nine-month affair with Mike Lindell, also known as the MyPillow guy. Those close to the 52-year-old actress are reportedly "baffled" by the story, saying "Lindell is absolutely not her type." The insider said, "friends are speculating if the strange story about Jane and the silly MyPillow guy was a game of telephone; maybe somehow Rockwell turned into Lindell in rumor-ville." 
While Krakowski responded to the rumors with tongue firmly in cheek, Lindell has gone to the extreme of suing the publication that broke the story. Here's what they both had to say. 
Jane Krakowski said she's "more likely to date Kermit the Frog" than Mike Lindell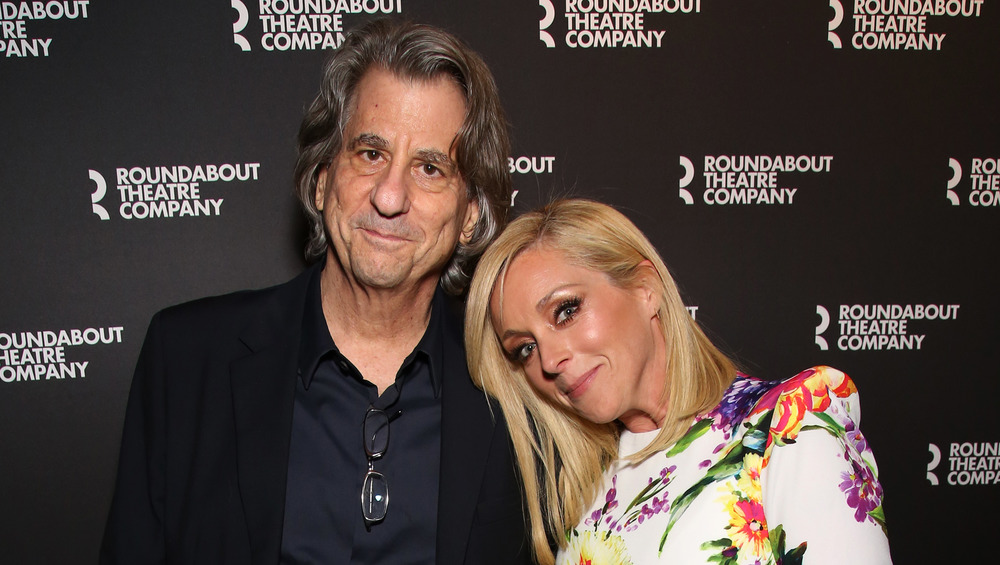 Walter Mcbride/Getty Images
When the Daily Mail alleged a "secret romance" with Mike Lindell, Jane Krakowski not only denied ever meeting the Donald Trump supporter but also hilariously clapped back. Her rep told Page Six, "Jane has never met Mr. Lindell. She is not and has never been in any relationship with him, romantic or otherwise. She is, however, in full fledged fantasy relationships with Brad Pitt, Rege-Jean Page and Kermit the Frog and welcomes any and all coverage on those." 
Lindell, on the other hand, told the Daily Mail, "I have never even heard of Jane Krakowski???" and promptly filed a $75,000 defamation suit against the tabloid, according to E! News. He's also called upon lawyer Charles Harder to handle the case who has previously appeared for Trump during libel actions, per The Hollywood Reporter. In an eight-page complaint supplied by THR, Lindell said the Daily Mail's coverage not only caused him "tremendous harm" professionally but also "significant humiliation and emotional distress." The Daily Mail said he "wooed the actress for close to a year" and "shower[ed] her with gifts and flowers."
Lindell has been married twice and has four children, while Krakowski was previously engaged to British menswear designer Robert Godley, with whom she shares one son. She has yet to respond to Page Six's claims that she's dating David Rockwell (pictured above).