The Real Reason The MyPillow Guy Was Banned From Twitter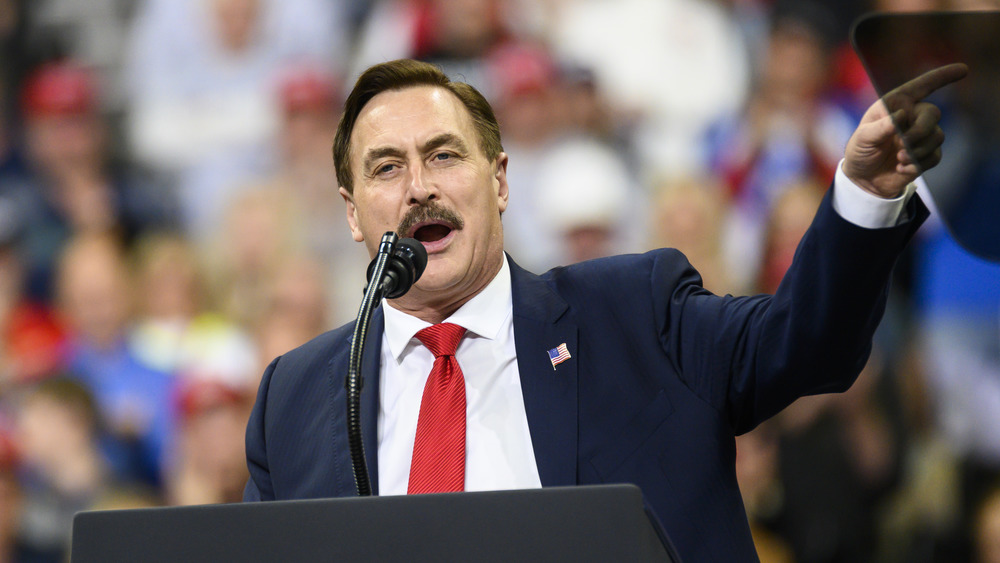 Stephen Maturen/Getty Images
Mike Lindell, also known as the "MyPillow Guy," is the latest right-wing Twitter user to be permanently suspended from the social media site. On Jan. 25, 2020, Twitter spokesperson Lauren Alexander told The New York Times that Lindell's profile was no longer active "due to repeated violations of our Civic Integrity Policy." Ever since the attempted siege of the U.S. Capitol on Jan. 6, 2021, Twitter has toughened its guidelines and consequently suspended more than 70,000 accounts — including Donald Trump's — for spreading conspiracy theories, according to The New York Times.
In a statement posted to Twitter's "Help Center," it says that users "may not use Twitter's services for the purpose of manipulating or interfering in elections or other civic processes." The social media giant explained anyone who posts or shares content which "suppresses participation" or "misleads people" are violating its terms and could be deleted.
Despite Twitter confirming Lindell's suspension, they didn't mention specific tweets that led to his ban. However, The New York Times said he previously shared misinformation about election fraud on social media and even supported the U.S Capitol attack by calling it "very peaceful." Lindell has been one of Trump's most public supporters over the past four years, and often advocated conspiracy theories on behalf of him and his followers.
The MyPillow CEO has supported Trump from day one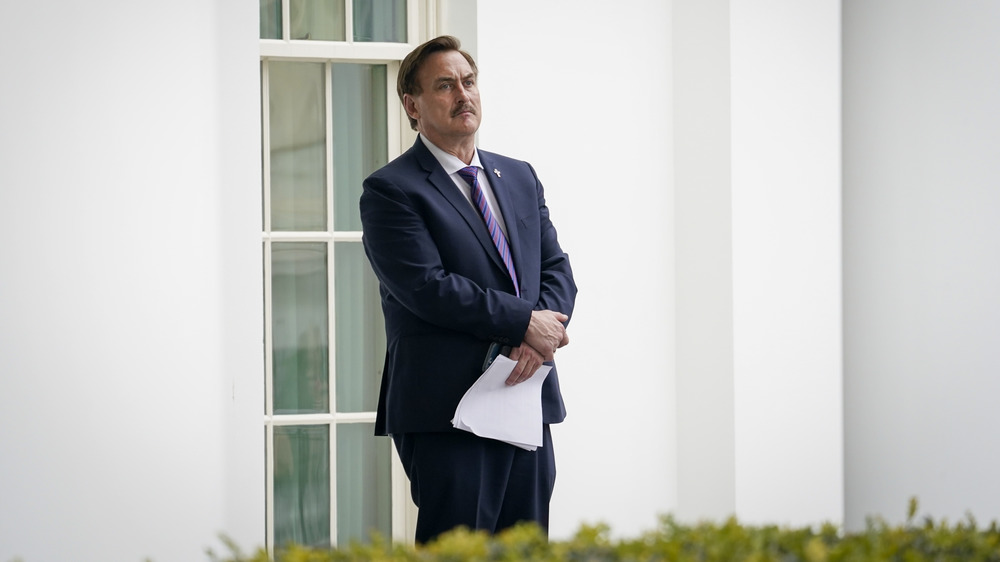 Drew Angerer/Getty Images
In a profile written by The Independent, Mike Lindell is said to have met Donald Trump back in August 2016 when Trump was the Republican presidential candidate. And it didn't take long for Lindell to show his support for the real estate giant, as he became a major donor in his campaign. Following Trump's 2016 presidential win, Lindell said that Trump is "the most amazing president this country has ever seen in history."
When Trump declared fraudulent activity took place after Joe Biden won the election, Lindell backed him and wanted voters in Georgia to be jailed, per The Independent. On the day of the Capitol riots, MyPillow offered a "Fight for Trump" discount code for shoppers, with Lindell even going on television afterwards to say that Trump would "be our president for the next four years," as per the New York Times. And, according to the NYT, he caused even more of a stir on Jan. 15, 2021, when he was photographed outside the White House with papers about the Insurrection Act.
Now Lindell is paying for his slew of controversial actions, as major retailers pull his MyPillow products from their shelves.
Bed, Bath & Beyond and Kohl's have now stopped stocking MyPillow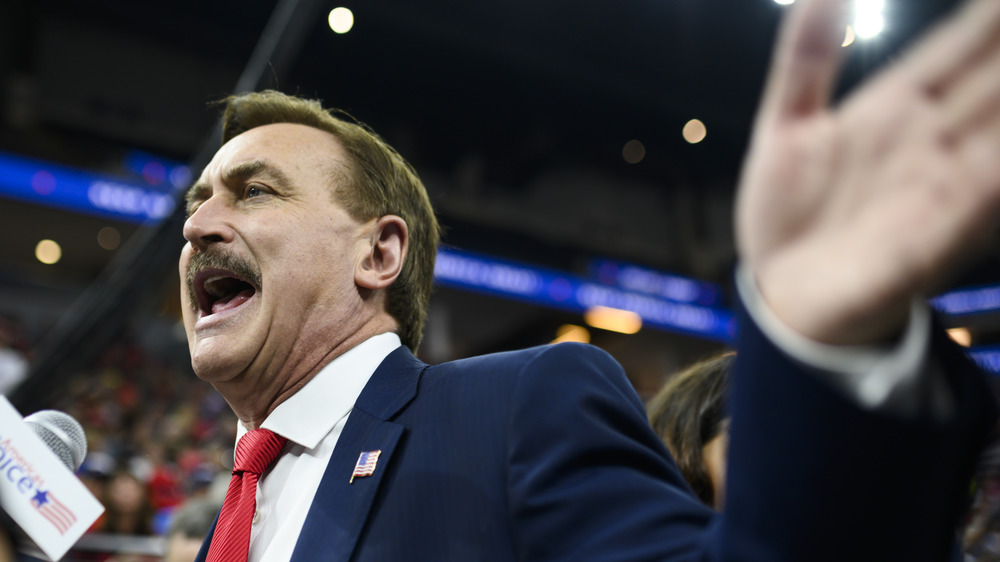 Stephen Maturen/Getty Images
Shortly after Mike Lindell was photographed at the White House with the aforementioned papers, both Bed, Bath & Beyond and Kohl's announced they would be cutting ties with his company. MyPillow, which uses a shredded foam material, has reportedly sold more than 30 million pillows worldwide — but, despite this, the two retailers said they were dropping the brand due to poor sales. Bed Bath & Beyond told The New York Times, "We have been rationalizing our assortment to discontinue a number of underperforming items and brands," while Kohl's said, "There has been decreased customer demand for MyPillow."
Lindell brushed off such profit loss claims and said the discontinuation was likely due to a potential legal threat from voting-technology company Dominion following Lindell's electoral fraud claims. The MyPillow CEO called the business move a result of "cancel culture" and told Business Insider, "they [Bed, Bath & Beyond and Kohl's] were afraid of being boycotted by customers because they live in fear of all these attack groups."
While Lindell may be permanently barred from Twitter with his business likely to suffer, it's likely we won't hear the last of him. As Politico reported, in March 2020, Trump encouraged him to run for Minnesota governor in 2022 — with the CEO later saying he is "99 percent sure" he'll campaign for the role, according to The Independent.