How The Weeknd Really Feels About His Grammy Awards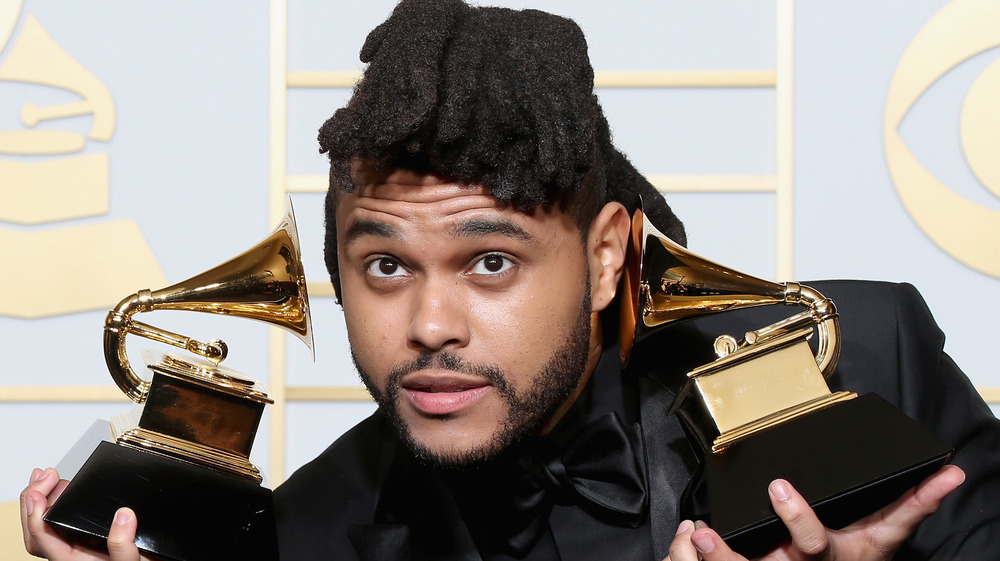 Frederick M. Brown/Getty Images
Over the years, artists like Kanye West have spoken out against the Grammys and how the awards show is "completely out of touch." In November 2020, when the 2021 Grammy Award nominations were revealed, many were shocked to see that The Weekend was completely snubbed. The singer, who released his highly successful album After Hours and the mega-hit "Blinding Lights" was expected to get tons of Grammy nominations. Instead, he was completely shut out and understandably frustrated. The Weeknd called the Grammys "corrupt" and said that he and his fans deserved an explanation. He added via Twitter, "Collaboratively planning a performance for weeks to not being invited? In my opinion zero nominations = you're not invited!"
Several celebrities, including Sir Elton John, sided with The Weeknd. He wrote via Instagram, "In my humble opinion, 'Blinding Lights' [is the] song of the year." At the time, Drake also came to his fellow Canadian's defense and revealed his shock over The Weeknd's lack of nominations. According to Variety, he wrote: "I think we should stop allowing ourselves to be shocked every year by the disconnect between impactful music and these awards and just accept that what once was the highest form of recognition may no longer matter to the artists that exist now and the ones that come after."
Now, The Weeknd has opened up even more. Keep scrolling to find out how The Weeknd really feels about his existing Grammy awards and why he still expects answers from the Recording Academy.
The Weeknd feels very different about winning a Grammy now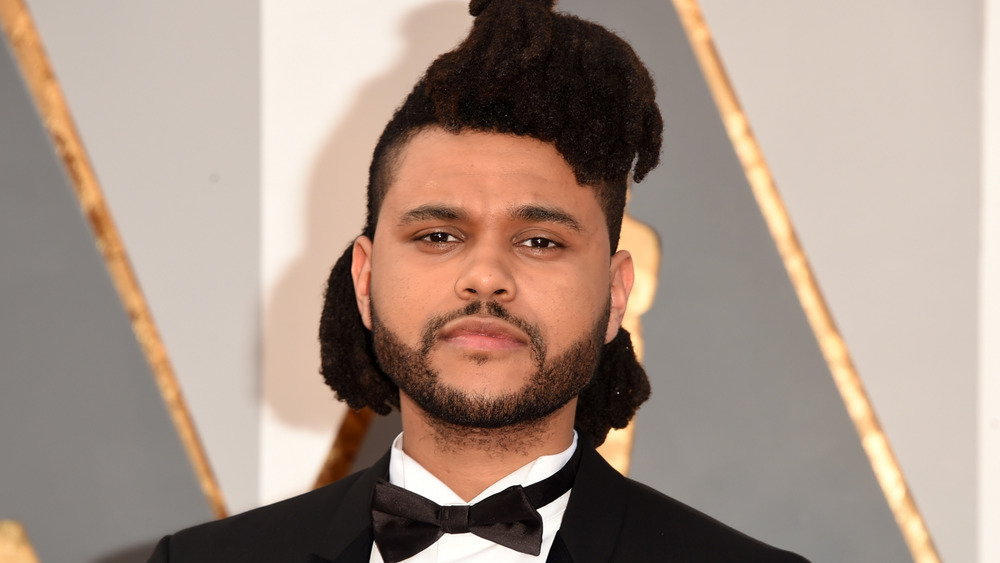 Jason Merritt/term/Getty Images
The Weeknd opened up about being shut out of the 2021 Grammy Award nominations during an interview with Billboard January 2021 cover issue, revealing that although he "doesn't care anymore," the snub felt like an "attack." He explained, "I have three Grammys, which mean nothing to me now, obviously. It's not like, 'Oh, I want the GRAMMY!' It's just that this happened, and I'm down to get in front of the fire, as long as it never happens again." 
The Canadian singer compared the snub to getting sucker-punched because "it just kind of hit me out of nowhere," admitting he felt confused, not sad or mad. "I just wanted answers. Like, 'What happened?' We did everything right, I think," he continued. "I'm not a cocky person. I'm not arrogant. People told me I was going to get nominated. The world told me. Like, 'This is it; this is your year.' We were all very confused."
The Weeknd won his first two Grammys in 2016 for Best R&B Performance for the Fifty Shades of Grey song "Earned It" and Best Urban Contemporary Album for Beauty Behind the Madness. He also took home an award for Best Urban Contemporary Album for the record Starboy in 2018. If more Grammys are in The Weeknd's future, they certainly won't be arriving in 2021.