The Real Meaning Behind 'Blinding Lights' By The Weeknd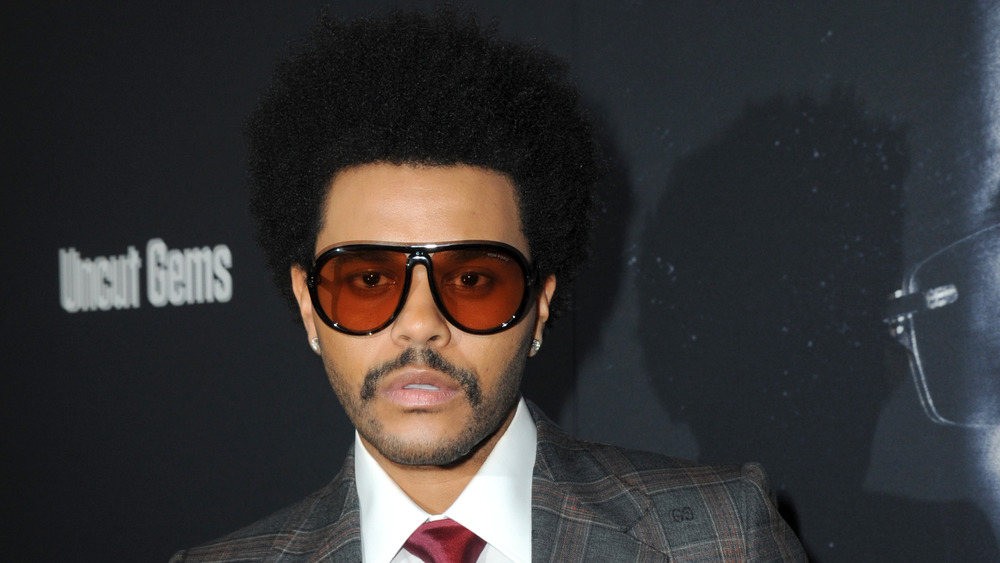 Joshua Blanchard/Getty Images
The Weeknd is one of the biggest superstars in the music industry. From his debut mixtape House Of Balloons to Beauty Behind the Madness, the album which catapulted him to fame, the singer born Abel Tesfaye consistently wows fans with his unique voice and sound. Now, with his most recent effort After Hours, fans and critics alike are once again obsessed with the lyricism, production, and drama behind it. 
In particular, the single "Blinding Lights" has blown up, topping charts and dominating radio waves across the world. Fans can't help but speculate on the lyrics of the song, which seem to point to heartbreak and desire. Given The Weeknd's very public on-and-off relationship with model Bella Hadid, it's easy to see where he may have gotten inspiration for the song. While he may not divulge who the song is specifically about, The Weeknd has given us more insight into the song and what it really means.
Is 'Blinding Lights' about The Weeknd's ex?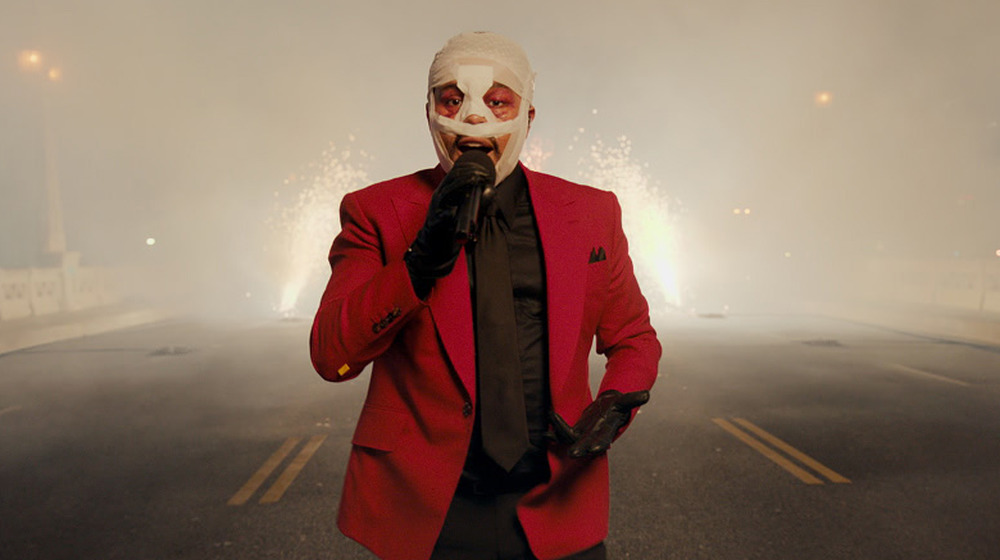 Ama2020/Getty Images
While we may never know if "Blinding Lights" is about Bella Hadid, The Weeknd has offered some insight into the emotion behind the song. "'Blinding Lights' [is about] how you want to see someone at night, and you're intoxicated, and you're driving to this person and you're just blinded by streetlights," the singer told Esquire. "But nothing could stop you from trying to go see that person, because you're so lonely. I don't want to ever promote drunk driving, but that's what the dark undertone is." By looking at the lyrics of the song, it's easy to make sense of his explanation: "I'm blinded by the lights/ No, I can't sleep until I feel your touch."
Though The Weeknd doesn't specify who he's driving to see in "Blinding Lights," it's easy to see why fans are convinced that it's Hadid. The couple started dating in 2015, before breaking up in late 2016, according to People. The Weeknd went on to enjoy a 10-month romance with Selena Gomez but ultimately ended up back with Hadid by 2018, per Us Weekly. The following year, however, the couple broke up once again, seemingly inspiring much of After Hours — especially "Blinding Lights." As the lyrics reflect a lonely person wanting to get back to someone familiar, it's clear to see where Hadid may be a factor in the meaning behind the hit song.