Why The Weeknd's New Music Video Is Turning Heads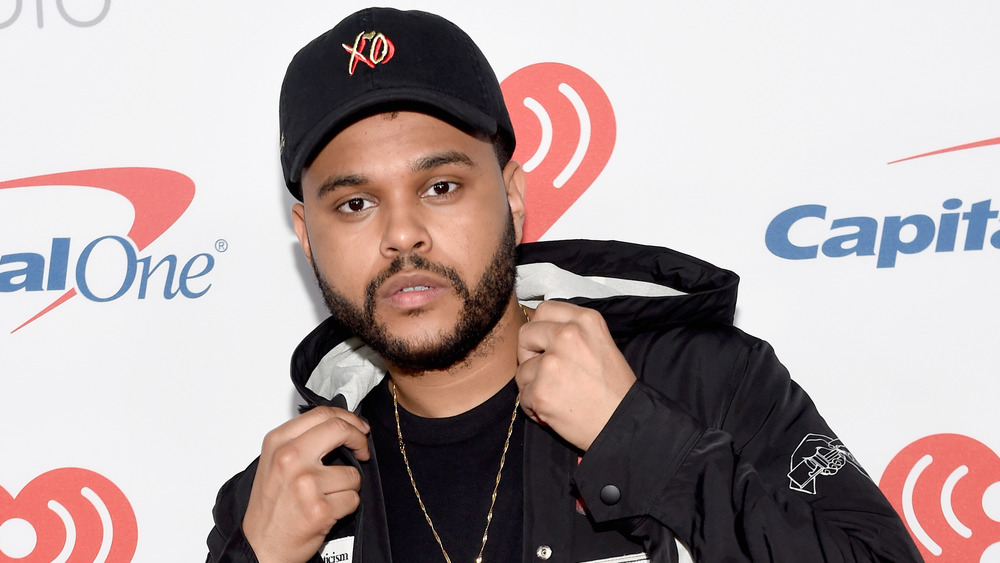 David Becker/Getty Images
If you're a fan of The Weeknd, you're more than likely acquainted with his unconventional artistry when it comes to his music videos. As the "Die For You" crooner explained to CR Men, his plethora of distorted faces is part of his artistic vision for his fourth studio project, After Hours. "I feel confident with where I'm taking this [new] record," he told the publication in March 2020. "There's also a very committed vision and character being portrayed and I get to explore a different side of me that my fans have never seen." In addition to debuting the character for the After Hours era, the sustained "injuries" we see in his videos are also a call to action for drunk driving, per the Beauty Behind The Madness singer's interview with Esquire.
Now that the bandages we've seen The Weeknd sporting at the 2020 award shows are off, fans were shocked to see the singer reveal a face full of creepy prosthetics in the release of his "Save Your Tears" video in early January 2021. Appearing as if he made a trip to the plastic surgeon one too many times, people were relieved to know The Weeknd hasn't made any drastic changes to his face off-camera. However, fans are starting to believe that the Uncut Gems star was taking a dig at his ex-girlfriend Bella Hadid.
Did The Weeknd throw shade at Bella Hadid?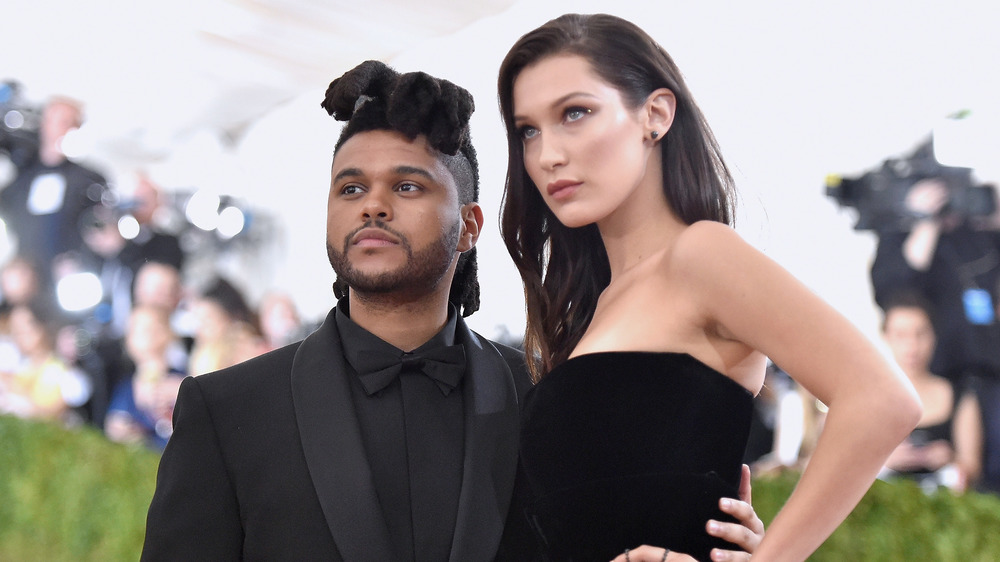 Mike Coppola/Getty Images
Creative expression can be interpreted in many different perspectives, and The Weeknd's music video for "Save Your Tears" leaves a lot of open room for interpretation. Amid the video's release, XO fans have taken the time to pick apart details of the video to find symbolism and subtle references. Aside from fans drawing conclusions that the "Save Your Tears" visual drew inspiration from the Joker, people are also speculating that the singer's extreme plastic surgery look is some subtle shade towards Bella Hadid.
Although the hot-and-cold lovers are still broken up, as of this post, fans can't help but point out the similarities between Hadid's face and The Weeknd's prosthetics. One user shared a side-by-side image of the model and the singer's faces on Twitter, writing, "Is The Weeknd trying to look like Bella Hadid bc I can see it." Another wrote, "The Weeknd is definitely bashing Bella Hadid with the whole plastic surgery themes."
The "Heartless" singer wouldn't be the first to raise speculation about Hadid's alleged plastic surgeries. Following allegations that Hadid and her older sister Gigi Hadid got work done on her face, the younger supermodel sister denied the rumors. "People think I got all this surgery or did this or that. And you know what? We can do a scan of my face, darling," Hadid told InStyle in May 2018. "I'm scared of putting fillers into my lips. I wouldn't want to mess up my face." Yikes. Looks like The Weeknd could be the shady ex after all.