The Real Reason The Weeknd And Selena Gomez Split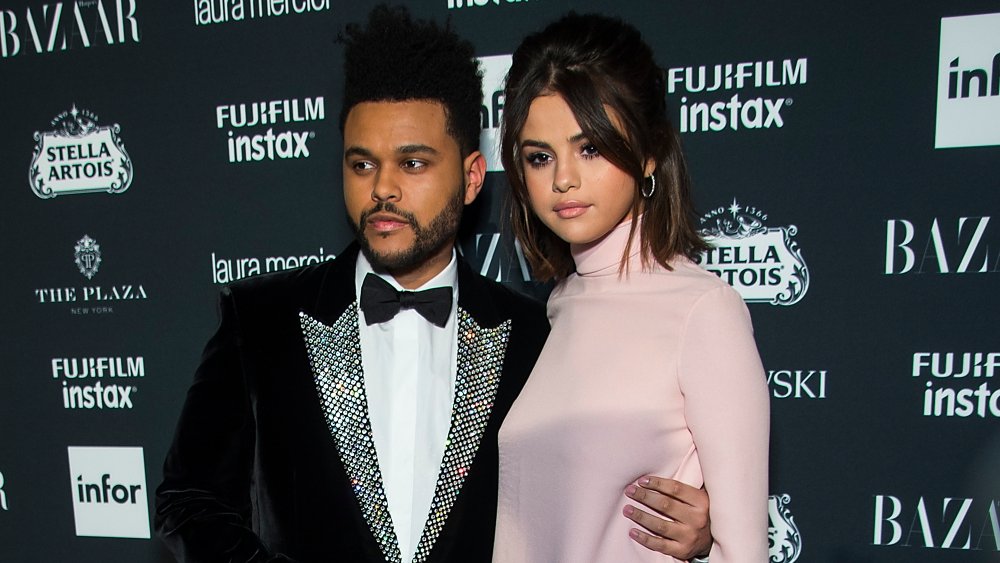 Michael Stewart/Getty Images
The Weeknd and Selena Gomez seemed like the perfect couple when they started dating in January 2017. But after a whirlwind romance of tagging each other on Instagram, being spotted out and about on date nights, and showing public displays of affection on nearly every red carpet they walked together, the couple split just 10 months later. 
That was when People first reported the breakup news, at least, but it's possible they called it quits a little earlier: just days before, Gomez was famously spotted hanging out with her on-and-off boyfriend, Justin Bieber, and The Weeknd reportedly unfollowed Gomez's family, friends, and staff on Instagram. A source cited by the outlet at the time even claimed that Gomez and The Weeknd, whose real name is Abel Tesfaye, had been on the fence about their blossoming romance: "She and Abel have been going back and forth for a few months about their relationship ... It's been hard for them to come to the realization that this is the direction things were heading." 
Thankfully, this former couple reportedly remained in touch after ending things on amicable terms. So what went wrong if things were still good between them? This is the real reason why The Weeknd and Selena Gomez split.
The Weeknd and Selena Gomez split to focus on their work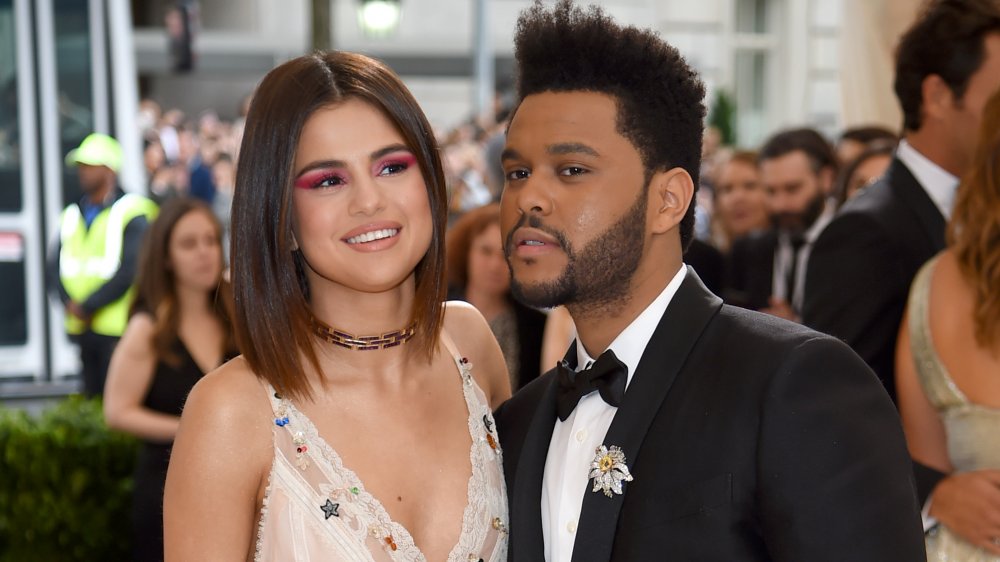 Dimitrios Kambouris/Getty Images
For the 10 months that they dated, it seemed like The Weeknd and Selena Gomez were all but made for each other. But it sounds like these two just weren't on the same page — at least according to multiple sources close to the couple. 
When People first reported that Gomez and The Weeknd had called it quits, an insider claimed that distance and differing work schedules played a huge part in their decision to split: "It's been hard with him being on tour and her shooting in New York. That wasn't easy on them." Even without the world watching a celeb couple's every move, long distance relationships are rarely easy. But according to another source cited by Page Six, The Weeknd just wasn't in the right place for a relationship. "Everyone wants love, but his focus is the business," the insider explained. "He's building a legacy. He's young and successful with money ... Their relationship kind of came out of nowhere."
While the "Back To You" hitmaker would briefly move on with Justin Bieber, focus on her physical and mental health, and release new music of her own, The Weeknd got back together with his ex, Bella Hadid, shortly after. But both on-and-off couples later split, with a source telling Us Weekly in June 2020 that "there's always a possibility that [The Weeknd and Hadid] will get back together down the line." But what about The Weeknd and Gomez? 
Selena Gomez says she and The Weeknd 'ended it as best friends'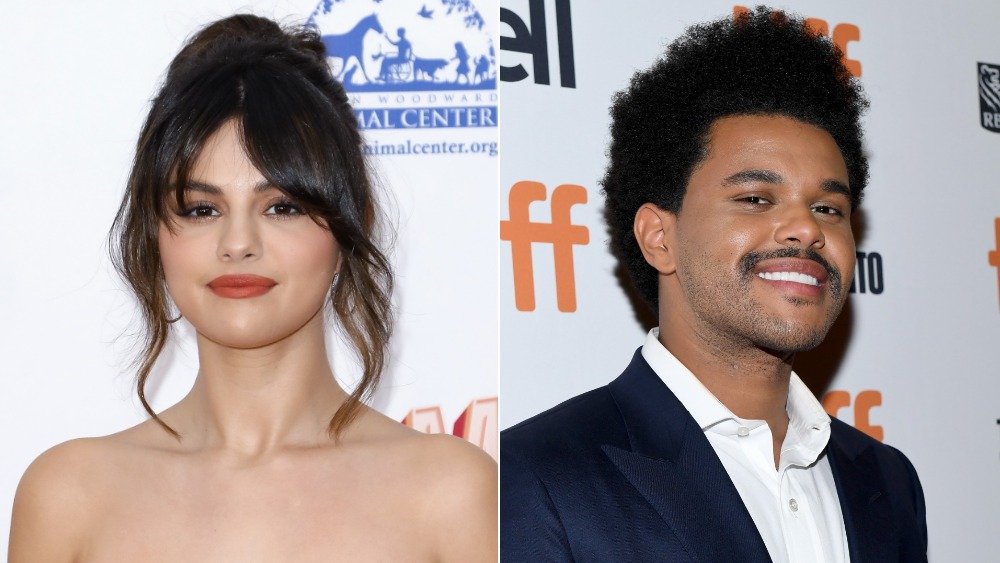 Tibrina Hobson, Gp Images/Getty Images
Although The Weeknd and Selena Gomez broke up to focus on their careers, the pop singer swears that the two remained close. In November 2017, Gomez told Billboard, "Something that I'm really proud of is that there's such a true friendship [between me and The Weeknd]. I truly have never experienced anything like that in my life." She added, "We ended it as best friends, and it was genuinely about encouraging and caring [for each other], and that was pretty remarkable for me." 
While Gomez's April 2020 song, "Souvenir," was rumored to be about this particular ex, The Weeknd previously released a six-track EP, My Dear Melancholy, in 2018 that was largely believed to be about his romance with Gomez — especially given that it was completed in the weeks following their breakup. In August 2020, he opened up about how his relationships have affected his music, saying of the EP to Esquire, "The reason why it was so short is like, I think I just had nothing else to say on this ... whatever. ... It was just like this cathartic piece of art. And yeah, it was short, because that's all I had to say on this situation."
Clearly, Gomez and The Weeknd have appeared to move on from their short-lived romance on positive terms — particularly by Hollywood breakup standards. Who knows? Maybe there's a chance these two might get back together one day, too.