Tracy Wolfson: How Much Is The Sportscaster Worth?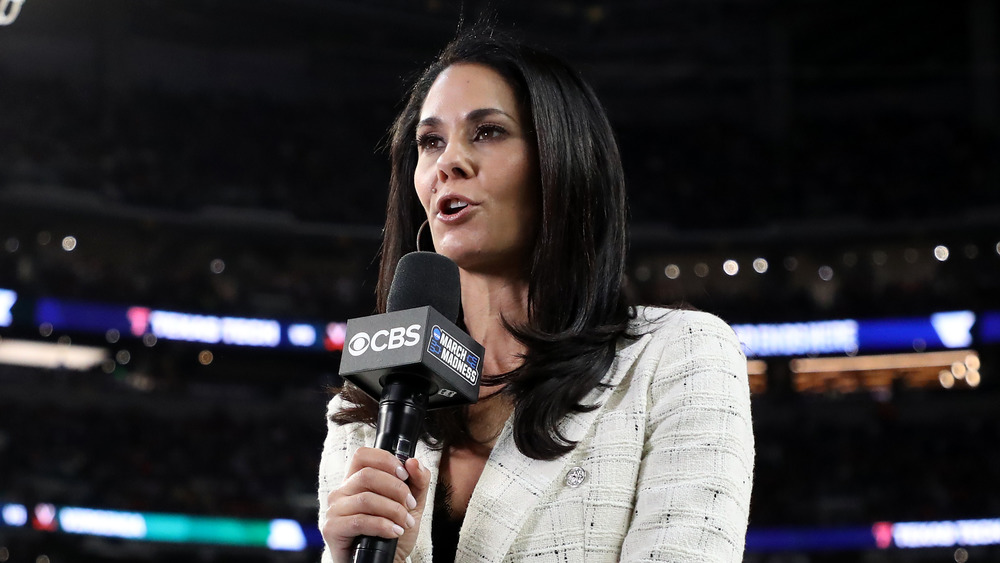 Streeter Lecka/Getty Images
Sportscaster Tracy Wolfson is proving that not only can she hang with the boys, but she can score the most coveted post-game interviews with the most elite athletes, too. Most known for her sideline reporting for CBS Sports, Wolfson has made a name for herself by covering some of the most prestigious games in sports, including the Super Bowl and the US Open, according to her website.
After graduating from the University of Michigan, she worked as a sports anchor for local networks in New Jersey, before she started working for ESPN in 2002. However, she didn't get her big break until she moved to CBS in 2004 and was crowned "Best New Faces of the NCAA" by USA Today. Since being at CBS for 15 years, Wolfson has gone on to do so much more than sideline reporting, including hosting all-female sports broadcast show We Need to Talk, in addition to being an anchor on the CBS Sports Desk.
With her wealth of knowledge and experience in sports journalism, she's proved her fitness in a predominantly male industry, which, of course, has helped her acquire her hefty net worth. Keep scrolling to see just how much Tracy Wolfson is worth.
Tracy Wolfson's big paycheck came with hard work and time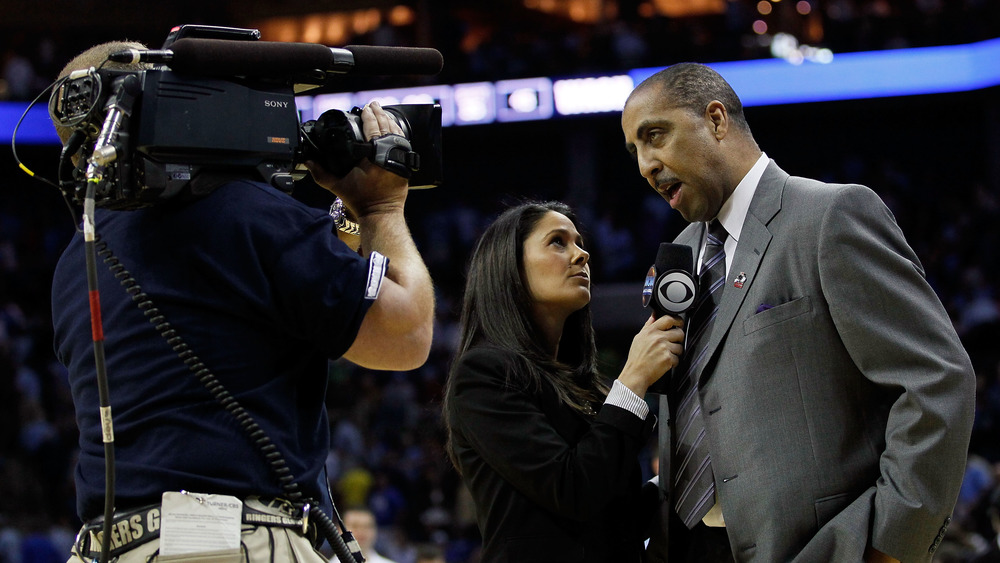 Kevin C. Cox/Getty Images
Anyone who works in journalism knows a six-figure salary is hard to come by unless you are the very best at your craft. Luckily, that was the case for sports broadcaster Tracy Wolfson, who has worked tirelessly to amass her fortune. Known for being a CBS sideline reporter, the salary for such a position ranges from $30,144 to $181,825, according to One World Information. Now that Tracy is at the top of her game, her salary is reportedly around $1 million, making her net worth $5 million as of 2020.
It's unclear what her husband of 19 years, David Reichel, contributes to their joint fortune, but with a salary of $1 million a year, it's safe to say that Wolfson would do just fine as the primary breadwinner. Even though her career has taken her to great heights, Wolfson describes herself on Instagram as a "CBS Sports Lead Reporter, but most importantly MOM to my 3 amazing boys!" While we love seeing the petite brunette asking some of the tallest and largest athletes all the tough questions, she is most beloved for proving a woman can succeed in a male-dominated field and still prioritize her family.