Here's How Much Jared Leto Is Really Worth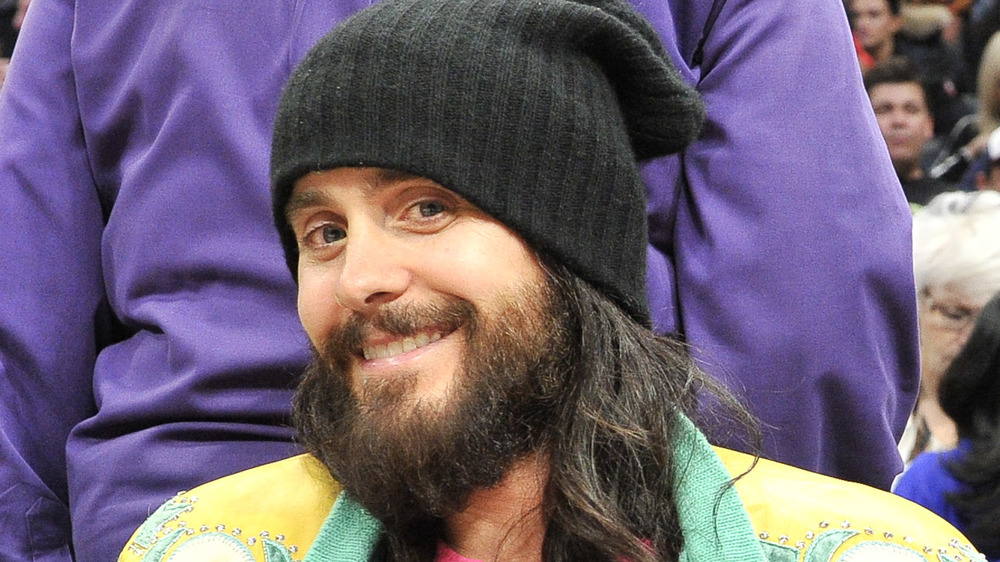 Allen Berezovsky/Getty Images
With all the chatter around the release of The Little Things, due out in theaters and HBO Max on Jan. 29, 2021, fans are itching to know more about the A-list cast, including Denzel Washington, Rami Malek, and Jared Leto, all of which have taken home academy awards. Washington and Malek play a dynamic duo of detectives trying to hunt down a serial killer, and they have their eyes on Leto's character Albert Sparma. Trés interesting! 
Although Leto has played ominous characters before, a la the Joker, he wasn't sure whether he wanted to keep his creepy character streak going or try something else. "I thought I've explored this territory too much, time for new adventures," he said when speaking to Variety during an episode of their Awards Circuit podcast. However, with an all-star cast by his side, he couldn't refuse the offer. "I thought, 'How can I not be a part of this incredible opportunity?' And I'm really glad that I did. Because it was it was an absolute adventure."
Considering Leto was reportedly paid $7 million for his work on "Suicide Squad," we can only imagine how much he made from The Little Things before the box office numbers start rolling in. Keep on scrolling for more details about Leto's net worth.
Jared Leto has flexed his entrepreneurial muscles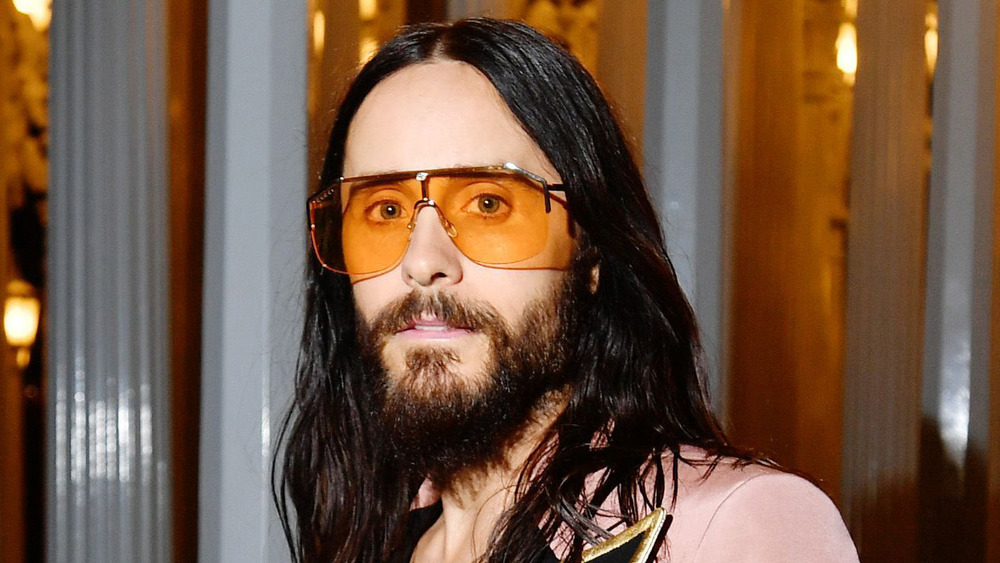 Emma Mcintyre/Getty Images
These days, when we think of Jared Leto, his stellar acting career comes to mind, like his performances in Dallas Buyers Club and Suicide Squad. However, we mustn't forget about his music career. Leto is also the frontman of his band 30 Seconds to Mars, who released their latest and fifth studio album "America" in 2018. In fact, Leto said his music brings him more revenue than his films, but not enough to kick back and relax. "I've never made money from films," he told Billboard in 2015. "It's a challenge to make money from music these days — that's one of the reasons I've been really entrepreneurial."
With the success of his music career, in addition to his several acting roles, which have earned him a bevy of awards, Leto's bank account is looking pretty good. The multi-talented star is worth a whopping $90 million, according to Celebrity Net Worth. Of course, his massive fortune is in part due to his wise investments and other businesses including The Hive, a social media management company, and concert ticket company The One and Only Golden Tickets. Between his creativity and his business savvy skills, Leto is set for life.