Halsey Clears Up Why Her Tour Was Really Canceled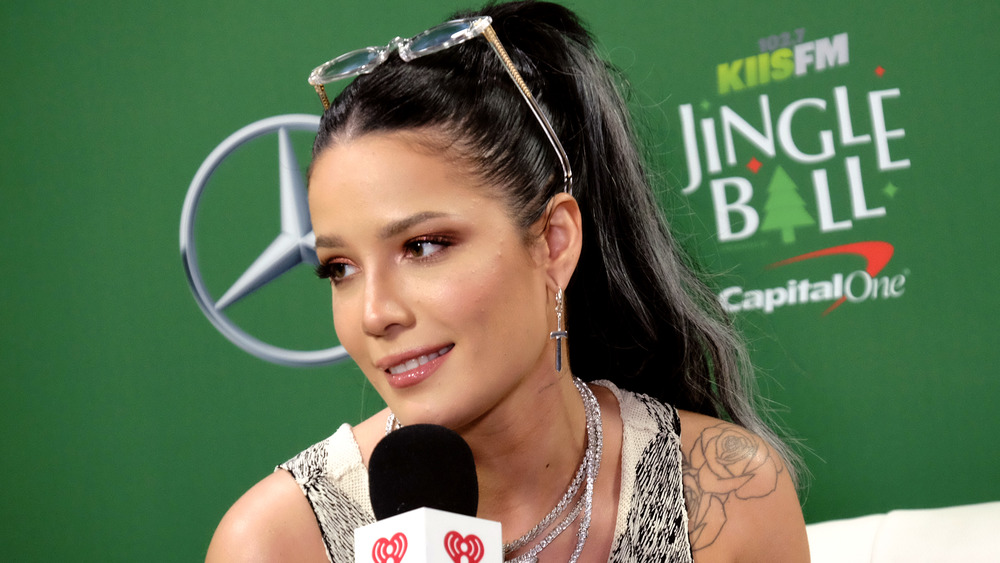 Tommaso Boddi/Getty Images
We may receive a commission on purchases made from links.
Pop star Halsey doesn't sit still for long. In 2020 alone, she released her Manic album, dropped a poetry book, launched a fund to support Black creatives and purchased former One Direction member Liam Payne's estate in Calabasas, Calif. As of this writing, the last move is the most recent, and it turns out there's a special reason Halsey did so: she's pregnant! 
On Jan. 27, 2021, the mom-to-be took to Instagram in a crochet, rainbow bikini-top and unbuttoned jeans to show off her growing baby bump, captioning her post with a baby bottle, a rainbow and an angel baby emoji. The announcement was made all the more poignant by the fact Halsey has been outspoken about her past struggles with fertility and endometriosis, so naturally, fans and fellow A-listers flooded her with well wishes.
But pregnancy isn't the only big news Halsey shared in January 2021. The "Without Me" singer called off her long-postponed Manic World Tour on Jan. 22, 2021, just a few days before the world learned about her impending bundle of joy. Could the two be linked? Let's take a closer look at why Halsey decided to cancel her world tour.
Halsey would have performed her tour pregnant if she could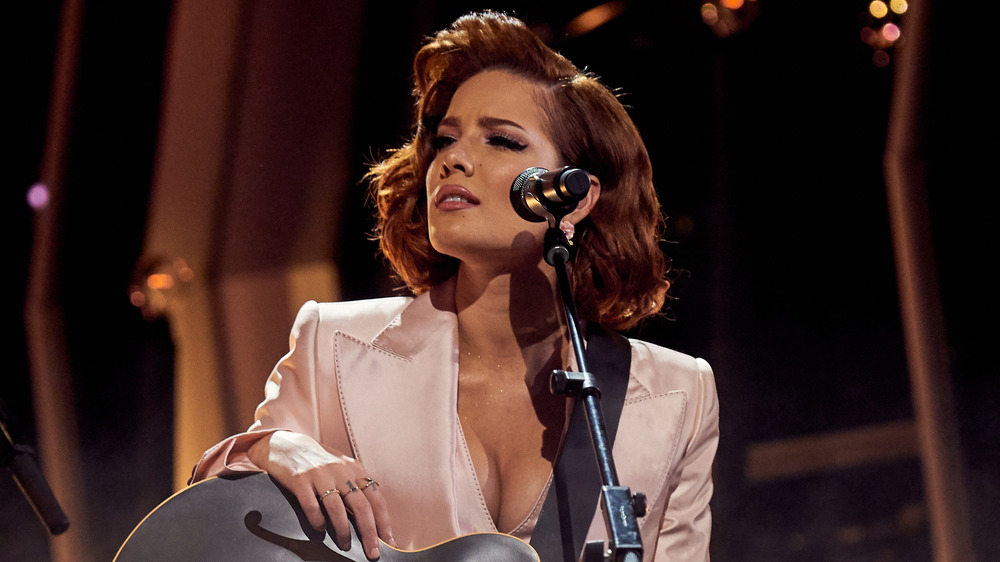 John Shearer/Getty Images
Halsey released Manic in January 2020, and was initially slated to go on tour in June 2020 in support of the album. However, in light of the coronavirus pandemic, the Manic tour was postponed to the summer of 2021. In January 2021, Halsey officially called it off, "citing health and safety concerns due to the ongoing COVID-19 pandemic," per Billboard. While some music festivals and gatherings, like Governors Ball, are tentatively scheduled for fall 2021, this seems optimistic and Halsey seemingly agrees.
"Safety is the priority. I wish things were different," the singer captioned a screenshot that announced the cancellation of the Manic tour. "I love you. Dreaming of seeing your faces again." In her full statement, she added that "there is no guarantee [she'll] be able to tour the currently scheduled dates." Halsey continued, "As much as we wanted to hold out hope that this tour could eventually happen, our priority is now getting your ticket money back to you immediately." 
For anyone wondering whether her pregnancy spurred the tour's cancellation, Halsey made sure to set the record straight. "and just so we're aware, if it wasn't for Covid, I woulda done the tour pregnant," she tweeted on Jan. 29, 2021. Too bad that's not the case. We have no doubt Halsey and her baby bump would have offered up a glowing performance.