Why Fans Are Shocked Over Kylie Jenner's Face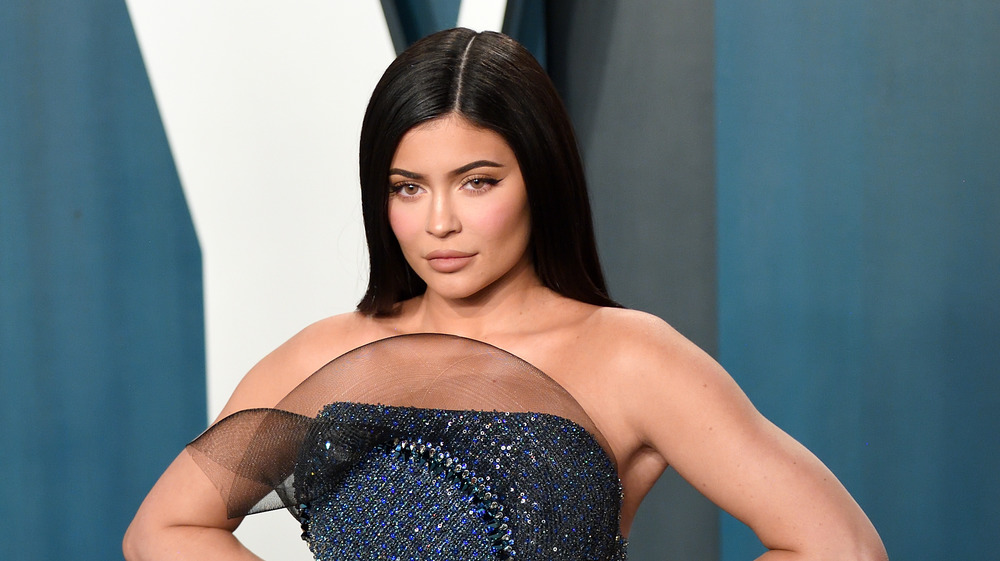 Karwai Tang/Getty Images
Well, it's the end of an era. After 14 years, Keeping up with the Kardashians is on to its final season. A trailer for season 20 of the hit E! reality show provided a glimpse of what we can expect: a whole lot of tears, reminiscing, and Kylie Jenner looking... not quite herself.
Talk and rumors about plastic surgery and excess fillers have long followed the youngest of the clan, who has admitted to having fillers but says she would never go under the knife, according to The Daily Mail. Her luscious, artificially plumped lips even helped her launch Kylie Cosmetics, which has made Jenner a billionaire; she had the lip fillers removed in 2018, per People.
That doesn't seem like it was the end of her using fillers to change her face — at least, that's what fans are speculating after having seen the trailer for the final season. Let's take a look at what's got people talking about Kylie Jenner's face all over again.
Kylie Jenner appears to look older in the trailer for KUWTK
In the trailer, Kylie Jenner can be seen talking directly to the camera alongside her sister Kendall Jenner as well as walking straight at the camera in an animal print outfit. In these scenes, her face certainly looks enhanced, but not considerably more enhanced than we've seen recently.
But one scene in particular, when we see Jenner smiling and laughing with her head turned partially to the side, seems to be the focus of much attention. Viewers couldn't help but notice that Jenner's cheeks seem unusually large, her chin looks extra-sculpted, and her eyes are somewhat hidden behind those grinning cheeks. Overall, she looks older than her years.
People on Twitter felt much the same. One user tweeted: "I wasn't super shocked because often when people get plastic surgery young they look way older. Like Kylie Jenner looks in her late 30s." Another tweeter renamed the reality star: "Kylie— I'll change my face every year— Jenner."
Regardless, it seems that critics and fans alike will be tuning in to the final season to see how things wrap up for this polarizing family.