Things You May Have Missed In Justin Bieber's Anyone Video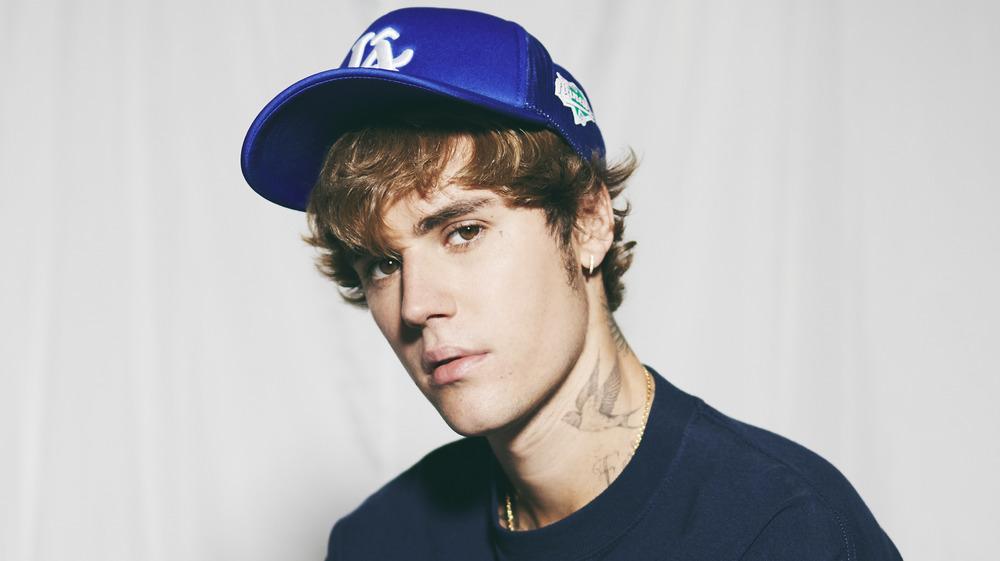 Mike Rosenthal/Getty Images
Justin Bieber started off 2021 by releasing the music video for his song "Anyone" following his New Year's Eve livestream concert. "I can't think of a better way to close out 2020 and kick off 2021 than celebrating with my fans all over the world and sharing this new music with them," he said in a statement, per People. "Music has gotten us all through so much this year, and for me personally it's been healing and transformative."
Bieber has been open about the healing journey on which he embarked following a line of head-turning incidents in the mid 2010s. He reflected on that time period in his life in a Jan. 24, 2021 post to Instagram, which marked the seventh anniversary of his DUI. "Not proud of where I was at in my life," he wrote before going on about the hard times he faced. "All this to say God has brought me a long way. From then til now I do realize something.. God was as close to me then as he is right now," he continued.
"Anyone" is assumed to appear on Bieber's upcoming six album, which he confirmed is in progress. The singer surprised fans by releasing a new "On The Road" version of the video for the single on Jan. 28, 2021, which features vintage-style videos of Hailey Baldwin looking like the model she is. While the "Anyone" video is pretty straight forward, there are some things you might have missed.
Justin Bieber's Anyone video spotlights Hailey Baldwin
Justin Bieber's "Anyone" is all about his love for wife Hailey Baldwin, and the new video proves that. The model is seen throughout the video, cozying up to Bieber and enjoying their travels together through black and white shots meant to resemble an old home video. (Both Baldwin and Bieber have frequently shared shots from their vacations on Instagram, so it would make sense if some of these clips are from those trips.) 
Bieber is rarely spotted in the video, besides a few glimpses of him embracing Baldwin. One shot in particular is extra steamy, showing Bieber holding his wife with his pants sagging low and revealing his Calvin Klein underwear.
Bieber previously described "Anyone" as a "a special, hopeful, anthemic song" (per People), and it's clear why it's so special to him. As viewers watch Baldwin look effortlessly beautiful as she explores nature or wades in a pool, Bieber is heard professing his love for her. "Forever's not enough time to love you the way that I want," he sings, admitting if he can't have Baldwin, he doesn't want "anyone."
Bieber has previously admitted how much Baldwin has helped him find himself and his confidence again. Baldwin, in response, has been honest that her marriage to Bieber is wonderful, but isn't perfect. "We're committed to growing together and supporting each other," she told Vogue in 2019. "... At the end of the day, too, he's my best friend."