Inside Casey Anthony's Life Now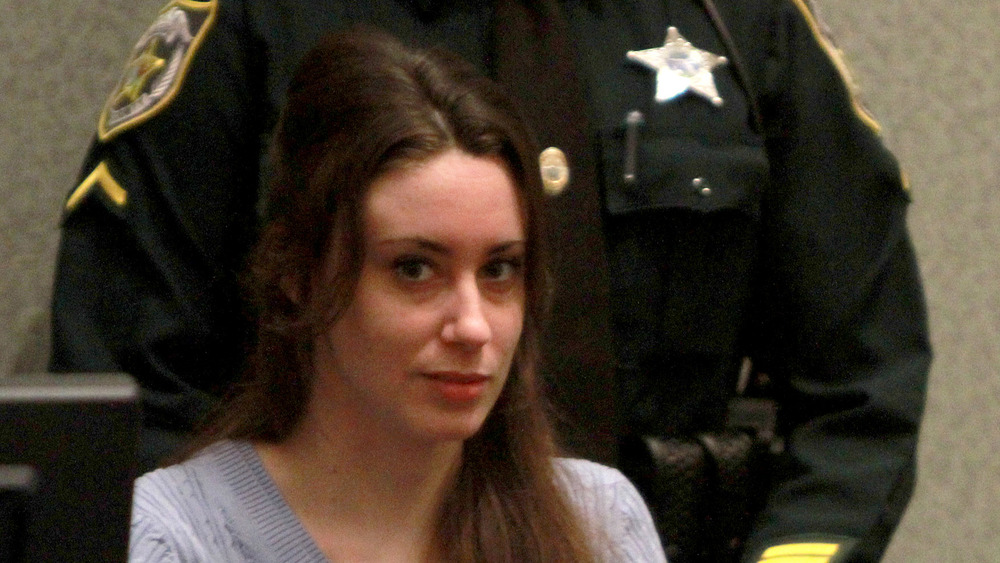 Pool/Getty Images
Almost ten years after Casey Anthony was found not guilty in the murder of her daughter, two-year-old Caylee Anthony, a source close to the 34-year-old confirmed, in an exclusive with People, that Anthony filed paperwork in her home state of Florida with the intention of starting a service relating to the legal field in December 2020. 
While she was ultimately acquitted of first-degree murder in 2011, many believe Anthony was indeed guilty of murdering her daughter, and that the failure to convict her for the crime was a miscarriage of justice. (She was, however, convicted of four counts of lying to police authorities, per People.) What added to the suspicion of Anthony's guilt by the public at large was Anthony's failure to report her daughter Caylee missing, which Anthony then claimed Caylee to be. Notably, a missing persons report was finally filed by Anthony's mother, Cindy, 31 days after Caylee purportedly disappeared. Adding fuel to the fire was the discovery of Caylee's body within half a mile from her home.
Though the trial (and Anthony's subsequent acquittal) occurred nearly a decade ago, the person once deemed "the most hated woman in America" is the subject of attention all over again, this time with some plans that might raise everyone's collective hackles. So what is Anthony's next move? Read on after the jump to find out. 
Casey Anthony plans to start a consultancy group for people 'facing serious legal charges'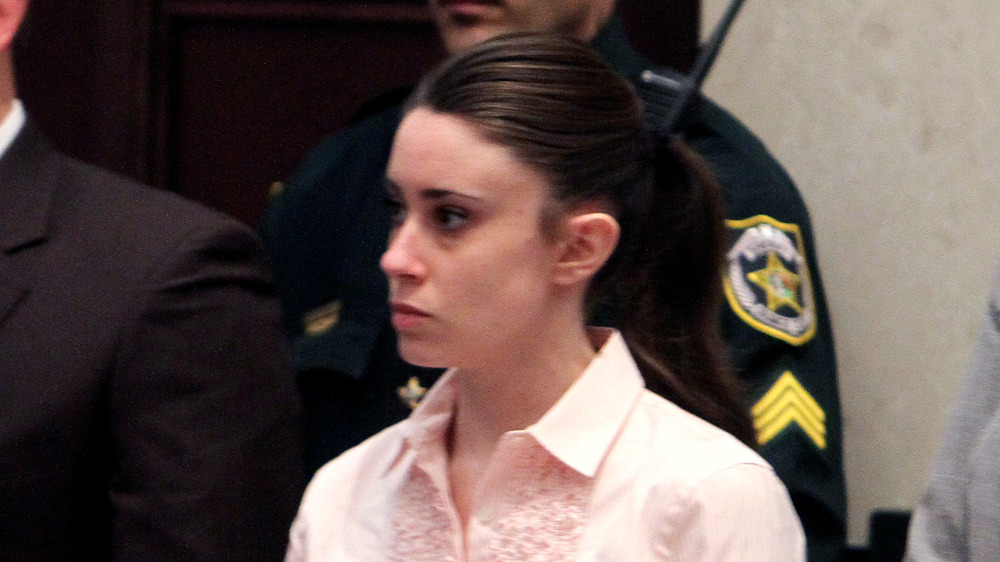 Pool/Getty Images
As People reported in January 2021, a source purportedly to Casey Anthony disclosed exclusively to the magazine that Casey Anthony filed paperwork to launch a service for people who are facing serious legal issues. Anthony also identified herself as a registered agent in the documents, per a December 2020 report also published by People. 
As the magazine pointed out, the business address listed is actually the home of Patrick McKenna, who served as the lead investigator for Anthony's legal team at her 2011 trial. People speculated that this could be due to the fact that this is because Anthony is technically a convicted felon (though her conviction was for lying to police officers and not for the charges of first-degree murder), making her ineligible herself to become a state-licensed investigator. 
The source also stated that the purpose of Anthony's venture has nothing to do with the death of her daughter Caylee, and that "she's not starting a company to get answers" related to her disappearance or alleged murder.  "She knows what it's like to be accused of something that she didn't do," the anonymous insider added. "She wants to help other wrongfully accused people, especially women, and help them get justice." And while, per the source, Anthony hopes the enterprise will "change how people see her," there's a chance that her attempt to capitalize off her notoreity will instead spark another backlash.
Casey Anthony's future plans might draw comparisons to a convicted criminal Jodi Arias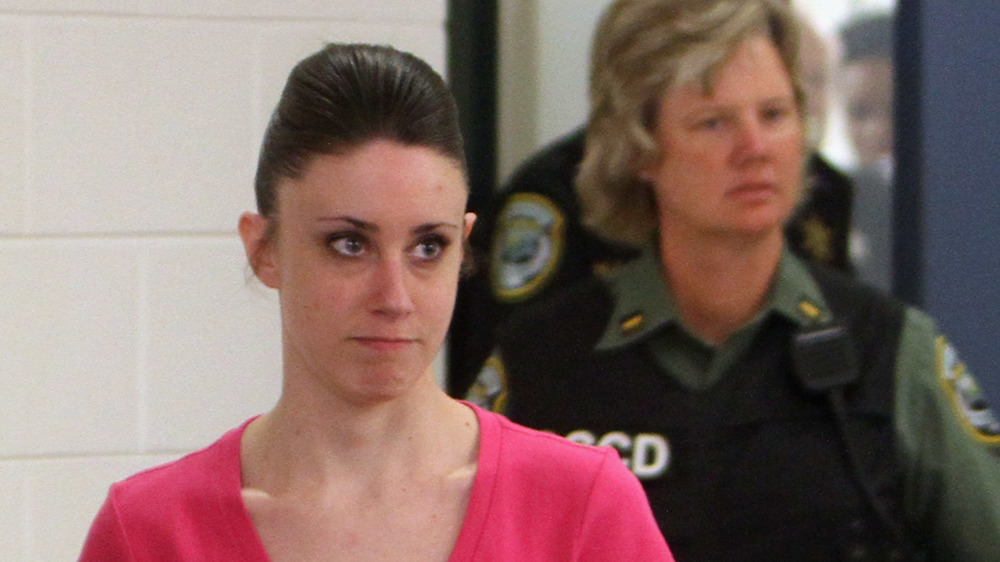 Pool/Getty Images
Casey Anthony's purported plans might draw comparisons to convicted murderer Jodi Arias. At the time of her sentencing hearing in 2013, Arias presented a t-shirt she designed herself while behind bars featuring the word "survivor" emblazoned across the front — an allusion to one of Arias' (many) stories she presented in defense of murdering her ex-boyfriend, Travis Alexander, who she claimed perpetrated intimate partner violence against her. At the time, Arias claimed that proceeds from revenue generated by the t-shirt, which she intended to sell online, would entirely be donated to a women's shelter that also did advocacy work for victims of domestic abuse, per HuffPost.
The defense that produced the t-shirt — that Arias killed Alexander in self-defense — was ultimately dismissed by the jury who found her guilty and was generally viewed by most as wildly unsubstantiated. The overwhelming evidence instead suggested that Arias had thoroughly planned the murder weeks before the tragic event took place.
Additionally, the press linking both Anthony and Arias is not unprecedented. This is mainly due to the fact that Anthony and Arias' respected trials were widely reported around the same time, and both drew comparisons to each other in the media. The nature of their crimes and the overwhelming public perception of their guilt, as well as the fact that they were both women, also led to these comparisons.