Why Lisa Rinna And Vicki Gunvalson Are Feuding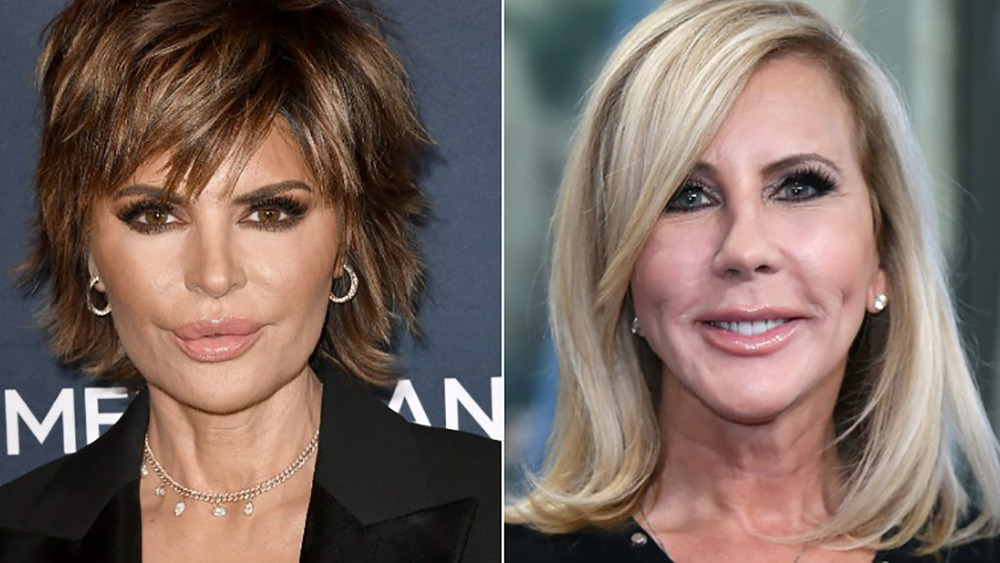 Frazer Harrison, David Livingston/Getty Images
It seems not everything is sunny in Southern California among Bravo stars. Real Housewives of Orange County OG Vicki Gunvalson has a new feud with Real Housewives of Beverly Hills fan-favorite Lisa Rinna, and let's just say these Los Angeles ladies aren't looking to make up anytime soon. 
Audiences know that some Housewives franchises are faker than their stars' plastic surgery, but the RHOC and RHOBH rivalry has proven to last more than any lip filler. From BravoCon discussions over whether RHOC should be credited by kicking off the Housewives phenomenon — or if RHOBH ally Real Housewives of New York truly deserves the honor of popularizing the franchise — it's clear these women are passionate about proving their worth to reality TV. 
So when Vicki vented on the podcast, Behind the Velvet Rope with David Yontef on Jan. 21, 2021, it was just reopening a decade-old wound for Bravo lovers. Keep scrolling to find out what exactly Vicki had to say about her fellow Housewives and how Lisa reacted! 
Lisa Rinna is over Vicki Gunvalson's drama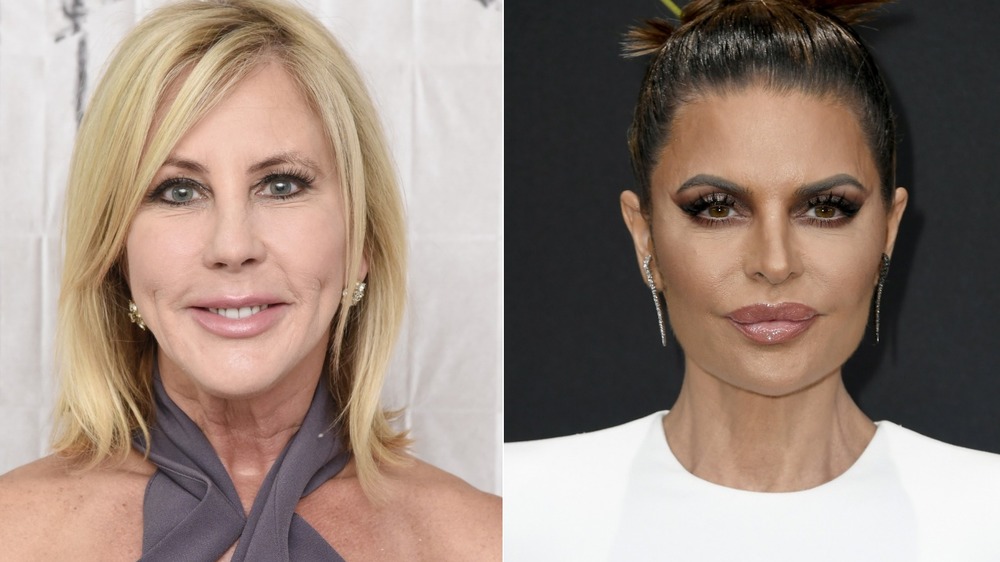 Matthew Eisman, Frazer Harrison/Getty Images
Famed soap opera star Lisa Rinna is known for being a self-described Hollywood hustler. She's solidified her spot as an A-Lister, and constantly is working — whether on a movie set or selling her clothing brand on QVC. Let's put it this way: Lisa was a household name before Bravo's Housewives came calling. 
Vicki Gunvalson, not so much. Even though she may be worth a lot, Vicki was a stranger to the spotlight before Real Housewives of Orange County. No wonder she demands to have the last word about RHOC fame! After Vicki believed other Bravo stars snubbed her at an event, she dissed them right back. "They wouldn't have a job if it wasn't for me starting this damn thing," Vicki quipped during the Behind the Velvet Rope with David Yontef podcast. She went on to specifically name Lisa as offending her by labeling her "Orange County." The kicker? Vicki announced she was leaving RHOC in January 2020 after 14 years on the show, telling fans she will "always be the OG of the OC." Lisa took to social media to subtly clap back. In side-by-side Instagram photos of herself decades apart, Lisa captioned, "Before Vicki / After Vicki." New Housewife (and Paris Hilton's mother!) Kathy Hilton commented with a slew of clapping emojis.
With many celebrities ranging from Kris Jenner to Selling Sunset's Christine Quinn reportedly clamoring to be on RHOBH, it's clear which franchise came out on top — with or without Vicki.