The Selling Sunset Star That Wants To Join Real Housewives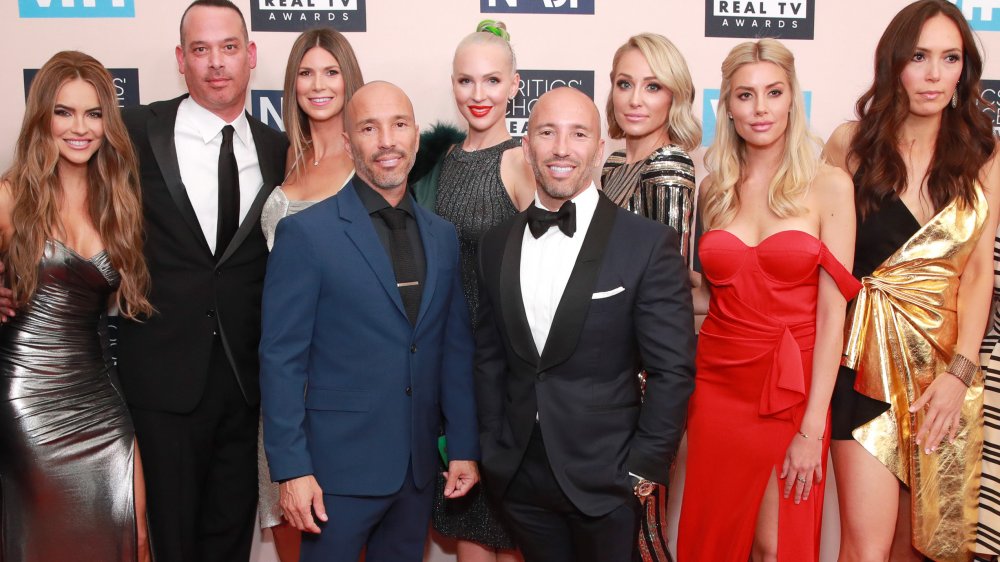 Rich Fury/Getty Images
If Real Housewives and Million Dollar Listing had a love child, it would be Selling Sunset. While the Netflix reality series has the impressive California real estate and intra-industry competition that fans get to see on Million Dollar Listing Los Angeles, the agents bring the glamour and shade that the Real Housewives cast members are famous for. 
The one thing that Selling Sunset has over those two shows is the ability to stream entire seasons in one sitting. However, content-wise, Selling Sunset is the perfect show for anyone who is all caught up on Real Housewives and needs to add another show to the roster. It may also be the training camp for future Real Housewives cast members, or, at least, that's what one Selling Sunset star is hoping for.
In May 2020, Christine Quinn told Page Six, "This quarantine, I'm telling you really turned a h* into a housewife because I find myself going on Williams Sonoma. I got a bread maker, I got a pasta maker." She added, "I'm really relating more and more to these ladies every day and I'm loving it." And by "these ladies," she meant the Real Housewives of Beverly Hills cast members. Specifically, Christine predicted that she would get along best with Erika Girardi and Dorit Kemsley if she joined the cast. That being said, faithful viewers know RHOBH is built on controversy, which she also anticipates. She has even predicted who she'd have the most drama with. Andy Cohen, are you listening?
Christine Quinn dissed Teddi Mellencamp and Sutton Stracke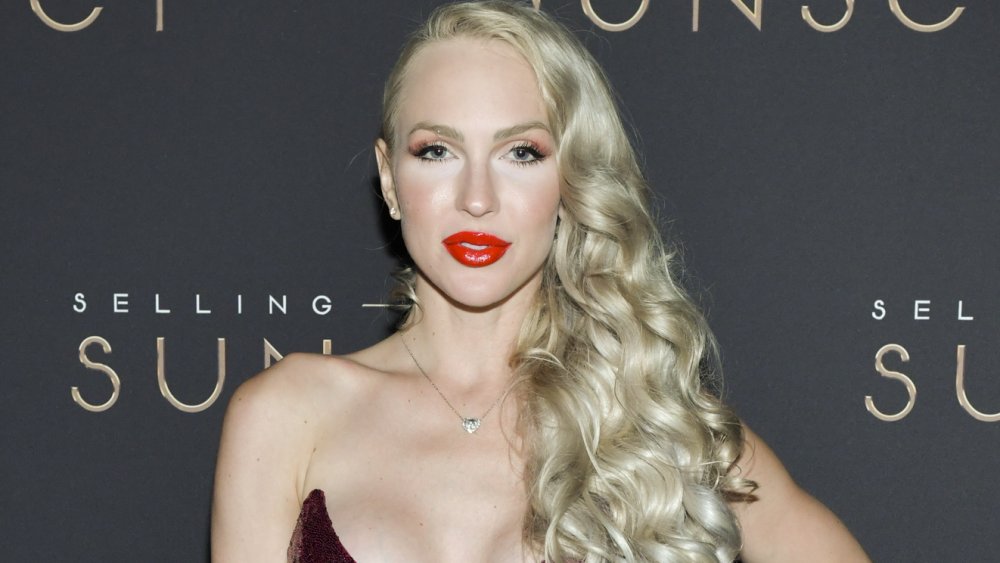 Rodin Eckenroth/Getty Images
Christine Quinn shared her Real Housewives of Beverly Hills opinions with Page Six in May 2020, saying, "Sutton [Stracke] does subtle things sometimes where, you know, she loves her interview bites." However, that's not enough for Christine. Christine is bothered by Sutton because she "loves to talk s**t in interviews but then when it comes to the other girls, she's a little scared to speak her mind. But I do love her interview bites so much." Christine also wishes that Teddi Mellencamp would "be a little stronger."
Aside from sharing her suggestions for improvement with a side of shade, Christine doled out some compliments for Erika Girardi and Dorit Kemsley's glam squads. The newlywed recalled, "Erika Jayne started slaying from the beginning, right?" She continued, "And then I feel like Dorit kind of started coming for her throne so Erika started playing her fashion a little more streetwear, which I love because she's, like, going to show — she's like, 'Listen. I can be fabulous. I can also be Mrs. Girardi.' And I love that about her ... Dorit has really, really, really been doing a great job this season."
During a May 2020 interview, Kate Casey described Christine's style as "if Erika Jayne and Christina Aguilera had a baby," which prompted Christine to say, "Oh my god. I am so flattered by that comment. I wish. I take that as a compliment. That's the best thing I've heard in weeks, years."
Christine Quinn dreams of being on 'Real Housewives of Beverly Hills'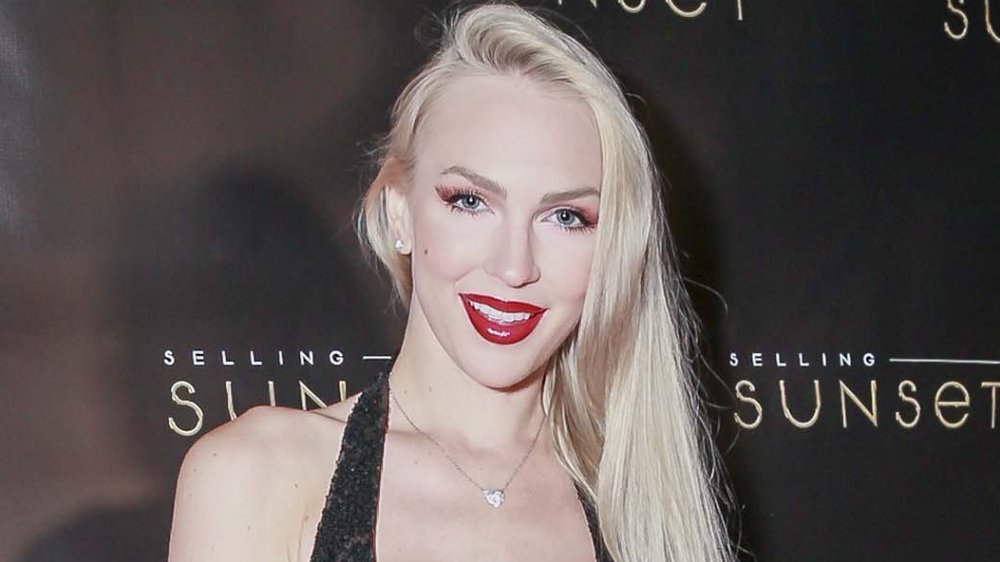 Rochelle Brodin/Getty Images
"I feel like if you ever got sick of doing real estate, you would make a perfect Housewife or perfect party planner," Real Housewives of Beverly Hills alum Brandi Glanville told Christine Quinn during an August 2020 episode of her podcast, Brandi Glanville Unfiltered. The Selling Sunset star admitted, "The party planning, I absolutely love, but, honestly, that's a full-time gig. I would just rather be a Housewife. I would love to be a Housewife." She admitted, "That's actually my dream."
However, she doesn't think that it's going to happen in the near future. Christine told Brandi, "I feel like I'm too young now, and I know Erika [Jayne] and Dorit [Kemsley] are like very similar to me, so, obviously, I think that's a conversation that would happen like a few years down the line, but I would die to be on Housewives." 
Christine slammed Season 10 of the reality show as "kind of a snooze," clarifying that she wasn't referring to the "main storyline," which revolved around Brandi's claims that she hooked up with Denise Richards, who quit the show. Christine said she was annoyed because "everyone is really careful about what they say." 
Christine seemingly has no problem saying what she really thinks and as Brandi said, she's "really rich and really fashionable and [she's] sassy." Christine told Brandi, "I just want to be myself and be on television, is that so much to ask?" Not at all, in fact, that might be exactly what Real Housewives of Beverly Hills needs in a cast member.