Cicely Tyson's Last Interview Before Her Death Is Heartbreaking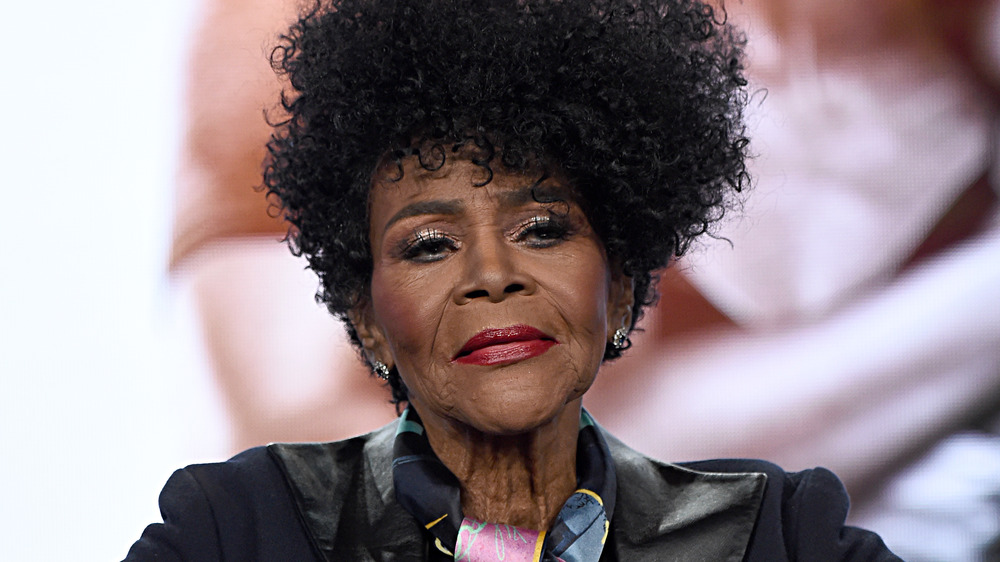 Amanda Edwards/Getty Images
Prior to Cicely Tyson's heartbreaking death on Jan. 28, 2021, the iconic actress, known for her roles in films like Sounder and The Autobiography of Miss Jane Pittman, was on a press tour for her memoir, Just as I Am. The memoir was released two days before Tyson's death and spoke of her experiences as an actress on "the stage and screen for six decades" as per Harper Collins Publishing. 
Tyson built a legacy through her work, inspiring generations of actors who came after her by portraying characters that were strong, independent, and uncompromising. Her relentlessness in shattering glass ceilings more than justified the awards and nominations she received, including an Honorary Oscar in 2019, making her the first Black woman to receive such an honor (via Harper's Bazaar).
Although audiences were aware of Tyson's remarkable career, the late actress revealed more about her upbringing and acting philosophy in a pre-taped interview on Live With Kelly and Ryan one day before she died. Read on to see what Tyson had to say about her life and career in her final interview.
Cicely Tyson's success was predicted as a baby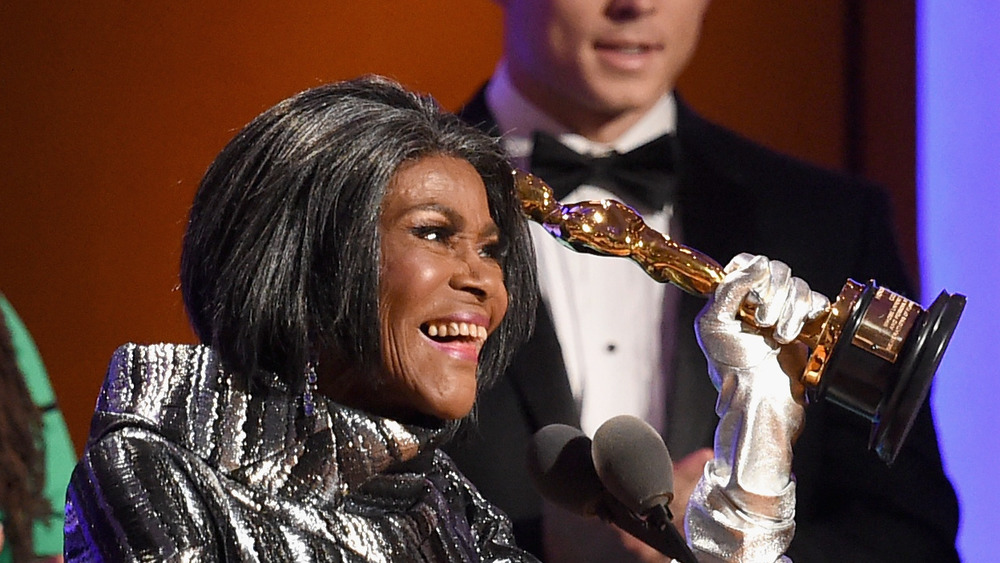 Kevin Winter/Getty Images
Before Cicely Tyson delved into the contents of her memoir on Live With Kelly and Ryan, she began the interview with a story about how a stranger predicted her success when she was a baby. "This woman stopped [my mother] and started playing with me, and turned to my mother and said: 'Take care of this child. She has a sixth sense. She's going to make you very proud one day. She will take care of you in your old age,'" Tyson told Kelly Ripa and Ryan Seacrest (via Entertainment Weekly).
Tyson went on to say that her shyness molded her observant personality, and said (via TV Line) "I listened and I learned why people said and did the things that they did." She also looked back on her decades-long career and said that she never thought she'd be nominated for an Oscar and was happy to just attend. "...I used to watch the event every year," Tyson explained. "One night, I watched it and I said, 'I'm going to sit in that front row one day.' And I ended up doing that for the role of Rebecca in Sounder," a role for which she was nominated for Best Actress in 1973, according to NBC News.
Cicely Tyson worked not for money, but to create change in Hollywood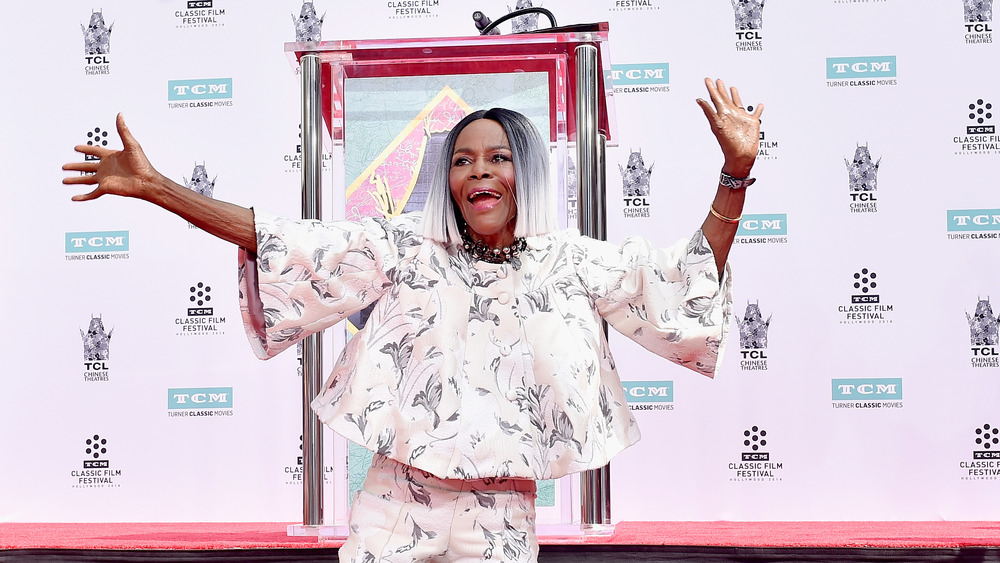 Stefanie Keenan/Getty Images
Other remarkable qualities of Cicely Tyson were her advocacy for more diversity in Hollywood and her commitment to playing roles that smashed racial stereotypes. She was not in it for the money, as she told the hosts of Live With Kelly and Ryan (via TV Line). "I have been an actress my whole career who's never been paid any money, because I never really worked for money," Tyson said. "I've worked because there were certain issues that I wish were addressed about myself and my race as a Black woman."
For as much as she worked prior to her death, Tyson was also mindful of her health, telling the co-hosts that she never smoked, drank or did drugs. "When Martin Luther King was assassinated, I was so stunned by that that I became a vegetarian," Tyson added. "And I've been one most of my life."
Given the interview became Tyson's final one, Kelly Ripa paid tribute to her on behalf of the show. "To say Cicely Tyson was an American legend would be too great an understatement," Ripa said at the beginning of the show (via TV Line). "We were honored to speak with her... and devastated to learn of her passing. She was a trailblazer who broke barriers for Black actresses and women everywhere."