The Tragic Death Of Cicely Tyson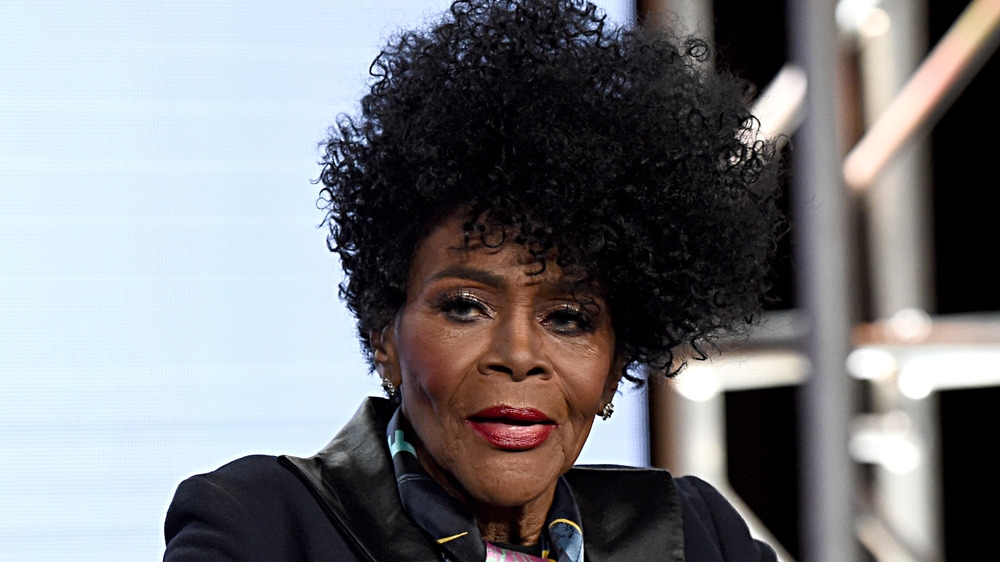 Amanda Edwards/Getty Images
We may receive a commission on purchases made from links.
Hollywood and the Great White Way both lost an icon when Emmy, Tony and Oscar award-winning actress Cicely Tyson died on Jan. 28, 2021, at the age of 96, just two days after publishing her memoir, Just As I Am. According to The New York Times, her longtime manager Larry Thompson announced her death with no further details.
Tyson built an impressive career in theatre, film and television over seven decades, even while holding herself and the industry to higher standards. She eschewed roles that demeaned Black people, insisting instead that they be depicted with respect and dignity, smashing racial stereotypes in the process. She criticized films that portrayed Black characters as criminal or immoral, and avoided the Blaxploitation films popular in the 1970s.
While she graced the big screen and the silver screen in a handful of roles throughout the 1950s and 1960s, it wasn't until 1972's Sounder that she really captured Hollywood's attention, landing an Oscar nomination for Best Actress. She won her first Emmy Award for her titular role in 1974's The Autobiography of Miss Jane Pittman, where she portrayed the life of a former slave over several decades. Her stage debut came in Dark of the Moon in 1957, per Broadway, and decades later, at the age of 88, she won a Tony Award for her role in the revival of The Trip to Bountiful in 2013. 
Ever a patron of the arts, she was a founding board member of the Dance Theatre of Harlem and was even married to jazz great Miles Davis from 1981 until 1988.
Hollywood reacts to Cicely Tyson's death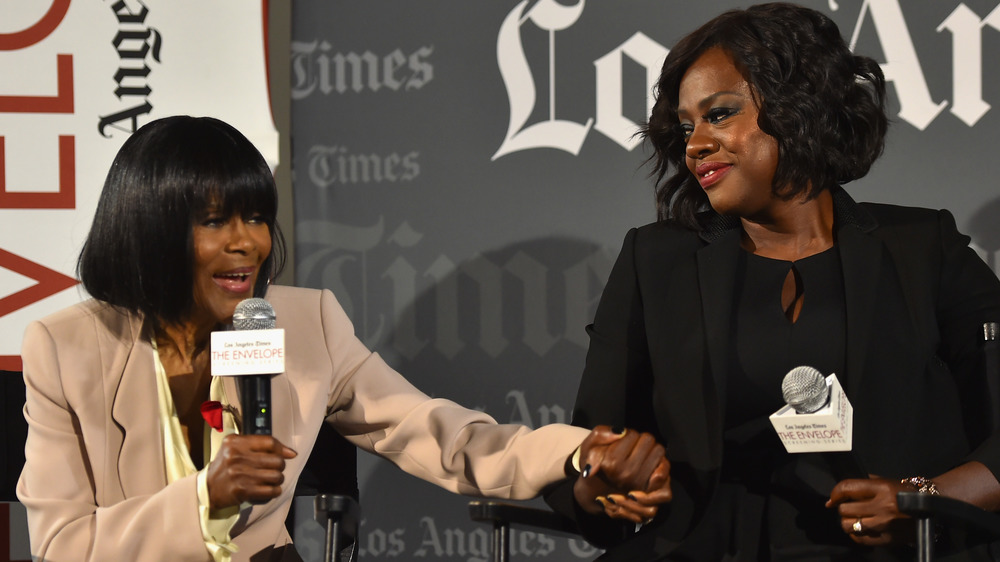 Alberto E. Rodriguez/Getty Images
The tributes to this magnificent presence poured in on Twitter in response to Cicely Tyson's death. BET News host Marc Lamont Hill tweeted, "Words like 'trailblazer,' 'genius,' and 'legend' are shamefully insufficient when describing Ms. Tyson." Legendary newscaster Dan Rather tweeted, "She defined the role of star actor on her terms, and made the arts and America better for it. Her performances were powerful and enchanting. They stuck with you long after the credits ran or the curtain dropped."
Many of the Black actors and creators she worked with also had an outpouring of emotion. LeVar Burton, who played Tyson's son Kunta Kinte in 1977's Roots, tweeted a photo with the words "Elegance, warmth, beauty, wisdom, style and abundant grace. She was as regal as they come." Tyler Perry, with whom Tyson did several movies, posted on Instagram, "This one brought me to my knees! She was the grandmother I never had and the wisdom tree that I could always sit under to fill my cup." Shonda Rhimes — who provided Tyson with five of her 16 career Emmy nominations for her role as Viola Davis's mother on How to Get Away With Murder – reacted with shock, simply saying: "I really need this not to be true." 
But Davis had more to say, including a fitting tribute to Tyson's activism and rule breaking: "You made me feel loved and seen and valued in a world where there is still a cloak of invisibility for us dark chocolate girls."
Cicely Tyson's memoir offers a look into her incredible life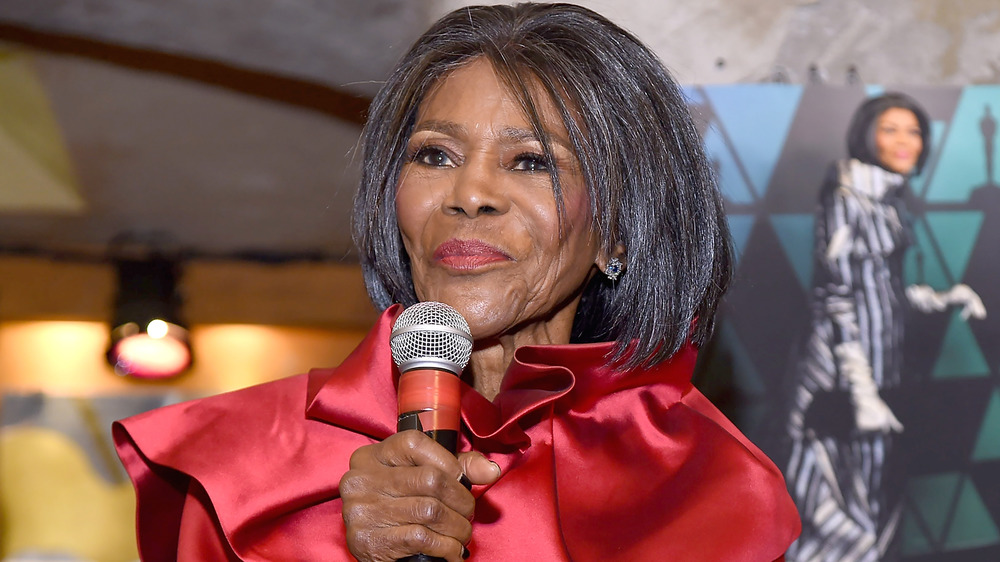 Gary Gershoff/Getty Images
Although Cicely Tyson's fans are surely saddened by her death, they can console themselves with her memoir, Just As I Am. Tyson's manager, Larry Thompson, released a statement following her death (via Variety) saying, "Cicely thought of her new memoir as a Christmas tree decorated with all the ornaments of her personal and professional life. Today she placed the last ornament, a Star, on top of the tree."
While Tyson wasn't willing to write a book unless she felt like she had something significant to share, she did just that with her memoir. The Washington Post noted that "Just As I Am is a 400-page chronicle of a history as American as apple pie, as Black as the dead of night, as rich, surely, as Tyson's favorite meals, oxtails and okra, cooked up by her late ex-husband Miles Davis."
The star herself explained, "Just As I Am is my truth. It is me, plain and unvarnished..." She added that readers will find truths about her as an "actress who has been blessed to grace the stage and screen for six decades," as well as other sides of her. "I am also the church girl who once rarely spoke a word. I am the teenager who sought solace in the verses of the old hymn for which this book is named. I am a daughter and mother, a sister, and a friend. " She was also an icon and will forever be a legend.