Why Tyler Perry Paid Cicely Tyson So Much Money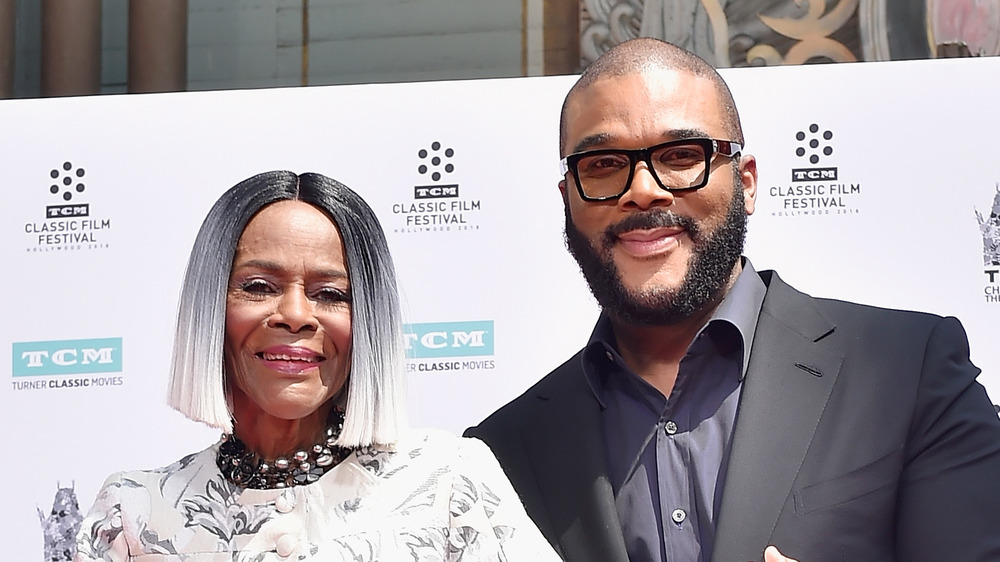 Stefanie Keenan/Getty Images
As Hollywood reacts to the tragic death of legendary actress Cicely Tyson, stories about the life of the actress are pouring across the internet, including tidbits from her just-released memoir.
Tyson, who was in the middle of a press tour for her memoir, Just as I Am, died on Thursday, January 28, 2021. The actress' cause of death was not revealed in the family statement that announced the death via Tyson's manager Larry Thompson. 
The actress' memoir details the ups and downs of her decades-long career, including the racism and sexism the trailblazing Hollywood icon faced, and new details into her relationship with Miles Davis. One celebrity to find friendship in Tyson was Tyler Perry, who learned of Tyson's mistreatment from the icon herself. Perry, being a producer, writer, and actor who highlights Black stories, hires Black actors, and intentionally built his ultra-luxe Tyler Perry studios in a Black neighborhood in Atlanta, GA, decided to do his part to give Tyson her well deserved flowers before she passed.
Tyler Perry sometimes quadrupled Cicely Tyson's checks
Bennett Raglin/Getty Images
Cicely Tyson first became friends with Tyler Perry on the set of Perry's 2005 movie Diary of a Mad Black Woman. According to Vulture, in Tyson's memoir Just as I Am, the actress details her long-lasting friendship with Perry, including the generous paychecks the producer gave Tyson when hiring the legendary actress for his films.
In the memoir, Tyson writes, "When [Perry] heard how little I was paid for Sounder and The Autobiography of Miss Jane Pittman, his mouth fell open." The actress played Rebecca in Sounder in 1972 and famously portrayed Jane Pittman in The Autobiography of Miss Jane Pittman in 1974. Tyson continued, "From then on, he decided to double, and sometimes even triple or quadruple, my asking price for any role he requested that I play."
The generous gift was Perry's way of making sure the legendary actress was paid her worth, after decades of opening doors for Black women in Hollywood and being underpaid while doing it. The friendship between Cicely Tyson and Tyler Perry grew over a span of 15 years, with the actress becoming godmother to Tyler Perry's son Aman.
"You should see that child and me down on the carpet together, doing handstands, with a nervous Tyler standing by to be sure I don't crack my neck," wrote Tyson.