The Untold Truth Of Tracy Wolfson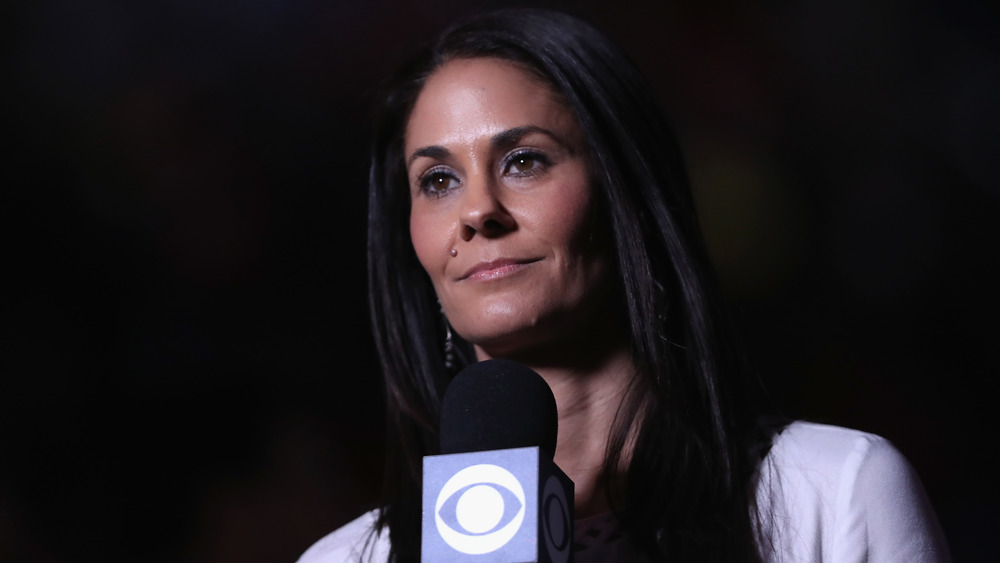 Rob Carr/Getty Images
In the male-dominated world of professional sports, it takes true talent and determination for a woman to not only get her foot inside the door but to rise to the top of her profession. But such is the case with Tracy Wolfson.
As the lead field/floor reporter for all live CBS Sports football and basketball broadcasts, she can often be seen giving updates on the sidelines and interviewing players and coaches about their gameplay. Wolfson, who has been nominated for four Emmy Awards, according to a CBS bio, can even be heard giving sideline reports in the video game NCAA College Hoops 2K8.
Although Wolfson's job is to put all her attention on the players and coaches, it's hard not to watch her time and time again on TV and not wonder more about the woman herself. Let's take a look at Wolfson's past and see how she rose to such an esteemed position in the professional sports industry.
From an early age, Tracy Wolfson was fascinated with sports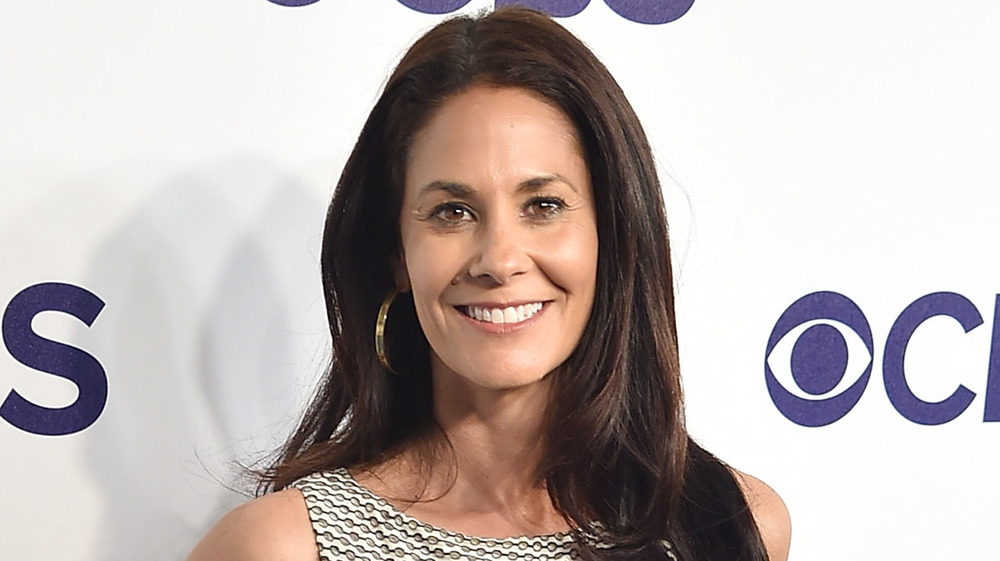 Theo Wargo/Getty Images
Raised in Congers, N.Y., Tracy Wolfson had an interest in sports from an early age. She told the Melt podcast, "I was just obsessed with sports in every sense of the word. I loved watching it, talking about it, playing it." She described herself as "a huge tomboy."
She graduated from the University of Michigan — a school that takes its sports very seriously — with a degree in communications. When she worked as a researcher for CBS in 1997 and 1998, she landed her first on-air gig as a sports anchor, reporter, and producer at a local television station in New Jersey in 2000, according to a CBS bio. Wolfson had stints on the Madison Square Garden Network and ESPN before returning to CBS in 2004, working as the lead college football reporter for CBS Sports' coverage of college football's Southeastern Conference (think top teams like the Alabama Crimson Tide, Florida Gators, Georgia Bulldogs, etc.). At CBS, she has covered everything from tennis, gymnastics, and ice skating to auto racing, snowboarding, and even rodeo — and seems to be enjoying every minute of it. "They say you go into something you love and you never work a day in your life, and it's true," she told Melt.
Today, Wolfson — who serves as a panelist on CBS Sports' We Need to Talk, the first nationally-televised all-female weekly sports show — lives with her husband and three sons in the New York area.