What You May Have Missed In Selena Gomez's 'Baila Conmigo' Video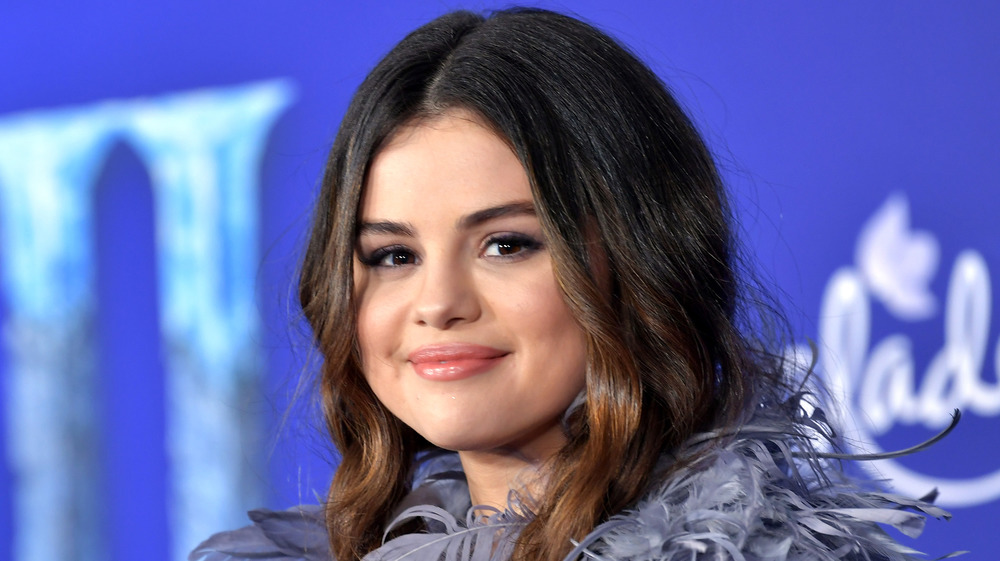 Amy Sussman/Getty Images
Selena Gomez made headlines in January 2021, when she announced her plans to drop a Spanish language EP. On January 27, Gomez posted a highly stylized photo of herself with a floor-length braid and equally long red dress to her Instagram. The accompanying caption (in Spanish and English) read: "REVELACIÓN, my first ever Spanish EP, is out March 12." The post confirmed speculation that Gomez might be pivoting to Latin music, following the release of "De Una Vez" earlier in January.
Two days after her headline-making Instagram post, Gomez dropped "Baila Conmigo," her new single from the upcoming EP. Gomez collaborated on the track with Tainy (a well-known reggaetón producer) and tapped Rauw Alejandro to join her on the vocals, per People. The song, which is entirely in Spanish, was an instant hit, and the video racked up more than 13 million views in under 24 hours. 
The video tells the story of a young couple in a small town in fall in love while listening to "Baila Conmigo" throughout the day. Seems simple enough, right? As the "Baila Conmigo" translates to "Dance with Me," it makes sense that most of what we see is, well, dancing. Throughout the video, the couple can be seen dancing along to the catchy tune until they eventually meet and dance together, per Vulture. You know whose a little harder to see in the video, though? Selena Gomez, thats who. Read on to find out why.
Selena Gomez took a back seat in 'Baila Conmigo'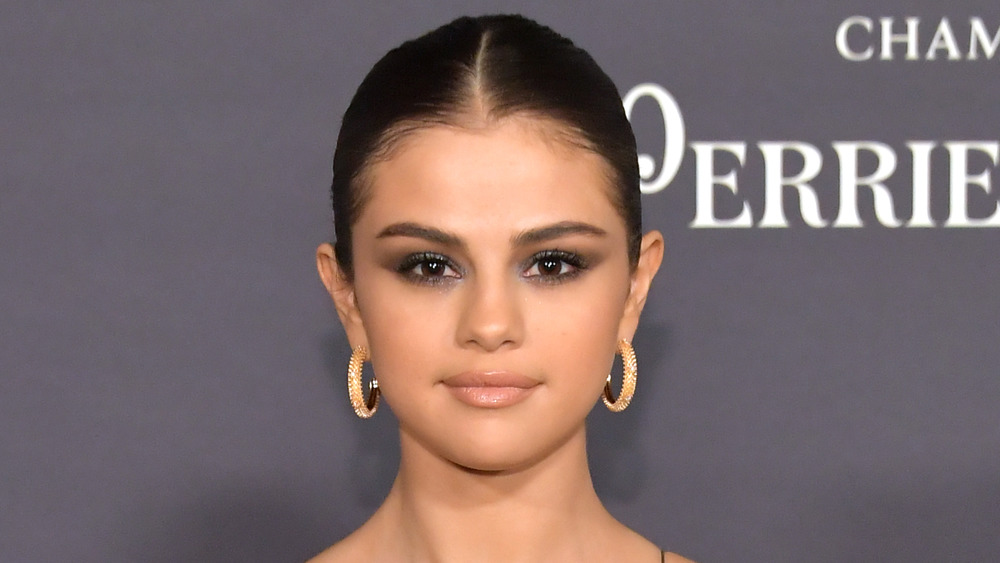 Neilson Barnard/Getty Images
Selena Gomez, and featured artist Rauw Alejandro, are curiously absent from most of the "Baila Conmigo" video. Gomez can occasionally (and very briefly) be seen in the dancing and singing, but she certainly isn't taking center stage. So where is she?
Throughout the video, Gomez appears on television in the background as a teenage love story takes center stage. Even when she's directly on screen, Gomez is barely recognizable and often only appears in silhouette. 
It turns out that Gomez's decision to sideline herself in the video has a lot to do with the meaning of the song itself. When asked about "Baila Conmigo" by People, Gomez clarified that this wasn't just any pop song to her; it represents the social difficulties caused by COVID-19. "The video portrays the sense of isolation we all are experiencing right now," Gomez explained, "and how music truly does connect us all no matter where we are in the world."
Gomez may have opted to take a back seat in the video because it's less about her and more about the music. It's also a clever nod to the way life changed in 2020. These days, we see most people through a screen anyway, so why not Gomez?