Here's What The Weeknd's Birth Name Actually Means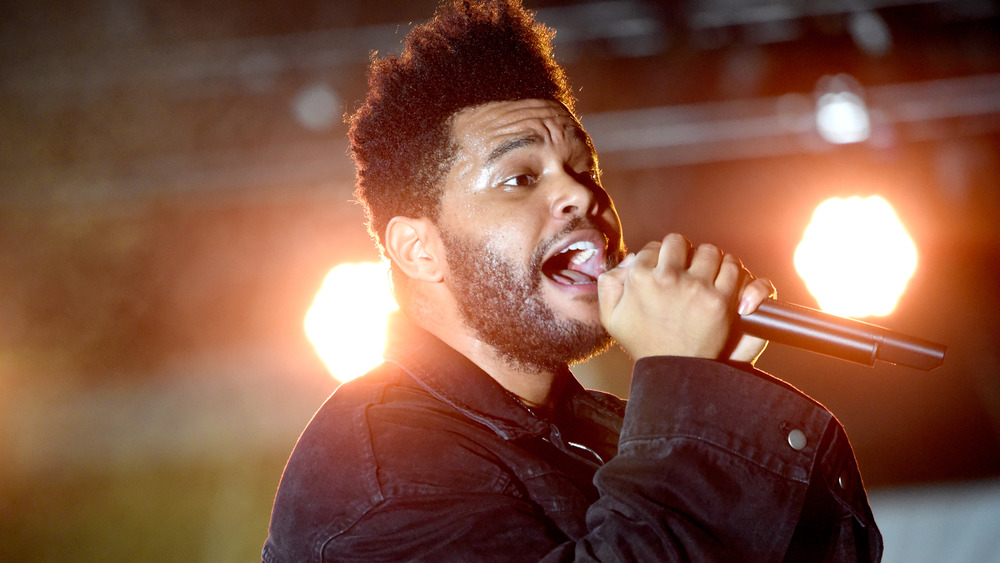 Kevin Mazur/Getty Images
Ever since The Weeknd (real name Abel Makkonen Tesfaye), broke onto the music scene with his 2011 mixtape House of Balloons, he has become a bonafide star in his own right. In November 2020, Billboard reported that he would be headlining the 2021 Pepsi Super Bowl LV Halftime Show on Feb. 7, 2021, which is no small feat. Not only does the super high-profile event require an equally high-profile name to headline it, but when making the all-important decision, the NFL league considers "popularity, music genre and the artists' overall performance value" (per Sportscasting), so it's impressive to see that The Weeknd possesses the trifecta the league is looking for!
According to a Billboard interview from January 2021, The Weeknd has "always had the Super Bowl on his bucket list," and judging by his plans for the event, it is going to be a performance to remember. The "Can't Feel My Face" singer is focused on giving fans at home "a cinematic experience" and even put up $7 million of his own money to ensure the show would "be what he envisioned." Talk about commitment!
So, in honor of what's sure to be a memorable show, here's a quick look at the man behind the public persona. Let's start with something simple like his name. While the story behind his stage moniker, The Weeknd, is an interesting one, what does his birth name mean?
The Weeknd's birth name has ties to his Ethiopian ancestry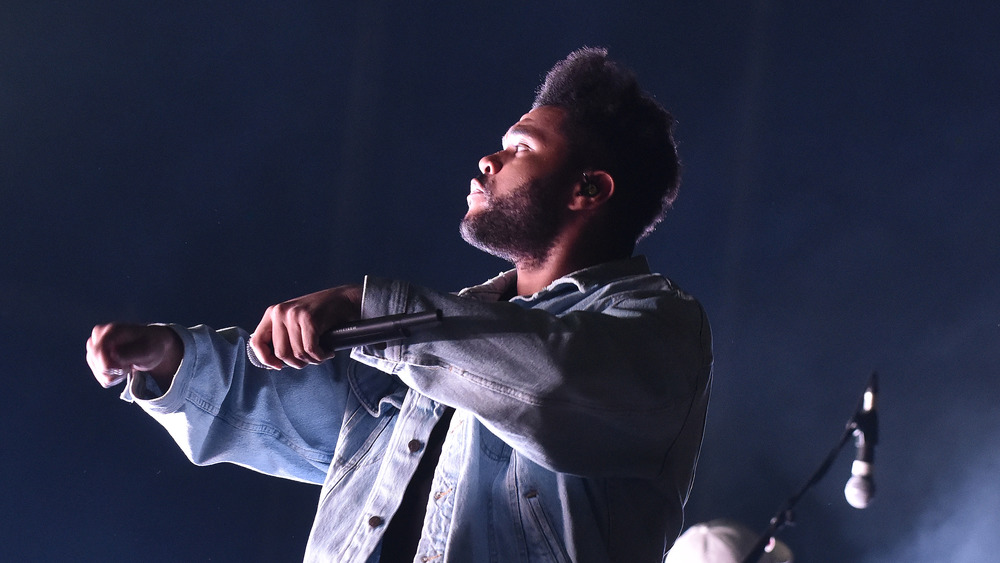 Tim Mosenfelder/Getty Images
Though The Weeknd, aka Abel Makkonen Tesfaye, has achieved mega success in the music industry, he is candid about his less glamorous early years. The only child of Ethiopian immigrants, Tesfaye, grew up "in a multicultural neighborhood outside Toronto filled with fellow East Africans, as well as people from India, the Middle East and the Caribbean" (per Variety). Thanks to such a rich, heterogeneous upbringing, Tesfaye is trilingual. "Ethiopian — Amharic — was the first language I learned to form sentences in because my grandma, who raised me with my mom, would not speak English," he told Variety in 2020.
Fittingly, his birth name is Amharic. A loose variant of "tesfa," Tesfaye translates to "my hope" in Amharic, and is common in his home country of Ethiopia. "Abel," which is Hebrew in origin, means "breath," "vapor," or "son," per SheKnows. "Makkonen" was passed down from his father, with whom Tesfaye shares little else (via Rolling Stone). "I'm sure he's a great guy," the singer explained to the outlet in 2015. "He wasn't abusive, he wasn't an alcoholic, he wasn't an a**hole. He just wasn't there." Given that his birth name carries such clear ties to his "tough" growing-up years, it's not surprising that Tesfaye was eager to shed it in favor of the stage name he goes by today.