The Untold Truth Of Tracy Wolfson's Husband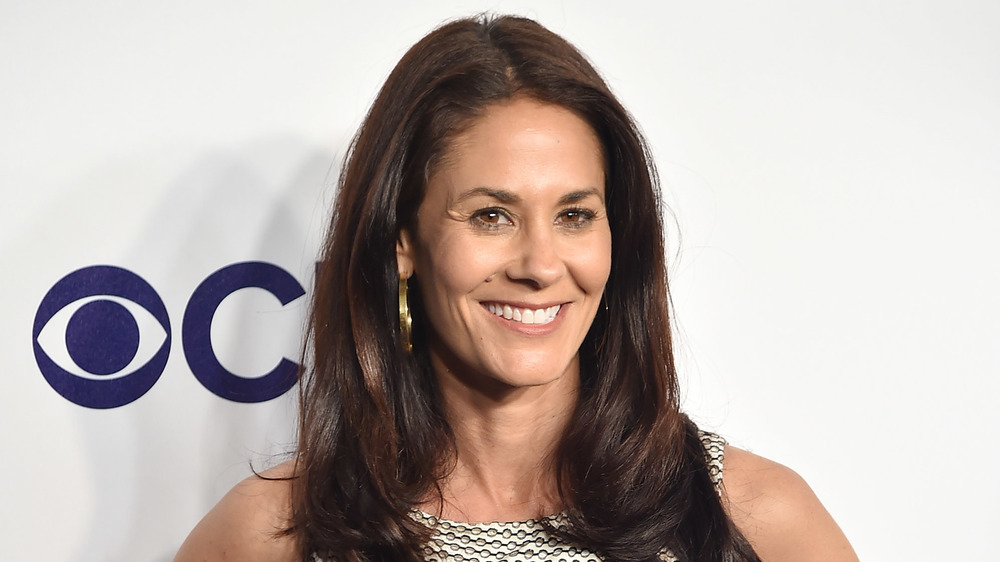 Theo Wargo/Getty Images
Super Bowl LV is shaping up to be the must-see event of the season. For football fans, the big game marks the championship of the NFL season. But let's be real, most of us will be watching for The Weeknd's extended halftime show and the hilarious commercials — some of which already are gaining laughs. 
Announcers Jim Nantz and former Dallas Cowboys quarterback Tony Romo will be calling the game from Raymond James Stadium in Tampa, Fla., per Sporting News. Sideline reporter Tracy Wolfson, who joined Nantz's NFL game crew in 2014, will also return for her fourth Super Bowl. The four-time Emmy-nominated CBS Sports broadcaster has been on-air for more than 20 years, and also covers the NBA, U.S. Open Golf, and other leading sporting events, according to her website. 
Wolfson is a staple in sports reporting, but what do we know about her personal life? The New York native has a degree in communications from the University of Michigan, where she also met her husband, David Reichel. Keep reading to find out about their family life together!
Tracy Wolfson and husband David Reichel are all about family
Tracy Wolfson and husband David Reichel are parents to three sons. Their family currently resides in Tenafly, N.J., and they prioritize their children above all else. "My family is my real life, and being a mom is my number one priority," Wolfson told The Jewish Standard in 2016. "I have an amazing job, and I worked really hard to get where I am, and I love it, but I always say that when it doesn't work out for my family, that's when I'm out... I couldn't do it without my husband's support." 
Reichel works as a "senior salesperson in the equity derivatives group at Barclays Capital," per his University of Michigan bio. After graduating from the university with an economics degree in 1996, Reichel went on to earn his MBA in finance and economics at New York University Stern School of Business in 2001. He tied the knot with Wolfson on New Year's Eve the same year, and Wolfson posted on Instagram commemorating their wedding anniversary. 
However, the veteran Super Bowl anchor is steering his sons away from the contact sport. "I can be 95 percent certain that none of my kids will be playing football," Wolfson told The Jewish Standard. "It's not their sport of choice. They play basketball, soccer, lacrosse; they love tennis... We'll see as the little one gets older."
Maybe Wolfson will be reporting on her sons' pro sports endeavors in the near future!