Super Bowl LV Halftime Show: Everything We Know So Far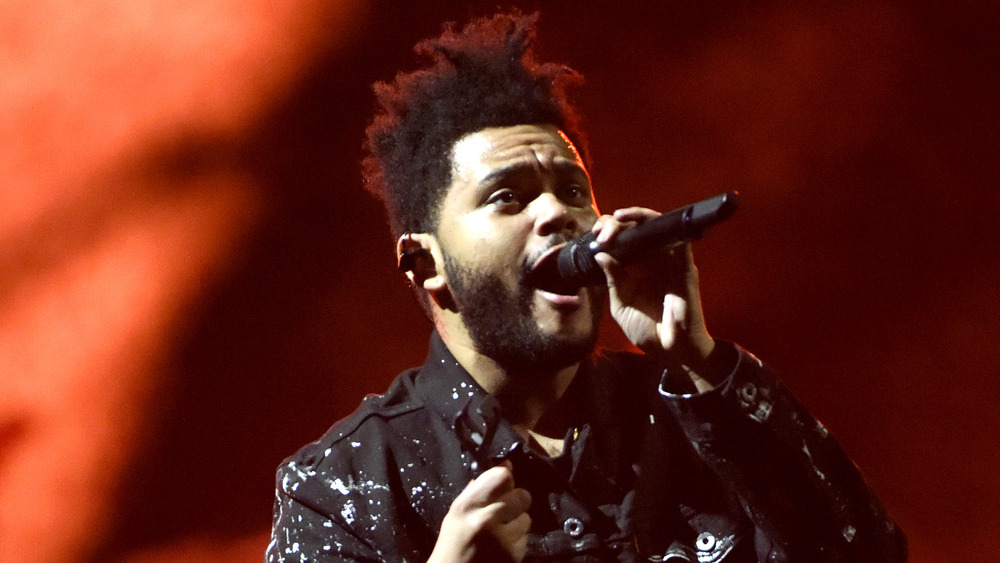 Tim Mosenfelder/Getty Images
The Super Bowl LV is gearing up to be an exciting show. While this year's Super Bowl game and halftime show will be a little different because of the pandemic, there is still plenty in store to make for a riveting Sunday evening. Per NBC Sports, the big game itself — which takes place on Feb. 7, 2021 — will go down between the Kansas City Chiefs and the Tampa Bay Buccaneers. The teams will battle it out at the latter's home field, Raymond James Stadium, in Tampa, Florida. 
While there will certainly be plenty of football fans tuning in for the game itself, many people look forward to the commercials and halftime show just as much, if not more. The halftime show, in particular, is always highly-anticipated. In 2020, Jennifer Lopez and Shakira rocked the stage, following in the footsteps of performers like Lady Gaga, Bruno Mars, Katy Perry, and Beyonce, who have all had creative runs in the Super Bowl spotlight over the past decade. 
With The Weeknd set to perform at the 2021 halftime show, it's bound to be another unforgettable night. And, luckily, we've got you covered with everything you need to know about Super Bowl LV.
Who's performing, and what songs can we expect?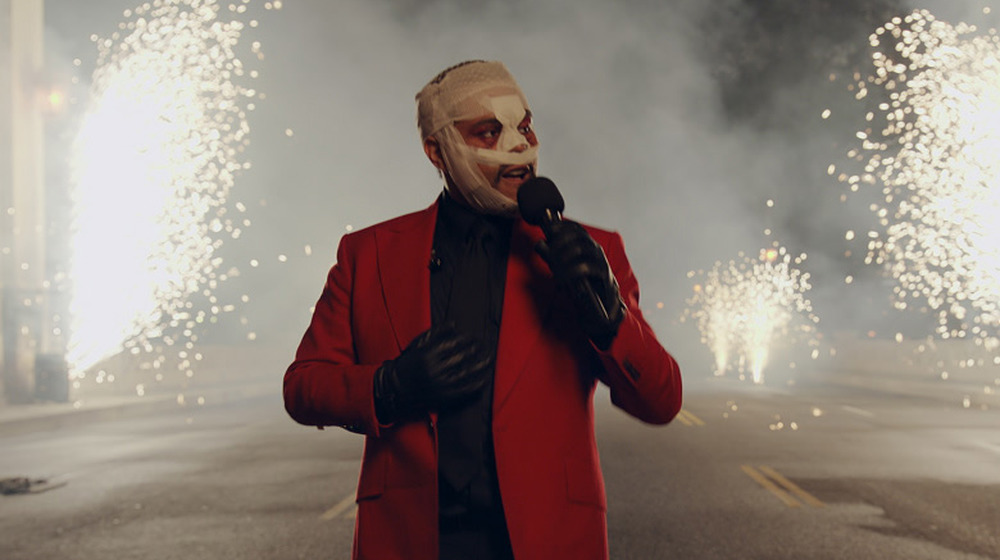 Ama2020/Getty Images
The Weeknd set to take the stage at this year's Super Bowl Halftime Show, following a long line of legendary performances. The singer's involvement was announced in November 2020, and since then, fans have eagerly speculated which songs the "Starboy" crooner might perform. Per the NFL, The Weeknd is "one of today's most compelling and significant artists," making him an easy choice for the coveted performance spot. 
As for which songs the superstar will perform, that's still a little more secretive. Super Bowl halftime show setlists are typically kept under wraps, though we can still speculate which songs The Weeknd will include. Upon the success of his most recent release, After Hours, we can expect to see "Blinding Lights," and possibly "In Your Eyes" or "Save Your Tears" during the show. Of course, The Weeknd has a number of hits from his past albums, so it's likely that he'll throw "Starboy", "The Hills", or "I Feel it Coming" into the mix. 
As for guest appearances, there haven't been any announcements or confirmations yet. However, per ET Online, The Weeknd has a slew of past collaborations, including Doja Cat, Kendrick Lamar, and Rosalia. Fans have also speculated that megastars Ariana Grande and Drake could join The Weeknd on stage. While the singer may bring one of his past collaborators out on the stage with him, we may see someone completely unexpected as well!
When and where can we watch the show?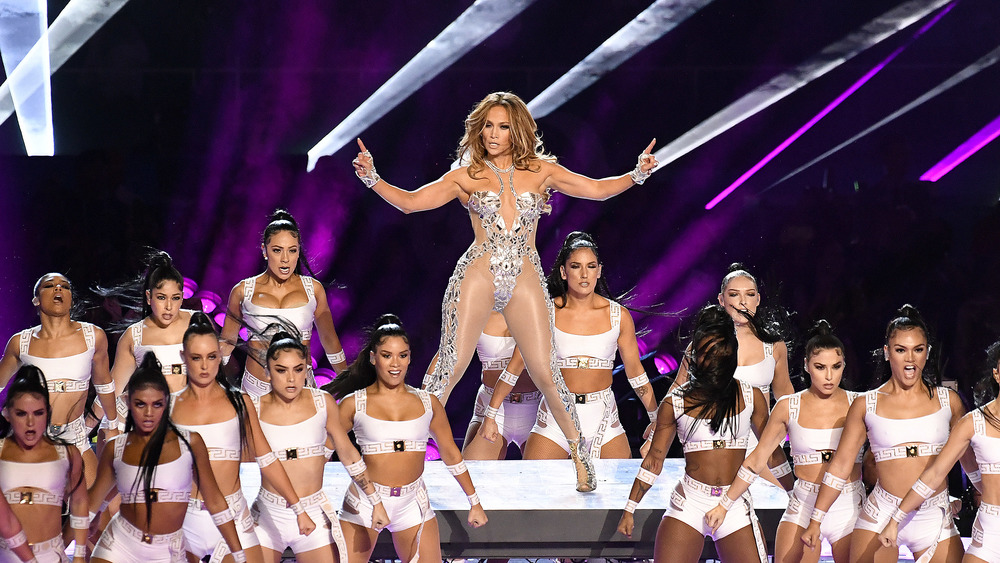 Focus On Sport/Getty Images
The Super Bowl itself is set to kick off at 6:30 pm EST, putting the halftime show at around 8 pm, per ET Online. The show, airing on CBS, will be available to anyone who has cable. If you don't have cable, there are a few options to watch: CBSSports.com and the CBS Sports App are offering free streaming for the big game. Also, if you have a CBS All Access subscription, you can watch there as well. The Super Bowl itself may take place in Tampa Bay, Florida, you can watch comfortably from anywhere in the world!
Considering the theatrics that The Weeknd has created with his latest album, we can expect a surprising but unforgettable performance. Will his face be bandaged, or will he be donning his new plastic surgery look? It's still a mystery right now, but we'll all be watching on February 7 to see it for ourselves.