Why Fans Think Drake And Ariana Grande Might Join The Weeknd's Super Bowl Halftime Show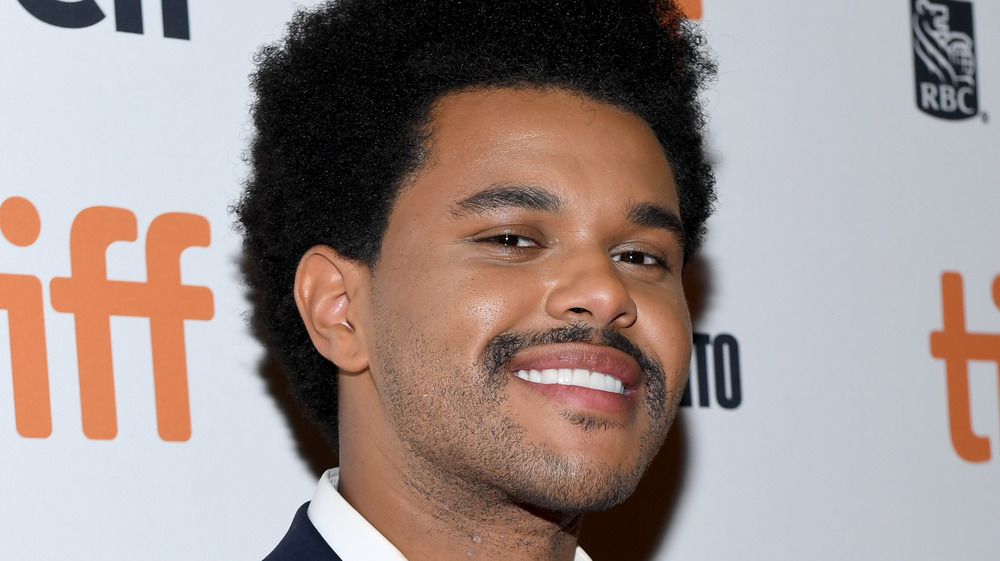 Gp Images/Getty Images
There's no doubt that The Weeknd is able to deliver a stellar (if sometimes alarming) performance whenever he decides to take the stage, which is why his fans were surely thrilled when the news broke in November 2020 that he would be headlining the 2021 Super Bowl Halftime Show. "We all grow up watching the world's biggest acts playing the Super Bowl and one can only dream of being in that position," the star said at the time (via TMZ). He added, "I'm humbled, honored, and ecstatic to be the center of that infamous stage this year."
Granted, as thrilling as that will be, the famous figures who take the stage for the Super Bowl Halftime shows are often joined by a few other popular performers; in the past decade, Beyoncé reunited with Destiny's Child, Bruno Mars welcomed the Red Hot Chili Peppers, and Coldplay was joined by... Beyoncé and Bruno Mars, again. That's why fans have been speculating about who might show up when The Weeknd does his thing at Tampa's Raymond James Stadium.
According to SportsBettingDime.com, a fair share of people think that Doja Cat — who can be heard on the remix of The Weeknd's "In Your Eyes" — might turn up, while his on-again-off-again romantic partner Bella Hadid is also a consideration, as is a Michael Jackson hologram. While each one of those possibilities would be entertaining in their own way, there are two other famous faces that you might see when The Weeknd performs at the 2021 Super Bowl Halftime show.
Drake and Ariana Grande both have ties to The Weeknd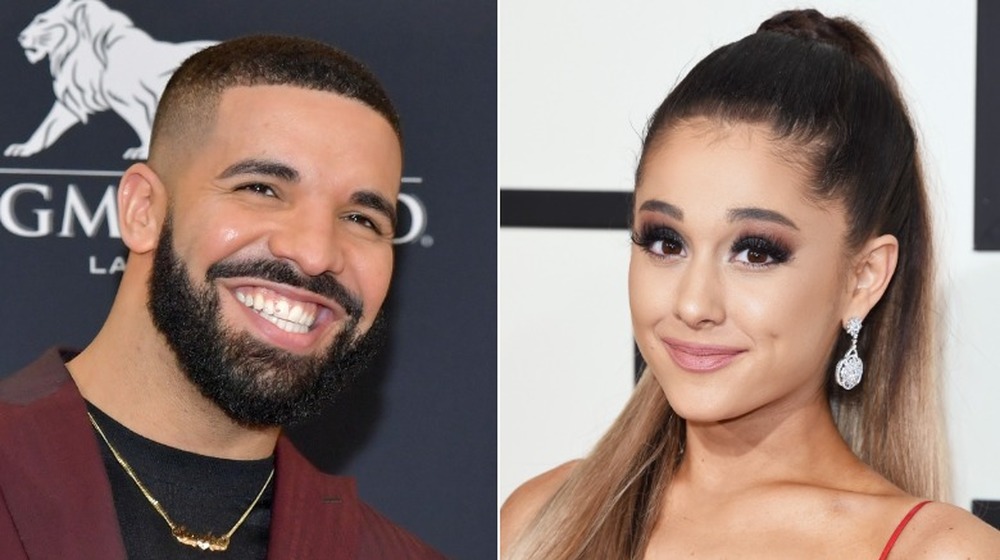 Amy Sussman, Jason Merritt/term/Getty Images
If you were responsible for scheduling acts for the 2021 Super Bowl Halftime show, who would you choose to step onto the stage with The Weeknd? If you happened to opt for either Drake or Ariana Grande, then you would make a lot of music-lovers happy (like ridiculously, OMG-did-you-friggin'-see-that, viral-moment-making kind of happy). Frankly, people are buzzing over the mere possibility that either of those two stars might show up on the big day, and there are very good reasons why either may indeed team up with The Weeknd to deliver an unforgettable show.
As SportsBettingDime.com pointed out, Drake is "one of The Weeknd's most collaborated with artists," and The Weeknd's contributions to Drake's 2011 album, Take Care, as a writer and performer helped to introduce him to a wider audience. Since then, the two Canadian artists have amassed "nearly a decade of guest spots under their collective belt." 
On the other hand, we also have Grande, who became a definite possibility "after The Weeknd announced that he was dropping The Highlights album ahead of Big Game weekend," according to Page Six. What makes that even more interesting — and a perfectly timed opportunity — is the fact that the album includes "Love Me Harder," Grande's 2014 track with The Weeknd. The two also teamed up for "Off The Table," a duet off Grande's 2020 project, Positions. 
While we'll have to wait to see if either Drake or Grande show up, it's undeniably an exciting possibility.