The Real Meaning Behind H.E.R.'s 'I Can't Breathe'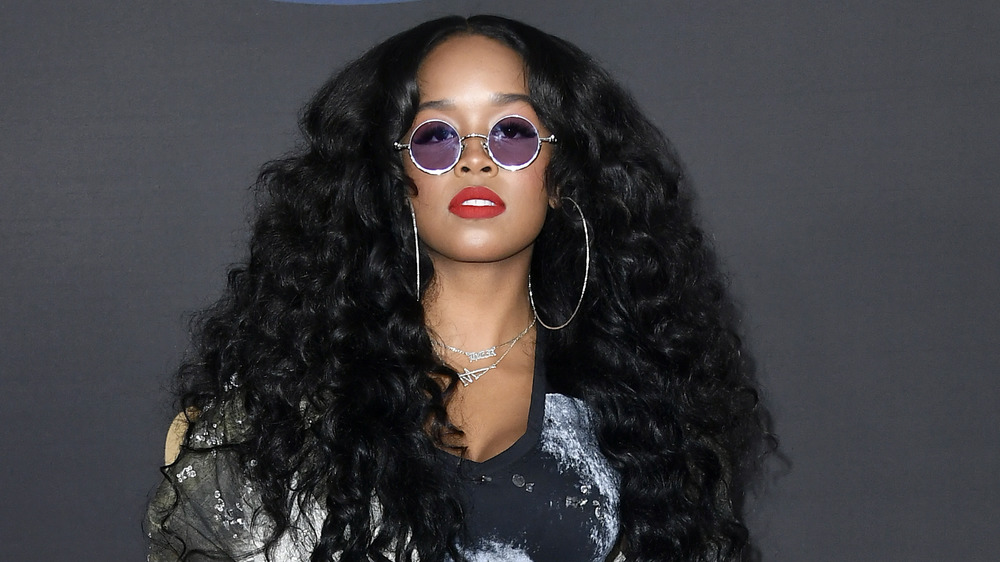 Frazer Harrison/Getty Images
Grammy award-winning singer H.E.R. joined the much-needed conversation during the heightened Black Lives Matter movement in 2020. Racial tension mounted in late May after the death of George Floyd in Minneapolis. Many were still grappling with the March 13 police killing of 26-year-old Breonna Taylor in Louisville, Ky. when America watched cellphone footage of Floyd calling out for his mother and shouting, "I can't breathe" before dying under the knee of a white police officer, via Al Jazeera.
Recurring protests had already been taking place in Louisville to raise awareness about Taylor's death when fierce protests erupted in the city of Floyd's death. The growing Black Lives Matter movement spawned an uprising of protestors taking to the streets in a call against police brutality and racial injustice. The movement spread far beyond the U.S. and by early June 2020, demonstrations were taking place in countries all over the world, including England, Japan, Brazil, Senegal, South Korea, Italy, Australia, and Germany, The Atlantic reported. 
A number of musicians released music and visuals that spoke to the country's social climate. Projects like Beyonce's Black Is King, Ciara's "Rooted," and Teyana Taylor's "Still" reflected a sense of Black pride and unity at time when America's deep-rooted racism was brought to the forefront. Known for her songwriting ability, musician H.E.R. did not shy away from using her art to help push the movement forward, too. 
H.E.R. gave a voice to the voiceless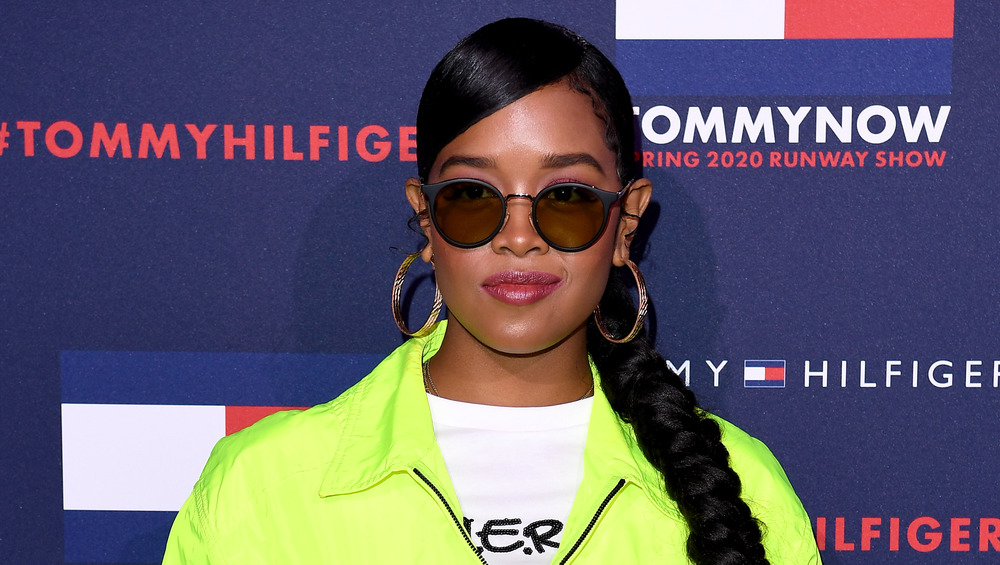 Jeff Spicer/bfc/Getty Images
Amid nationwide protests within the Black Lives Matter movement, H.E.R. released her song "I Can't Breath" in June 2020 — the title of the song being the exact last words of police brutality victims George Floyd, who was killed in 2020, and Eric Garner, who was killed in 2012, as noted by NBC News. The lyrics H.E.R. penned down are deep in meaning and ring true for many in the Black community. 
She starts the song off speaking about the ongoing protests that were occurring at the time. "Starting a war, screaming, 'Peace' at the same time / All the corruption, injustice, the same crimes," she sings (via Genius). "Always a problem if we do or don't fight / And we die, we don't have the same right." The second line speaks to increased police violence that took place at many of the BLM protests, as people protested against police brutality, The Guardian reported. 
"What is a gun to a man that surrenders? / What's it gonna take for someone to defend her?" she continues to croon until reaching the song's hook where she calls for unity. "If we all agree that we're equal as people / Then why can't we see what is evil? I can't breathe." She closes out the hook being a voice for the now voiceless who lost their lives at the hands of a police officer. "You're taking my life from me / I can't breathe / Will anyone fight for me," she sings. The song helped H.E.R. leave a stamp on the movement that cannot be erased.