Gisele Bundchen's Ex-Boyfriends: Inside The Former Supermodel's Dating History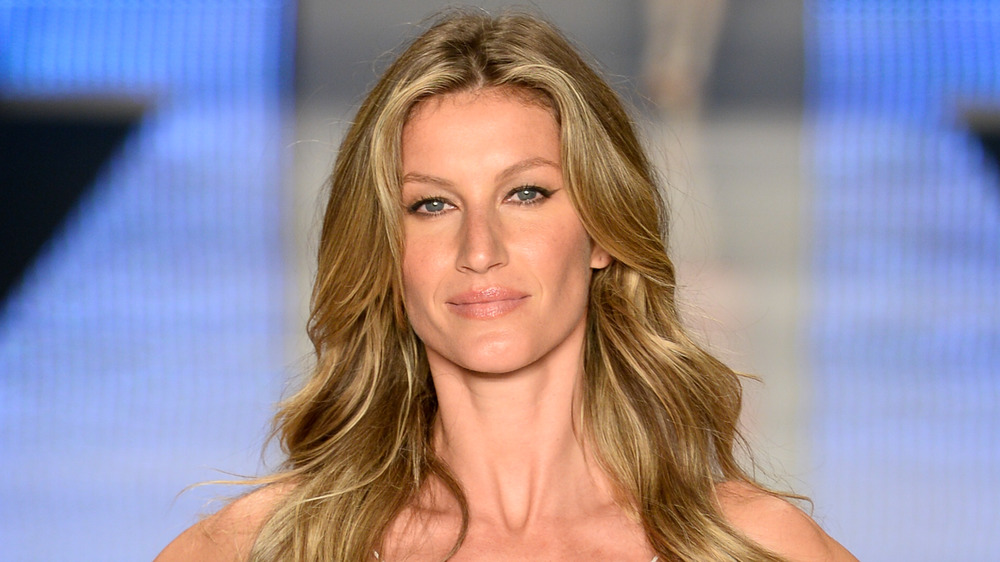 Fernanda Calfat/Getty Images
Supermodel Gisele Bündchen was shot to fame when she was 17, after walking the runway for Alexander McQueen in 1998. The following year, she made the cover of Vogue, and nearly two decades later, the same outlet called Bündchen the "most successful model in history." Not only is Bündchen is gorgeous — she's also smart and confident. As the Brazilian-born model told Vogue in 2018, "I'm not a model. Modeling is a job that I do, a career that I've had. It allowed me to see the world, and I was well paid for it. But it never defined me."
The superstar model, of course, is now married to NFL star Tom Brady, but Bündchen's dating history includes some of the most eligible men on the planet. However, her early love life was pretty low-key until she began dating one the hottest stars in Hollywood. In 1999, Bündchen fell in love with João Paulo Diniz. The Brazilian businessman was 17 years older, and the relationship did not last long. After she broke it off with Diniz, this international celebrity got together with model Scott Barnhill (via The U.S. Sun). Barnhill became Bündchen's ex rather quickly, though, and in late 1999, the supermodel met up with A-list actor Leonardo DiCaprio. 
Keep scrolling to read more about Gisele Bündchen's ex-boyfriends.
Gisele Bündchen's years with ex-boyfriend Leonardo DiCaprio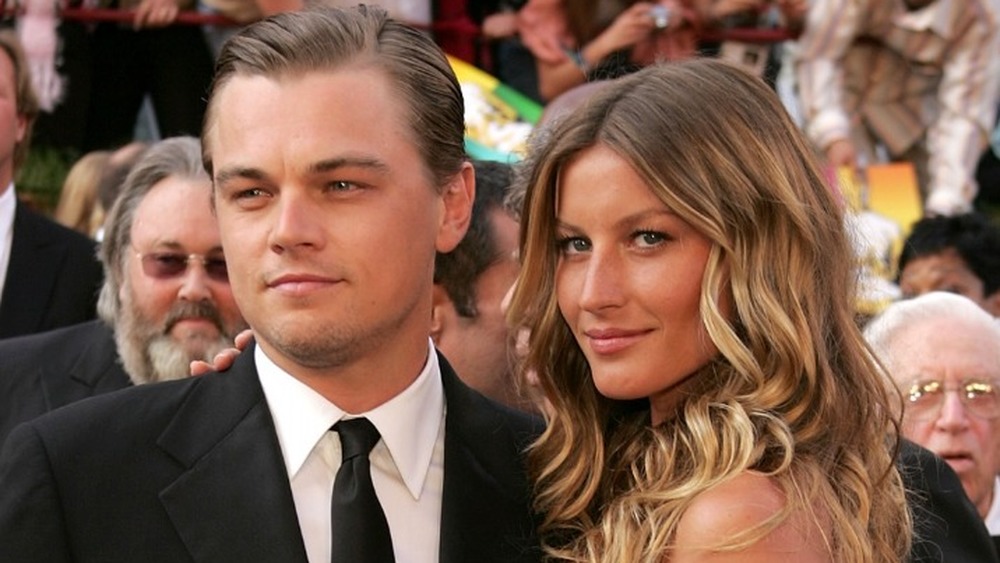 Frank Micelotta/Getty Images
Gisele Bündchen was in a relationship with Leonardo DiCaprio for five years, from 2000 to 2005. As one of the top celebrity power couples in the world, Bündchen and DiCaprio looked stunning as they appeared together on the red carpet, at movie premieres, and at fashion shows.
While Bündchen broke up with DiCaprio back in 2005, it wasn't until 2019 that fans found out why the supermodel called it quits. Speaking with Net-a-Porter at the time, Bündchen confessed that she felt out of "control" toward the end of their relationship, the outlet noted, having struggled with anxiety, panic attacks, and suicidal thoughts. When her doctor recommended taking Xanax, Bündchen decided to take a different route: she embraced yoga and meditation, and cut out all sugar, alcohol, and caffeine.
After Bündchen changed her life, she took a hard look at her relationship with DiCaprio. "I was becoming more and more aware of things that I'd chosen not to look at," the supermodel told Net-a-Porter (via People). "Was I alone in wanting to do some serious soul-searching while he stayed the same? In the end, unfortunately, the answer was yes." With that showbiz pairing officially in Splitsville, let's find out how Bündchen's final boyfriend, Tom Brady, became her husband.
If you or someone you know is having suicidal thoughts, please call the National Suicide Prevention Lifeline at 1-800-273-TALK (8255) or text HOME to the Crisis Text Line at 741741.
Gisele Bündchen found true love with Tom Brady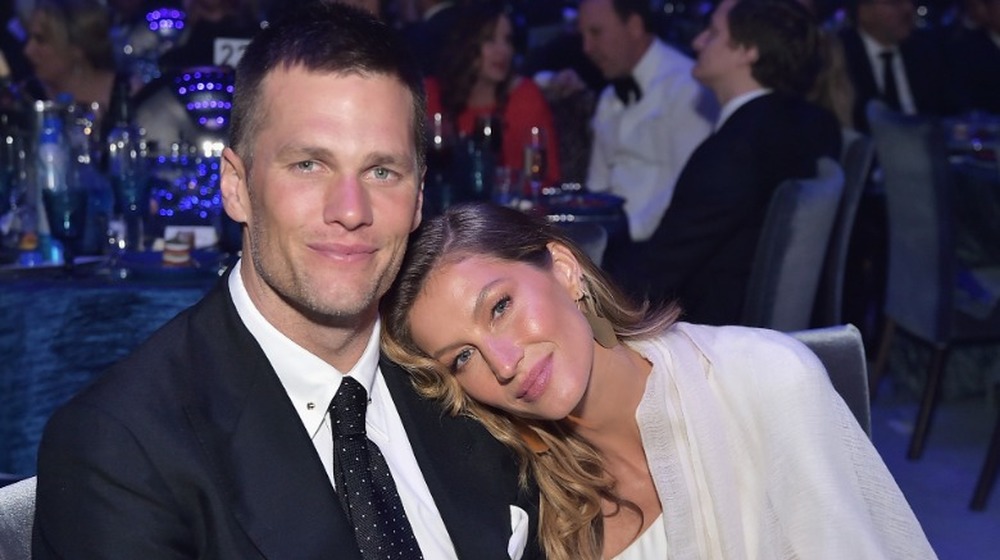 Stefanie Keenan/Getty Images for UCLA Institute of the Environment & Sustainability
Gisele Bündchen knew early on that she'd found true love with quarterback Tom Brady. In 2006, she and the then-New England Patriots star had only been dating for a couple months when he got the news that he would be a father. Brady and his ex-girlfriend, Bridget Moynahan, had already been broken up when the model-actress discovered she was pregnant. But instead of running away from Brady, his unexpected fatherhood made Bündchen fall for the NFL quarterback.
Bündchen told Vanity Fair that the way Brady approached the pregnancy and his son revealed his character. The supermodel explained, "The integrity in him — the way he was a good person through all the times ... It made me feel more in love with him; it made me realize who he was." The couple's relationship became serious fast, and she quickly became close with Brady and Moynahan's son, Jack. During an Instagram Q&A session in 2020, Bündchen revealed she doesn't like the term "stepmom." According to the Independent, she explained, "I like the word 'bonus mom' because I feel like it's a blessing in my life. I feel so lucky that I got to have an extra wonderful little angel in my life."
Brady and Bündchen married in 2009, then welcomed their own children, son Benjamin and daughter Vivian. Page Six reports that the three kids are "very close" and that their blended family is a delighted crew.