How Gisele Bundchen Knew Tom Brady Was The One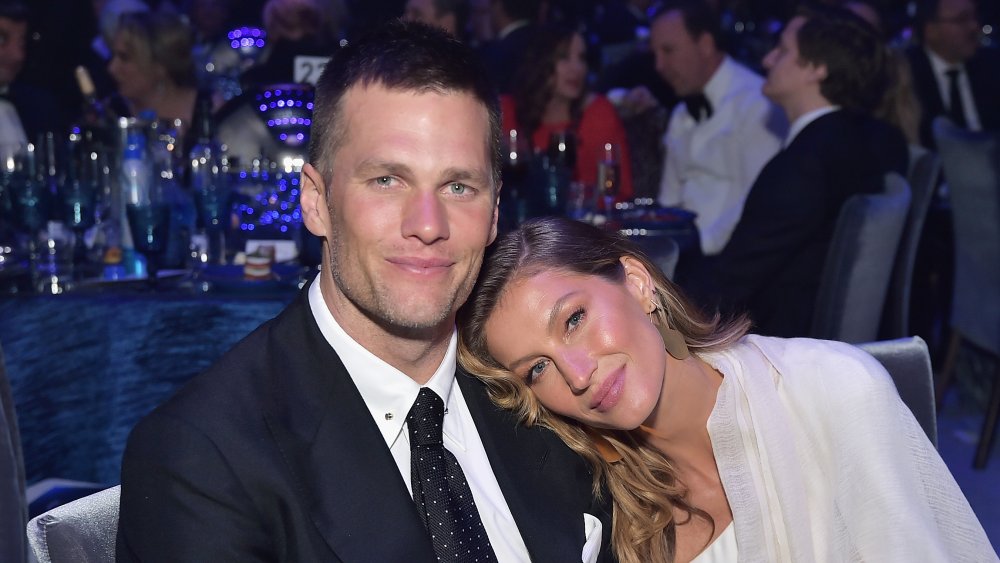 Stefanie Keenan/Getty Images
Gisele Bundchen discovered Tom Brady was the one as they faced a life-changing moment together. Brady and Bundchen were only weeks into dating when his ex, actress Bridget Moynahan, gave him the news that she was expecting a baby — and it was his.
It was not an ideal situation to start a serious relationship. In a Vanity Fair interview in March 2009, Bundchen confessed that she fell hard for Brady because of the way he handled the unexpected pregnancy with his ex. She said seeing his behavior under trying circumstances made her realize "the integrity in him — the way he was a good person through all the times... It made me feel more in love with him; it made me realize who he was." The supermodel and the quarterback married in February of 2009.
In a 2018 interview with People, Gisele gushed about the couple's blended family, saying, "I'm so grateful for [Bridget]. I know this was hard, but I couldn't imagine my life without [Jack]. I call him my bonus child." She spilled to People that her love for Brady's son Jack jump-started her desire to start a family, and "wanted Jack to have a brother or sister close in age."
Read on to find out more about this famous blended family.
Inside Gisele Bundchen and Tom Brady's adorably blended family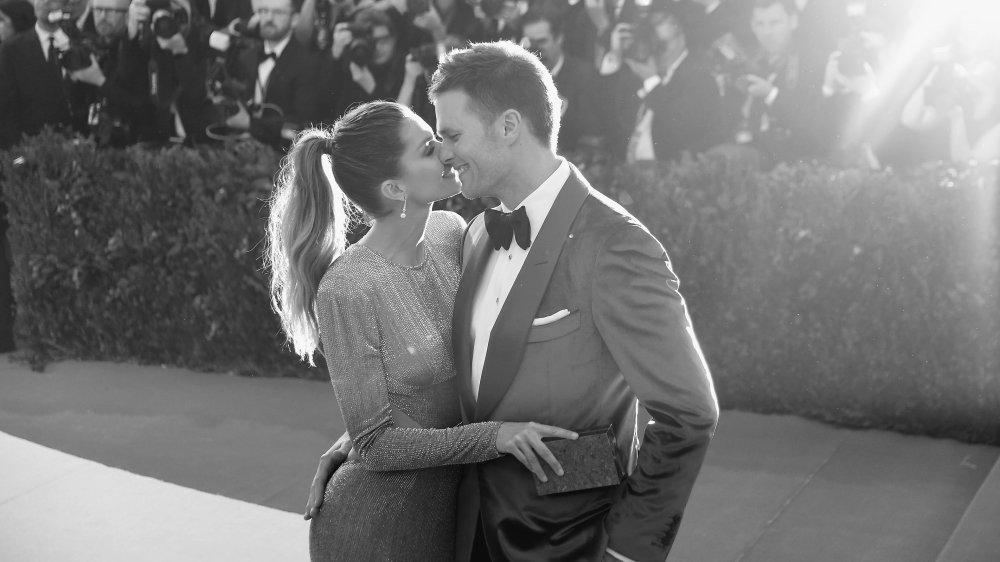 Nicholas Hunt/Getty Images
Gisele Bundchen and Tom Brady's love story had a rocky start. But she insists that Jack, the son of Brady and ex-girlfriend Bridget Moynahan, is an "angel." Bundchen revealed her love for Jack and her life as a stepmom during a social media session in February 2020 (via Fox News), "I don't like the word stepmom. I use the word bonus mom because I feel like it's a blessing in my life. I feel so lucky that I got to have an extra, wonderful little angel in my life."
Bundchen completely blows up the myth of the "wicked stepmother." The supermodel's Instagram is filled with pictures of her children; it's clear Bundchen is completely besotted with her "bonus" son. On Aug. 22, 2020, the proud mom posted on Instagram for Jack's birthday, "Happy birthday Jack!!! I can't believe you are already 13!! We are all so lucky to have you in our lives. Thank you for being the best big brother in the world. We love you soooo much!!!"
With so many blended families in America, Bundchen and her husband are an inspiration.