How Bridget Moynahan Managed To Forgive Tom Brady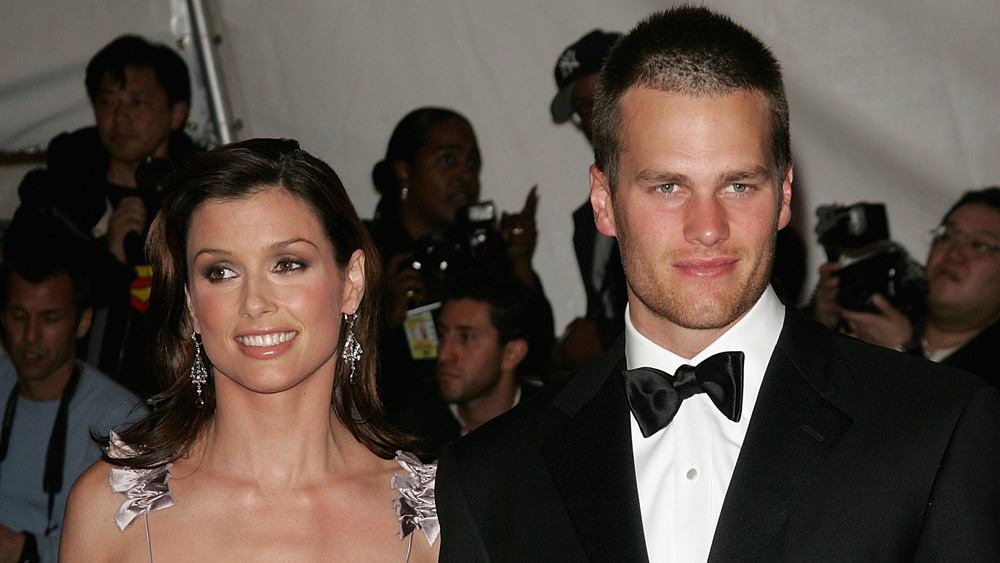 Peter Kramer/Getty Images
In January 2021, Tom Brady and the Tampa Bay Buccaneers became the NFC champions, earning a spot to play in the Super Bowl. When the Bucs won the game, Brady found his son Jack in the crowd to celebrate. Soon after, Jack's mother, and Brady's ex Bridget Moynahan, shared a congratulatory Instagram post, celebrating the win and the sweet father-son moment, writing that she "could not be more proud." Clearly, they have this whole amicable co-parenting thing down. However, it took a long time for the two of them to get to that point.
Let's go back in time to the beginning of their journey as parents. In December 2006, Moynahan's representative confirmed to People that they split up after three years of dating. The statement included the standard plead "for privacy" and a claim that "no further comments will be made." However, at that point, Moynahan had no clue how complicated the situation was about to become. In January 2007, People reported Brady had been dating his now-wife Gisele Bündchen since Christmastime 2006. Moynahan's representative confirmed she was three months pregnant in February 2007 and felt "healthy and excited" about the pregnancy, per the New York Post.
Well, that timing certainly threw everyone for a loop — from Brady to Moynahan and even Bündchen. Despite the very public and confusing situation, all three of them appear to be on the same page these days, but it was not the easiest situation to navigate.
Bridget Moynahan became a tabloid fixture when she got pregnant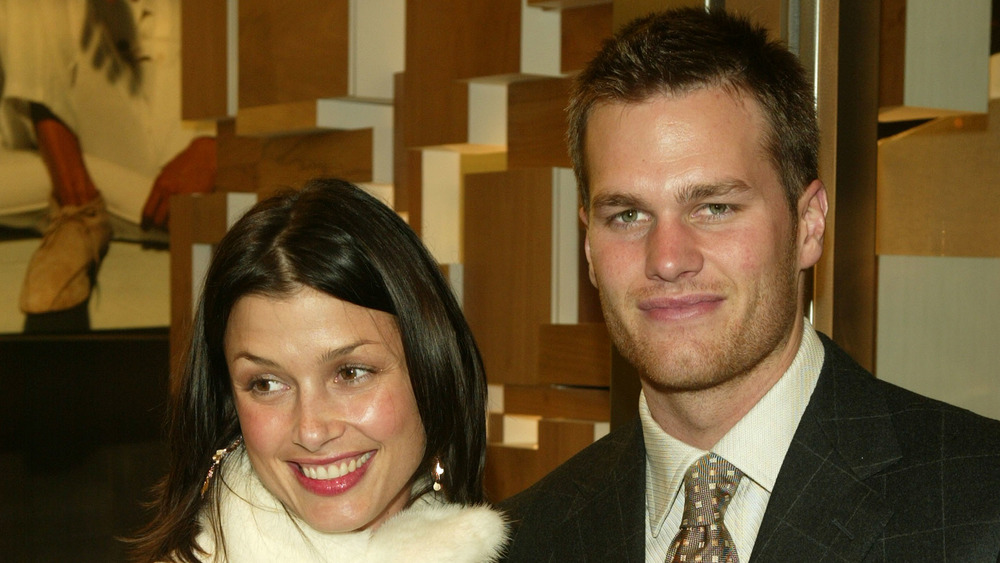 Peter Kramer/Getty Images
In 2019, Bridget Moynahan told People, "Being pregnant and having a baby are such personal, intimate moments," but she had very little privacy while she was pregnant and even soon after Jack's birth. Instead, she claimed, "I would have cars following me, and men hiding in the bushes outside my house," admitting the constant attention "felt like a threat" to her and her son.
In 2011, she told More (via People) that Tom Brady "was not in the [delivery] room" when she gave birth to their son. She revealed to the magazine, "He was there on that day and came in afterwards. He certainly wasn't holding my hand while I pushed," which is far from the traditional experience some mothers expect to have.
With time, things became far less sensationalized. Moynahan, Brady, Gisele Bündchen, and Moynahan's husband Andrew Frankel have learned how to peacefully co-parent. Moynahan explained to People, "Tom and I made a decision to raise a child together and we both found partners that not only supported us in raising that child, but also loved our child as if he was their own."
When it comes down to it, she sees all the extended family and additional parental figures as a special bonus for her son, who Moynahan says is "surrounded by love." And believe it or not, Jack isn't the only one who has some "bonus" relationships in his life. Moynahan and Bündchen get along very well.
Bridget Moynahan and Gisele Bündchen have a great relationship now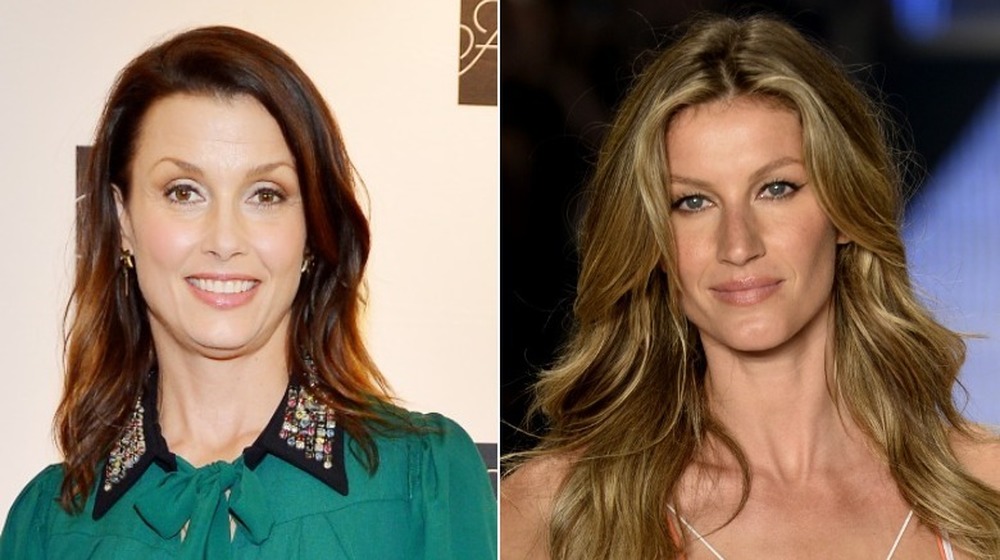 Donato Sardella, Fernanda Calfat/Getty Images
Bridget Moynahan realizing she was pregnant with Tom Brady's child — after he already moved on to dating Gisele Bündchen — was less-than-ideal timing for everyone involved. However, they are all very happy to have Jack in their lives. Bündchen gushed that she is "so grateful" for Moynahan in a 2018 People interview, explaining, "I know this was hard, but I couldn't imagine my life without [Jack]. I call him my bonus child." She also found a friend/co-parent in Moynahan, with a source telling Page Six, "Gisele and Bridget now actually talk as much as Tom and Bridget, if not more."
In 2011, Moynahan spoke out about her ex and Bündchen for the first time publicly during an interview with More. According to People, Moynahan shared with the magazine, "I have a relationship with these people on a daily basis. I'm raising a child, and it's public. The media creates these dramas, and that's not what's happening in my life." She is happy that Jack has so many people that care about him in his life, including Bündchen. 
Pregnancy can be difficult. Co-parenting with an ex can be difficult. Being in the public eye, despite the perks, can be difficult. However, Moynahan managed to prioritize her son and form the best relationships possible with everyone in his life.