The Real Meaning Behind The Weeknd's 'Pray For Me'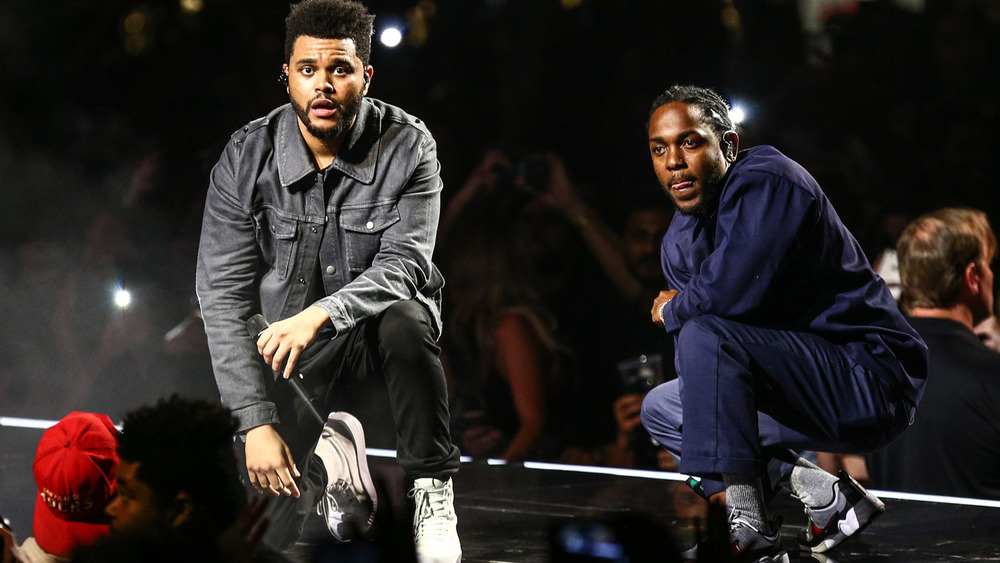 Handout/Getty Images
When Black Panther hit theaters in 2018, it smashed all kinds of box office records and irrevocably cemented itself within the pantheon of Black culture. Ever since the tragic death of the ruler of Wakanda and the real-life king of our hearts, Chadwick Boseman, the movie has become culturally important for another reason: King T'Challa was widely considered to be Boseman's most impactful role. If that's not enough to inspire you to re-watch the film, here's another reason: Its soundtrack is equally worth your attention, having snagged two Grammys for Best Rap Performance and Best Score Soundtrack for Visual Media, according to CNET. (Excuse us while we go fire up the sounds of Wakanda.)
According to Esquire, Kendrick Lamar was responsible for co-producing the soundtrack to Black Panther, and he amassed plenty of hip-hop star power to do so, including Super Bowl LV headliner, The Weeknd. The pair collaborated on the album's single, "Pray For Me," which fans may recognize as the track that played in the background as T'Challa, Nakia, and Okoye pursued Ulysses Klaue at a casino (via Genius). Per Esquire, "Pray For Me" peaked at No. 7 on the Billboard Hot 100 chart and delighted fans with its medley of heavy-synth beats and heartfelt lyrics. Speaking of lyrics, let's take a closer look at what the song means.
'Pray For Me' examines what it means to be a hero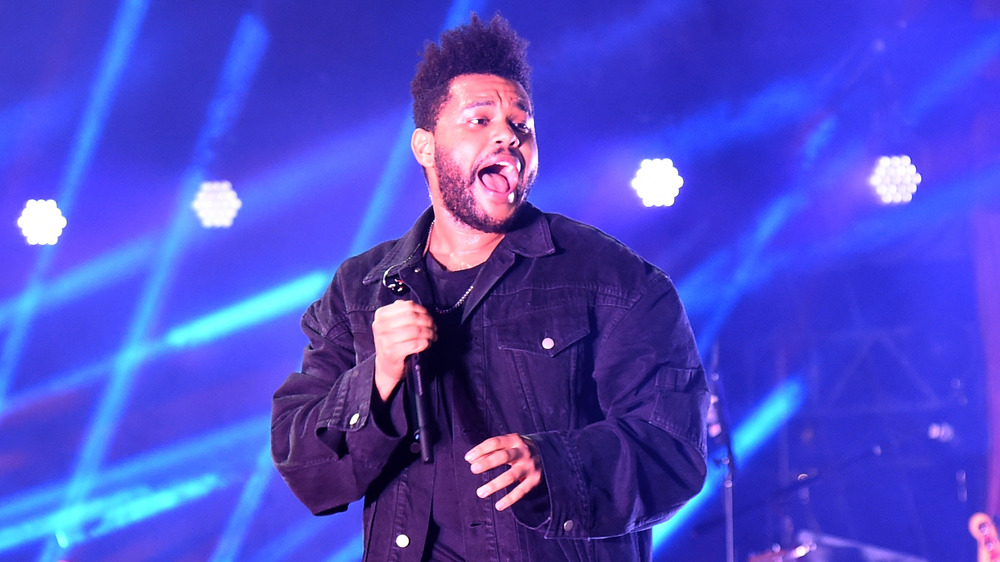 Kevin Mazur/Getty Images
Like many of The Weeknd's trademark songs, "Pray For Me" is moody and brooding, with intense lyrics. But rather than alluding to personal experiences (as the "Hills" singer tends to do), the track reflects the gritty tone of the superhero film it accompanies, as well as its larger themes of loss, loyalty, sacrifice and redemption. With The Weeknd promising, "If I'm gon' die for you / Then I'll spill this blood for you," and Kendrick Lamar rapping about how, "I fight the world, I fight you, I fight myself," it is implied that both singers are taking up the mantle of a hero in battle. 
But it's lonely out there on the front lines of the battlefield. Even as The Weeknd vows that he is "ready for a war again" and "always ready to take a life again," he wonders if anyone out there is praying for him. That's because a hero must be willing to sacrifice himself and his own needs for the greater good — a theme that is prevalent in Black Panther and the entire Marvel universe. "It's all prophecy and if I gotta be sacrificed for the greater good / Then that's what it's gotta be," Lamar sings in the second verse. Of course, whether listeners prefer to attribute the lyrics to King T'Challa or Black Panther's anti-hero, Erik Killmonger, is totally up to them.