The Real Reason Zendaya Takes Breaks From Social Media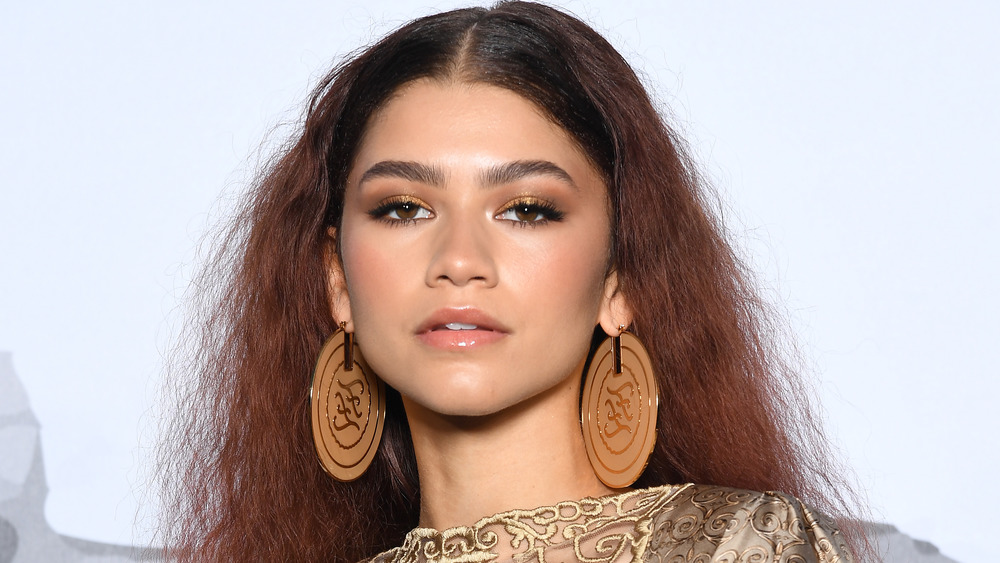 Daniele Venturelli/Getty Images
In January 2021, actress and singer Zendaya opened up about how she handles the stress of being famous during the age of social media. For celebrities, being on social media — whether it's Instagram, TikTok, Twitter, or any another platform — is an instant way to connect with fans from all over the world. A-list stars can easily share updates about current projects they're working on with the help of social media, such as a new album dropping or an upcoming role in a film or on a TV show. 
Social media also gives celebs a more personalized way to interact with their fans and share major life moments. However, despite being an easy way to connect with a large audience, social media doesn't always promote positivity — even for Hollywood elites. 
In a podcast interview with HFPA journalist Aniko Navai, Zendaya discussed how she manages her social media accounts. The former Disney darling has been growing in popularity over the past few years and, as of this writing, is the youngest women to ever take home an Emmy for Outstanding Lead Actress in a Drama Series for her role on HBO's hit series, Euphoria. As of this writing, Zendaya has more than 85 million Instagram followers. Here's what she had to say about why she thinks it's important to control her own Instagram account and not be on social media 24/7. 
Zendaya knows her fans want her to 'exist beyond social media'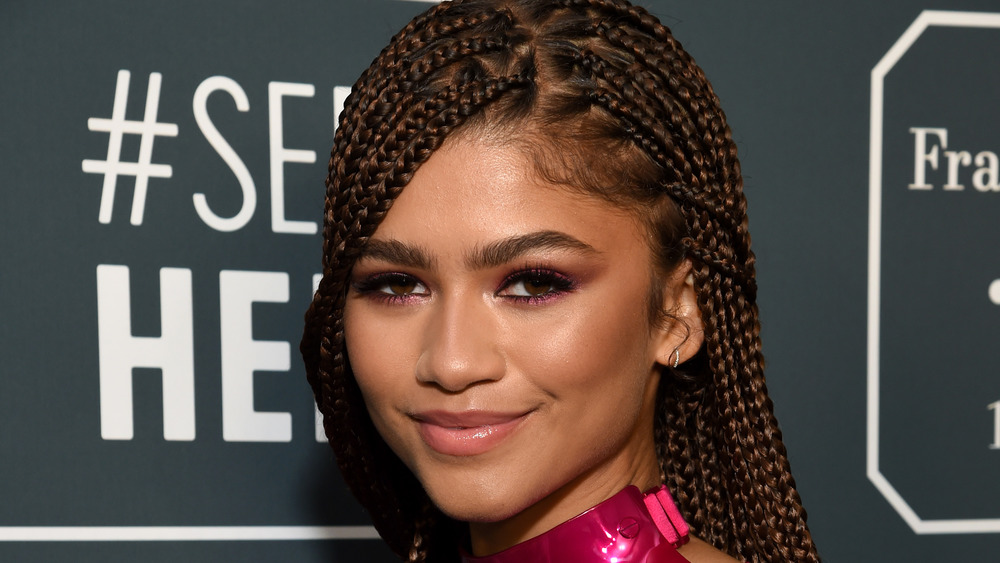 Michael Kovac/Getty Images
In an interview on The HFPA in Conversation podcast in January 2021, Euphoria star Zendaya opened up about why she takes breaks from social media. She told interviewer Aniko Navai that she is "very particular about [her] Instagram" and limits her time on the platform to help reduce anxiety. 
She revealed, "I was far more active [on Instagram] when I was younger, but over time I think I just — it's not that I hate it or anything — but I would find sometimes that being on it would kind of make me anxious or I would start to overthink a little too much or be on my phone too much." She continued, "My relationship with all of it is my own and it is personal to me, but it is also something that I like to keep a little space with too."
As for how she thinks her fans view her decision to cut back on posting frequently, she said, "I think my fans who have known me and who I feel like really understand me respect that, because they understand that I am a human being, and I think they want me to have a life, and want me to be happy and exist beyond social media." In the interview, Zendaya also credited her supportive family with helping her maintain a healthy mindset as she learns to cope with being a huge sensation.