The Truth About Shawn Johnson's COVID-19 Diagnosis During Her Pregnancy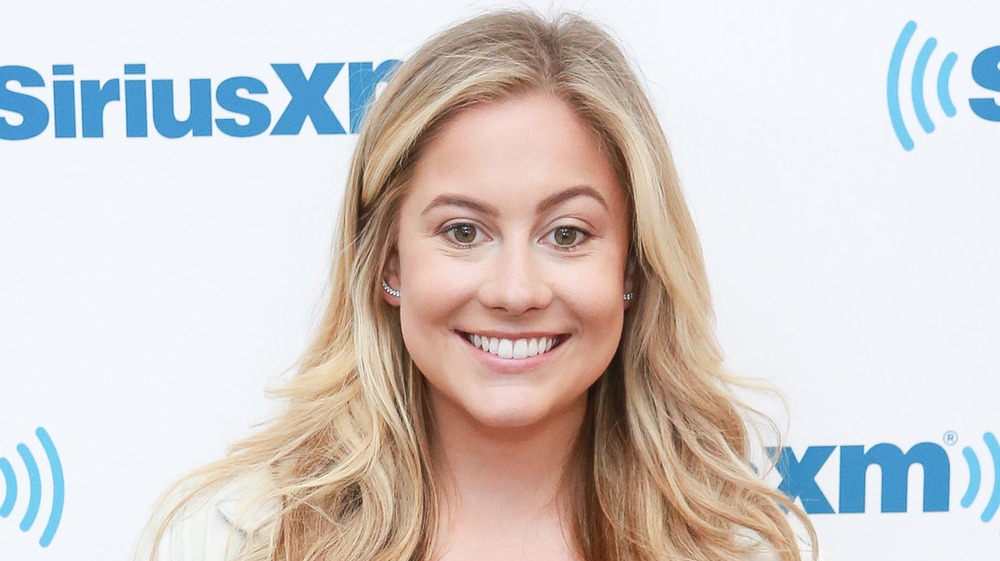 Rob Kim/Getty Images
Shawn Johnson confirmed on Jan. 31, 2021, via her Instagram Stories that she has COVID-19, admitting her diagnosis "scares" her. Not only is Johnson pregnant with her second child — but she also has long-term asthma. The retired gymnast explained in a lengthy note (via People) that her "body is exhausted," having spent the past two weeks caring for her 15-month-old daughter Drew, who had recently contracted RSV (respiratory syncytial virus). Johnson then admitted, "Not going to lie.... I'm nervous knowing I'm positive." 
In a list, Johnson elaborated on her coronavirus concerns."1: I don't want to get my family sick. 2: I have asthma and have had it my entire life so this scares me a little extra," she stated. "3: had a very close family member fight for his life last month while battling Covid so it's a serious topic of concern/hits home in our household." Johnson didn't provide additional details on her relative's condition.
To find out more about Johnson's symptoms and how her husband, Andrew East, reacted to the diagnosis, keep reading.
Shawn Johnson's husband asks for prayers
Following Johnson's diagnosis reveal, her footballer husband Andrew East also took to Instagram and asked fans to pray for her and their "little bean." He wrote, "Pray for her health and the health of the little bean and for everyone else struggling with sickness or illness" (via Page Six). The concern is understandable because before the couple's daughter Drew arrived in October 2019, Johnson had a miscarriage. East and Johnson documented the experience in an emotional YouTube video, including when the doctor informed Johnson she had miscarried. "I've cried enough today, I don't need to cry anymore," the former Dancing With the Stars contestant said about the ordeal. 
So far, Johnson said she is experiencing a "cough, terrible sore throat and headache" (via People). She also joked about being tired, saying, "Fatigue for sure but... that's pregnant haha." Johnson said she doesn't want to be pitied and ended her note with a few words of caution: "Just a reminder to take care of yourself. Drink an extra water tonight and wash your hands."
Of course, many fans have sent Johnson well wishes during this tough time. Get well soon!