The Real Meaning Behind The Weeknd's 'Party Monster'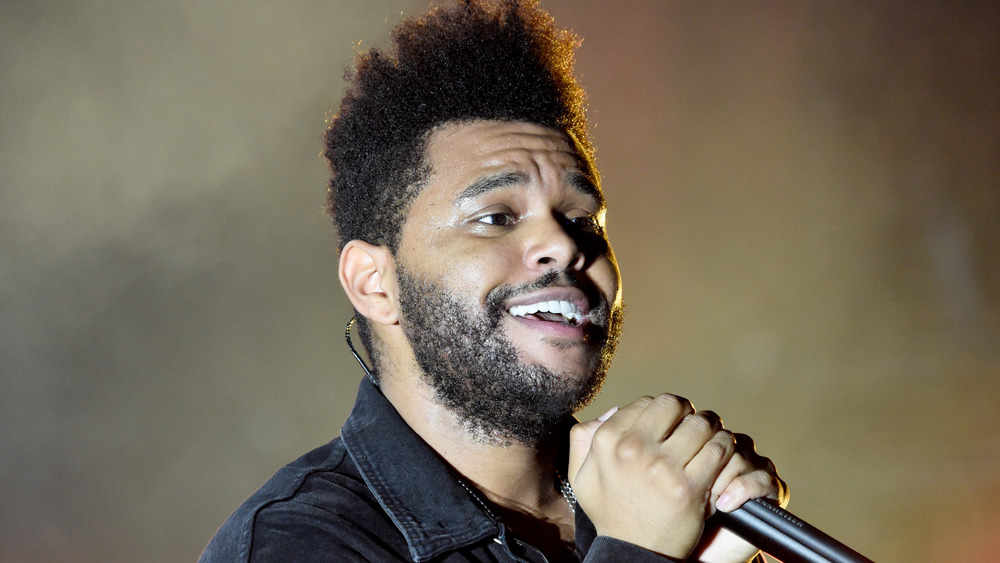 Kevin Mazur/Getty Images
The Weeknd – whose real name is Abel Tesfaye — is known for delivering brooding songs that blend his R&B sound along with a pop aesthetic. His album Starboy dropped in November 2016 and was an instant hit, debuting at No.1 on the Billboard 200. One of the standout tracks from the album "Party Monster" had fans grooving and talking about the message in the lyrics.
In the opening refrain of the hit track, The Weeknd croons about "mixing up the drank" to continue partying, but also adds, "I just need a girl who gon' really understand." Starboy was released around the time that news broke that the Canadian singer and now-ex girlfriend Bella Hadid had broken up after about two years together, per US Weekly.
Throughout "Party Monster," the Kiss Land singer mentions his partying habits and his promiscuous love life. "Woke up by a girl, I don't even know her name," he repeats multiple times. There are, however, two names mentioned at the end of the first verse that caught the attention of listeners. "Ooh, she mine, ooh girl, bump a line/ Angelina, lips like Angelina / Like Selena, a** shaped like Selena," The Weeknd sings. Fans agreed that the "Angelina" line was a reference to actress Angelina Jolie and her full lips, but it was the "Selena" line that had listeners buzzing.
Fans wonder which Selena The Weeknd was singing about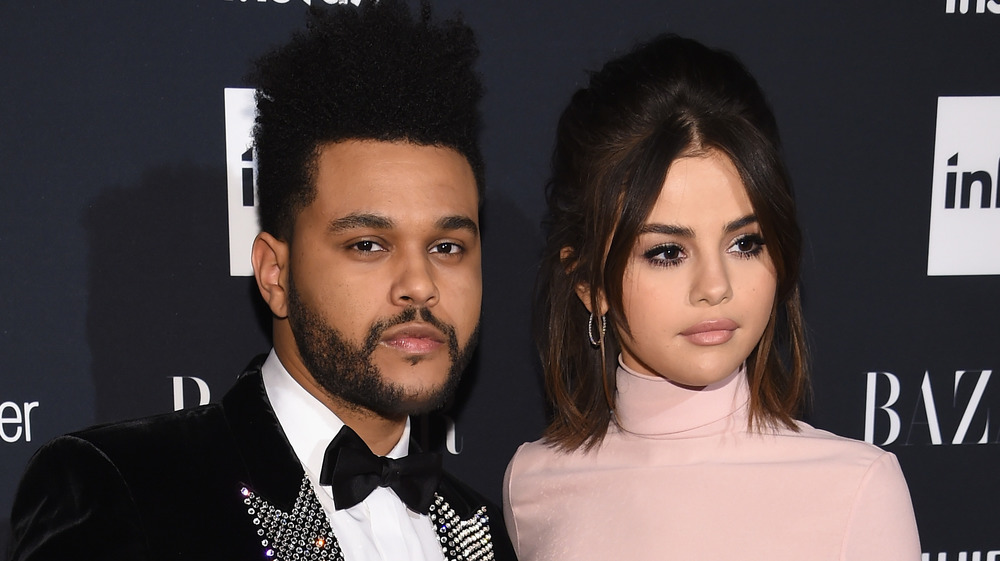 Dimitrios Kambouris/Getty Images
Fans began to debate whether the "Selena" line in "Party Monster" was a nod to the late, legendary singer Selena Quintanilla or if The Weeknd was trying to get the attention of Selena Gomez. "The Weeknd was def talking abt Selena Quintanilla when he said 'a** shaped like Selena' but Selena Gomez hit him up," one fan wrote on Twitter.
The throwaway "Selena" reference seemingly took on greater significance shortly after the song was released. Only two months after The Weeknd called it quits with Bella Hadid, he was photographed kissing Gomez in January 2017, per Elle. This was the beginning of a relationship between the two music superstars. 
A month after being photographed sharing a smooch, Gomez paid for The Weeknd's birthday party even though she could not be in attendance due to work. Throughout the year, they continued to share snaps together on their respective social media accounts. In October 2017, it was announced that the couple had broken up, but fans believed Gomez still influenced the singer's music.
In 2018, The Weeknd dropped his My Dear Melancholy EP, and the track "Wasted Times" featured a line which many fans believed was directed at Bella Hadid about Gomez. "Wasted times I spent with someone else / She wasn't even half of you," he sings. According to Harper's Bazaar, many felt this was a shot at Gomez and an attempt to win Hadid back.