The Truth About The Weeknd's Relationship With Selena Gomez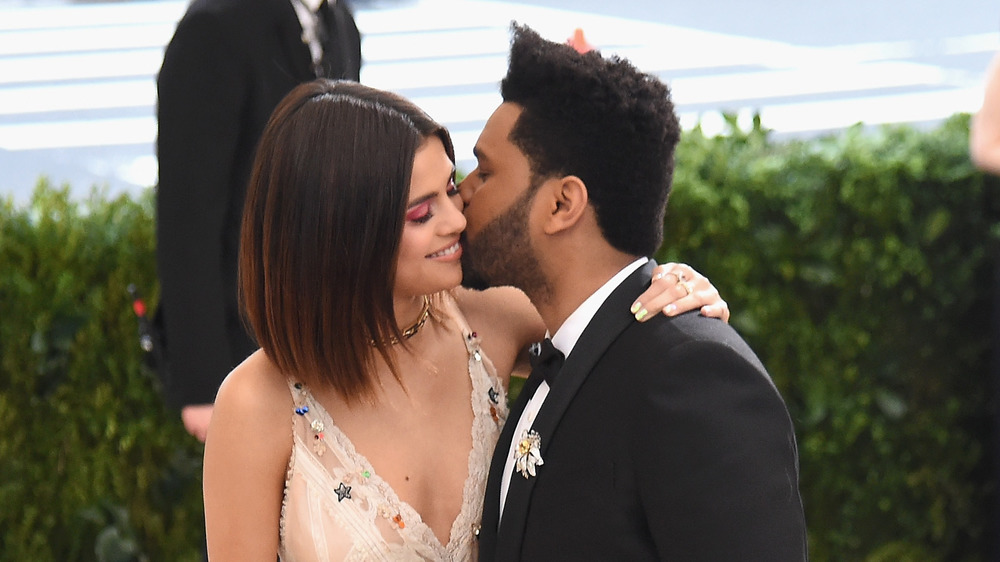 Nicholas Hunt/Getty Images
When you're an A-lister, it's only natural that fans become invested in your relationships, especially if your partners are just as famous. So when The Weeknd and Selena Gomez started dating in January 2017, fans became invested in the two singers' relationship. They went to the Met Gala together in May 2017, only to break up in October 2017. Here's what fans should know about the stars' short-lived relationship.
Before dating Gomez, The Weeknd, whose given name is Abel Tesfaye, was dating model Bella Hadid. Tesfaye and Hadid broke up in November 2016, and he was first seen with Gomez the following January. Hadid and Tesfaye actually reunited in 2018, according to E! News, but they broke up once again in August 2019, E! reported. Since then, Tesfaye hasn't had any high-profile relationships with other stars.
And while fans may be eager to see The Weeknd with Hadid or Gomez again one day, it doesn't seem like the possibility is too likely. Hadid is dating Jack Nicholson's grandson, Duke Nicholson, and Gomez is reportedly dating Jimmy Butler, a player for the Miami Heat. The past is in the past, and if Tesfaye is seeing someone new, he's keeping it to himself, at least for now.
Distance put a strain on The Weeknd and Selena Gomez's relationship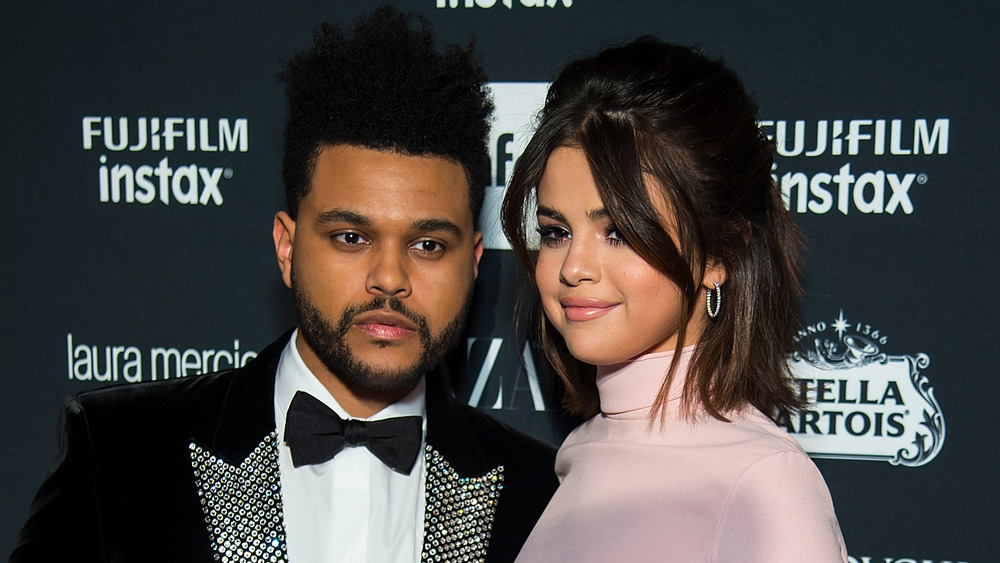 Michael Stewart/Getty Images
After The Weeknd and Selena Gomez's October 2017 split, unnamed sources cited the physical distance between them (he was on tour at the time) as a reason for the breakup during conversations with People. Another source told Page Six that The Weeknd, a.k.a. Abel Tesfaye, was focused on his career and didn't have enough time to devote to a relationship. "Everyone wants love, but his focus is the business," the source said at the time. "He's building a legacy. He's young and successful with money and can have any girl he wants. Their relationship kind of came out of nowhere."
Still, the public memory of Tesfaye and Gomez's relationship will live on in song. The Weeknd's song "Save Your Tears" is thought to be about Gomez or Bella Hadid, with lyrics about the speaker failing to open up in a past relationship. Gomez's song "Souvenir" is also rumored to be about Tesfaye, E! News reported in April 2020. Hey, Taylor Swift isn't the only one who can sing about her exes! Gomez and Tesfaye probably won't be getting back together anytime soon, but they'll always have the memory of those months they spent together in 2017.