Everything We Know About Dustin Diamond's Death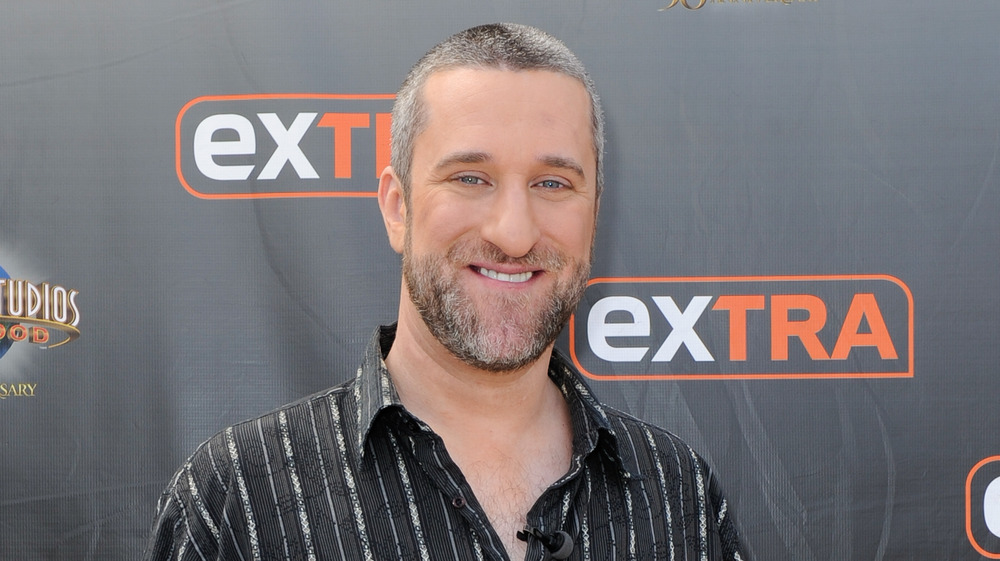 Noel Vasquez/Getty Images
Dustin Diamond's rep revealed the actor died on Feb. 1, 2021, due to carcinoma, according to Us Weekly. He was 44 years old. Diamond was best known for his role as Samuel "Screech" Powers in the popular sitcom Saved by the Bell, though the actor had a number of credits under his belt. The news of Diamond's death comes just weeks after a diagnosis of stage four small cell carcinoma, as per TMZ. On Jan. 14, 2021, Entertainment Weekly reported that Diamond had just received the diagnosis, and was undergoing treatment in Florida. 
Though Diamond's rep said that the actor was feeling "fine" upon his admittance to the hospital, his problems initially began with a "huge lump on his throat." According to People, Diamond's rep also confirmed that he'd also had shingles and had "been in a lot of pain." Since news of Diamond's death broke, celebrities, colleagues, friends, and fans have taken to Twitter to express their condolences and tributes for the actor. 
Dustin Diamond's death comes weeks after a cancer diagnosis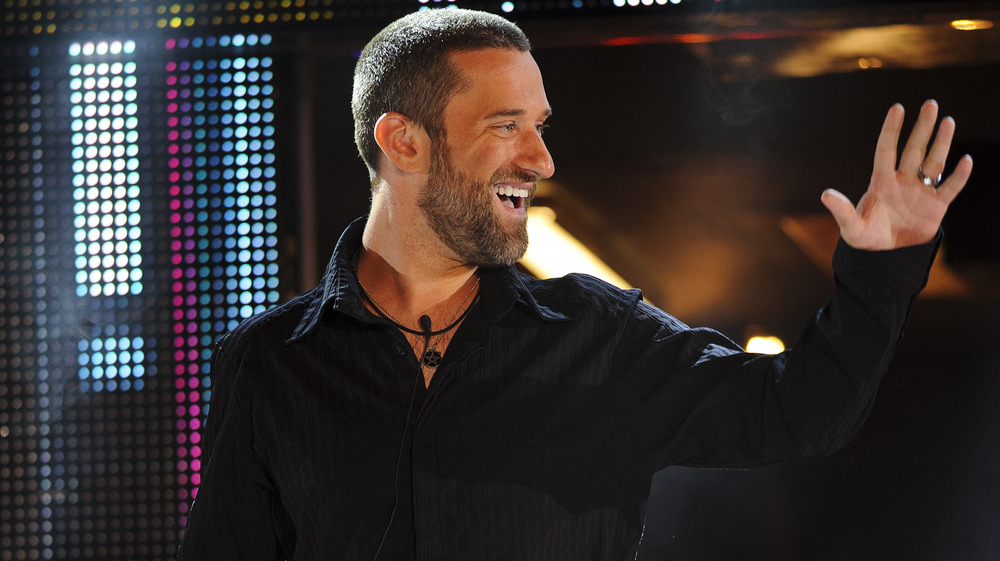 Ben A. Pruchnie/Getty Images
According to TMZ, Dustin Diamond was first admitted to a Florida hospital over the weekend of Jan. 9, 2021, "after feeling pain all over his body and a general sense of unease." His team confirmed Diamond's admittance to the hospital and diagnosis with cancer in a Jan. 14, 2021 Facebook post. The actor's agent, Roger Paul, confirmed the news of Diamond's death on Feb. 1, 2021, and released a statement: "In that time [since the Jan. 14 diagnosis], it [the cancer] managed to spread rapidly throughout his system; the only mercy it exhibited was its sharp and swift execution." Paul went on to state that Diamond "did not suffer" and "did not have to lie submerged in pain," per Variety. 
TMZ reports that Diamond had been."taken off of breathing machines in an attempt to get him to hospice care," and noted that his girlfriend "was by his side" when he died.
Diamond was a beloved cast member of Saved by the Bell and played the iconic and oftentimes relatable role of Screech. Though Diamond went on to participate in Saved by the Bell spinoffs like Saved by the Bell: The College Years, his acting ventures expanded beyond the popular franchise. The actor also starred in some films and a slew of TV shows, including American Pie Presents: The Book of Love, Four Corners Road, Celebrity Fit Club, and The Weakest Link.