Emma Roberts And Evan Peters Engaged Again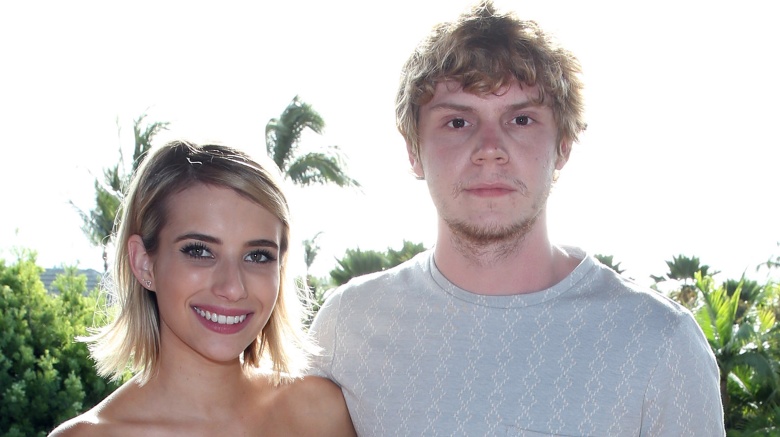 Getty Images
Congrats, sort of, to Scream Queens star Emma Roberts and American Horror Story actor Evan Peters. The duo is engaged...again. A source told Us Weekly, "She's been wearing her ring on set. Everyone on set knows."
The couple's road to romance has been a rocky one. They met on the set of Adult World (2013), though Roberts told Chelsea Lately (via E! News) they didn't date until after filming wrapped. "Everyone thought we dated on the movie and we didn't, not for a long time...on the set, I was like, 'Oh, yeah, we're totally gonna date.' And I would try to, like, flirt with him...and he literally didn't speak to me the entire movie. He thought I was so weird." They finally hooked up post-filming and made their public debut as a couple in January 2013.
It got ugly fast, when, in July 2013, Roberts was arrested for domestic violence. Roberts and Peters allegedly had a fight in a hotel in Montreal that left him with a bloody nose and a visible bite mark. Sources close to the actress told TMZ she and Evans were both hitting one another, but Roberts was the only one arrested because he was the only one with visible injuries. Peters declined to press charges, and the couple reconciled quickly after the altercation.
"Emma is very dramatic," a source told Us Weekly. "[She gets] wound up...When they are good, they are crazy in love." A second source said, "Their romance is pretty extreme. They just behave in a way that's very passionate."
Five months later, in December 2013, the pair got engaged. The lovers called it off in June 2015. They got back together less than three months later, then broke up again in May 2016, after which she briefly dated director Christopher Hines. Roberts and Peters reunited in September 2016 and have obviously been going strong.