How Much Was Dustin Diamond Worth When He Died?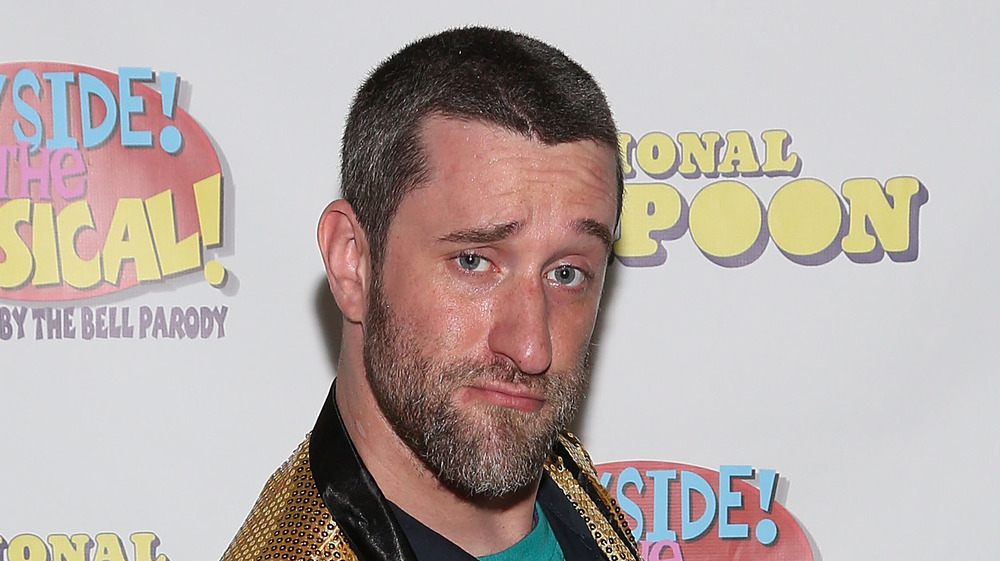 Taylor Hill/Getty Images
Dustin Diamond, perhaps most famously known for his role as the lovable albeit sometimes annoying character Samuel "Screech" Powers on the popular '90s sitcom Saved by the Bell, died on Feb. 1, 2021, People reported. The actor was 44 years old.
A spokesperson confirmed the somber news in a statement. "He was diagnosed with this brutal, relentless form of malignant cancer only three weeks ago," the statement read in part. "In that time, it managed to spread rapidly throughout his system; the only mercy it exhibited was its sharp and swift execution. Dustin did not suffer. He did not have to lie submerged in pain. For that, we are grateful." 
Although many of Diamond's SBTB co-stars went on to tackle new projects, he reportedly had a harder time finding his way after the show ended in 1993. That being said, the actor dabbled in stand-up comedy and film, and he also appeared in several reality shows including The Weakest Link, Celebrity Boxing 2, Celebrity Fit Club, Hulk Hogan's Celebrity Championship Wrestling, and Celebrity Big Brother, per Celebrity Net Worth. So how much was Diamond worth at the time of his death? Keep reading to find out.
What Dustin Diamond regretted about his career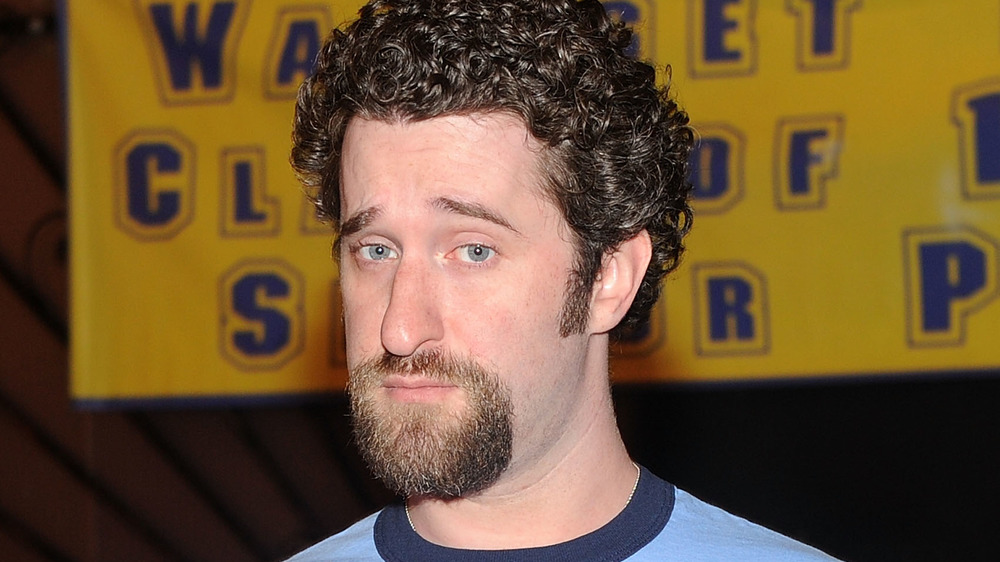 Stephen Lovekin/Getty Images
Former sitcom celebrity Dustin Diamond was reportedly worth a grand total of $300,000, according to Celebrity Net Worth.
Although many might consider that number a bit low for a former child star, it's worth noting that many ventures after his Saved by the Bell days were not as lucrative. During a 2013 episode of Oprah: Where Are They Now?, Diamond confessed that his brief foray into the adult film industry wasn't the big break he had hoped for. "The sex tape is the thing that I'm most embarrassed about," Diamond admitted. He explained that the idea was born after Paris Hilton's tape got released. "And my buddy said, '$14 million? Holy smokes, where's the Screech sex tape? You got to be worth at least a million.' And I thought, 'Yeah — yeah, maybe.' And that's as simple as it was. As for the paycheck? "I definitely got some money off of it but it definitely wasn't worth what the fallout was," he explained.
Aside from that snag, Diamond was successful in many areas of his career. He even executive produced the Lifetime TV movie, The Unauthorized Saved by the Bell Story, and starred in the off-Broadway show, Bayside! The Musical! "I don't tend to look at this as something that's good for my career down the line or that it will mean money later," he told The Daily Beast in 2014. "I don't look at things like that. I like the craft, and I like the work, and I like the people."