The Saved By The Bell Cast Reacts To Dustin Diamond's Death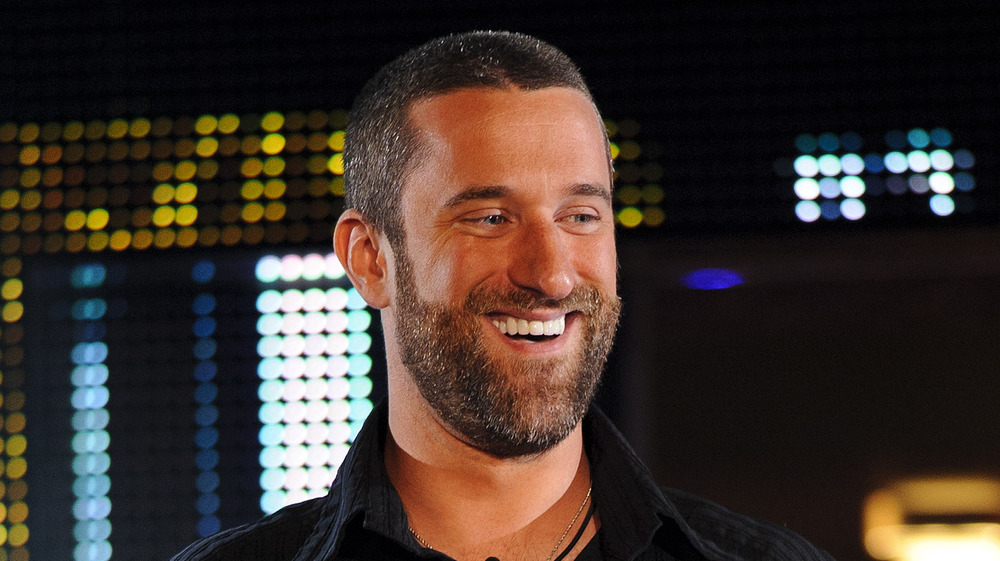 Ben A. Pruchnie/Getty Images
Saved by the Bell fans were saddened to learn that Dustin Diamond, who played the geeky but lovable Screech for all four seasons of the classic TV show, died at age 44 on Feb. 1, 2021. After making a name for himself on Saved by the Bell, Diamond went to have minor roles in other sitcoms but mostly appeared on a handful of reality TV shows, including Celebrity Big Brother. He was notably absent from the 2020 Saved by the Bell reboot.
Diamond was diagnosed with cancer in January 2021, but his health deteriorated quickly following the initial diagnosis, per CNN. A rep for the late actor told TMZ that Diamond had stage four lung cancer at the time of his death. The representative added that Diamond was moved to hospice care a week before he died and that his girlfriend was with him in his final moments.
Along with fans, Diamond's former co-stars expressed sadness at the news of his death. Several even took to social media to share touching tributes to Diamond — we reveal those posts after the jump.
Dustin Diamond's co-stars are heartbroken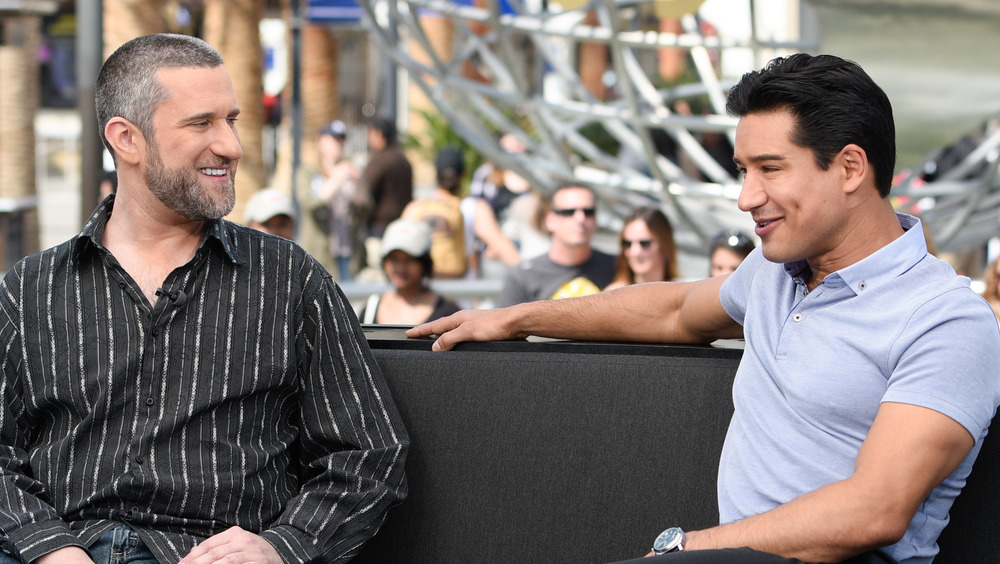 Noel Vasquez/Getty Images
Within hours of Dustin Diamond's untimely death, costars from the actor's past came out of the woodwork to share fond memories of their time with the late star. "Dustin, you will be missed my man," Saved by the Bell costar Mario Lopez wrote on Instagram. "The fragility of this life is something never to be taken for granted. Prayers for your family will continue on." Lopez added a carousel of photos of himself with Diamond throughout the years, including pictures of them on Saved by the Bell and more recent, candid snaps of the two actors.
Tiffani Thiessen, who played Kelly on Saved by the Bell, also shared her feelings on Instagram. "I am deeply saddened by the news of my old costar @realdustindiamond passing," she wrote next to a recent photo of Diamond. "Life is extremely fragile, and it's something we should never take for granted. God speed Dustin."
Yet another costar, Mark-Paul Gosselaar, who played Zack, expressed his grief with a thoughtful tweet soon after learning the news. "Deeply saddened to hear of the passing of Dustin Diamond, a true comedic genius," he wrote. "My sincere condolences to his family and friends. Looking back at our time working together, I will miss those raw, brilliant sparks that only he was able to produce. A pie in your face, my comrade."